Tired of that nagging, chronic pain in your back? Dealing with an achy back is no fun and can be a nightmare for many individual. If you haven't looked to a CBD infused cream to help pain in your back, you really need to give it a shot. Afterall, a topical CBD cream for back pain might be just what you need to get yourself some relief.
Why CBD Cream For Back Pain?
The health and wellness industry has many great cream products that can prove very effective at treating various skin conditions or offering forms of pain relief. Many of these CBD creams are made with special ingredients such as MCT oil, beeswax, fragrances, exotic flowers, menthol, etc.
Today, we have the opportunity of using cannabidiol (CBD) to make CBD creams. But exactly what is a CBD cream good at accomplishing?
Available in different forms such as CBD salve, CBD creams, cannabidiol (the active compound in cannabis plants) is gaining popularity among users dealing with joint pain, nerve pain or even neuropathic pain.
Since a topical CBD cream does not contain tetrahydrocannabinol (THC) it cannot make you "high". That being said, hemp derived CBD products bring hope to anyone dealing with muscle aches or severe pain.
Well, most people use them for chronic pain relief. There are some beauty products out there as well that utilize CBD, but CBD creams for back pain are definitely used for an outstanding form of pain relief – nothing else.
Before we get into the actual CBD cream for back pain itself, let's review a little bit about CBD.
Try This Great CBD Cream For Back Pain
Soothe Topical CBD Balm And Cream – Best Full Spectrum CBD Cream For Pain Relief
Tired of constant pain in your back? Feeling stiff, heavy and tired when sitting in your chair? Well, it doesn't have to be that way! Try soothe CBD cream for your back.
Quick Facts About Soothe Topical CBD
Full Spectrum CBD topical cream
500mg – 2,000 mg of CBD per container
Less than 0.3% THC
Specialized CBD topical formula penetrates the skin quickly for fast results
Used to offer relief from localized aches and pains
Money back guarantee
Free shipping
Our secret formula combines a powerful full spectrum CBD formula with a rich fragrant lavender scent. Rubbing it gently you will instantly feel the CBD cream penetrate the skin and absorb into the painful area.
We've mentioned the effectiveness of CBD for arthritis previously in this article, it is true for many of your happy clients who've tried out our topical balm for sore muscles, achy joints or even chronic pain. Studies confirm that transdermal cannabidiol reduces inflammation and pain-related behaviors in rats. The researchers have found that CBD cream is able to attenuate pain without negative side-effects.
Applying CBD cream topically also skips the gastrointestinal tract as it is highly hydrophobic and absorbs very fast into the skin.
Discover: Where Can I Buy CBD Gummies for Pain?
Why is Soothe the Best CBD Cream for Back Pain?
By combining a CBD-rich hemp extract our team at New Phase Blends was able to create the best CBD cream that acts incredibly fast on painful areas.
Our proprietary formula includes beeswax beeswax, jojoba oil, hemp seed oil, and MCT oil (coconut oil). This powerful mix pushes the already powerful full spectrum CBD blend to its fullest potential.
But that's not all.
Once you open the lid a lush fragrant scent will fill the entire room putting you into a deep state of relaxation in a split second. And this is even before applying it to the skin. Soothe is the ultimate cooling cream that brings instant relief. It is our best CBD cream to date.
Simply put, after you've tried Soothe, you will not want to go back. It's that good.
The feedback from our happy clients is very promising and we are confident that you will not find a better product than Soothe.
Potency
Soothe comes in 3 different varieties:
Different potencies may bring different results. With Soothe you have the freedom of choice.
As this CBD is full spectrum, it is more powerful compared to broad spectrum products which are usually less potent. That being said, we always recommend starting with the lowest effective dose. You can always move up from there.
If you are dealing with a high degree of pain, our customers have had great results combining our high-strength balm pairs with our other CBD tincture products for even faster results.
Treating pain-related issues from multiple angles can bring additional relief.
Choosing the Right Creams
Here are some of the things we look for when choosing CBD creams:
proof of third party testing
presence of certificate of analysis (COA)
authenticity and source of hemp
free of heavy metals, pesticides, molds
The label of the product should also disclose the following:
all ingredients (including any extra additives such as sweeteners or dyes)
potency of CBD
clearly state whether the oil is full spectrum, broad spectrum or isolate CBD
Another thing to look for when purchasing CBD cream is bold claims stating that the product cures certain medical conditions or illnesses
Despite the abundance of data and scientific research available it is always advised to take everything with a grain of salt. There are numerous factors that determine the efficacy of any product, be it medical or recreational.
As far as creams go, many manufacturers tend to include additional ingredients in the formula for added effects such as aroma, dilution or even potency with certain cannabinoids.
In many cases creams serve as moisturizers and there might be some chemicals that help alter the composition of CBD creams.
Pros of Using a CBD Cream For Your Back Pain
CBD is known for reducing inflammation and joint pain. That being said, there is not enough evidence to support this claim.
Doesn't produce unwanted side-effects. The available data and test results point to the fact that CBD is relatively safe to use for adults. There are even products available for kids that have proven to be safe.
Non-addictive. Many prescription medicines have a potential to become addictive. This is not true for CBD as there are no accounts of individuals not being able to stop CBD supplementation due to physical dependence.
Supercharged with other ingredients. Some CBD creams may contain other cannabinoids that can enhance the effects of CBD or organic ingredients such as menthol to further reduce pain or bring a cooling effect.
Cons of Using a CBD Cream For Your Back Pain
Doesn't always work. As with many other medications available on the market, CBD might not have an effect on certain individuals. While some have great success with CBD topicals, others don't feel any difference.
Targets only specific areas in the body. Creams and topicals are designed to target a specific area in the body (for example, sore muscles, painful knees, inflamed join, etc) and are not the best for full-body effects.
May cause irritation. Certain CBD topical products can be very potent and may result in irritated skin. If you have sensitive skin you should always check the label for allergens.
Will a Back Cream Help Muscle Inflammation and Pain?
Muscles can get inflamed for many different reasons. Applying something like a CBD muscle balm will help to relieve this inflammation which will likely end up reducing your pain, too. CBD does wonders for inflammation. Remember, inflammation is often a symptom of something else occurring in your body. It often accompanies things like muscular pain.
Research on Cannabinoids, Like CBD, and Pain Relief
Fun fact: humans are complex machines with cannabinoid receptors spread out all over our body. They are part of the Human Endocannabinoid System (ECS) and they regulate many bodily functions and processes.
The ECS is a complex network of:
enzymes
endocannabinoid receptors
We've only known about the existence of the ECS for about two decades. It was first discovered in 1990 by a chemist who isolated the first endocannabinoid in the human brain.
One of its key functions is that it is a universal regulator for our bodily functions. The ECS influences many parts of our body due to the fact the the cannabinoid receptors are located in virtually every cell of our body.
Ranging from immune cells to neurons, cannabinoids are synthesized and degraded. The great thing about cannabinoids is that they don't stay in the system long and don't produce a lot of waste. Check out our list of cannabinoids page for more information.
CBD Helps Maintains Body Homeostasis
CBD does a lot for our bodies. Since our body is a complex machine working tirelessly 24/7, how is it able to stay in homeostasis?
The answer is the endocannabinoid system. Its presence all throughout the body helps regulate bodily functions such as
nervous system activity
lipid synthesis in the liver
balancing energy
blood pressure
pain
appetite
immune system
nausea
The cannabinoids are very crafty and roam around your body all the time targeting postsynaptic neurons. This is when endocannabinoids get synthesized and released to bind to the endocannabinoid receptors.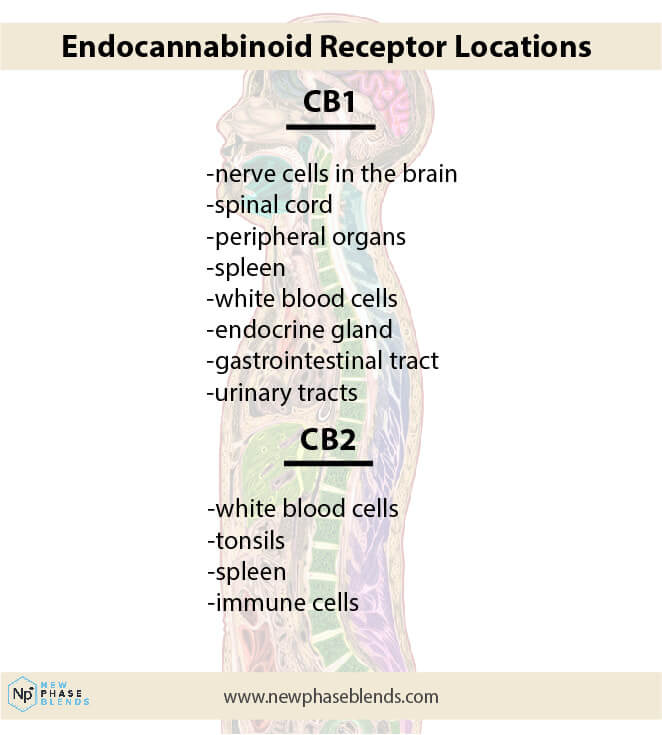 The receptors are able to modify incoming signals. Not only that, the same receptors can override damaged cells in order to reduce pain.
CBD Reduces Pain
Discover: CBD for Joint Pain
The human body is a clever, self-regulating machine. It naturally produces endocannabinoids which then interact with the ECS modifying specific receptors. This, in turn, can divert the signal path "skipping" parts of the body with inflammation which can actually bring some pain relief.
There are many ways of using CBD, for example orally or topically.
Since we have many CB receptors in the skin, a CBD cream (or CBD salve) can target joint pain directly at the affected spot.
CBD oil for pain can really do wonders if you are suffering acute pain associated with professional sports. Hit your knee by accident? Fell down on slippery ice? Dealing with arthritis pain?
All these conditions can easily be remedied by pain relieving CBD.
What Causes Back Pain?
Before you embark on a journey to fix your painful back, let's first understand what is the cause.
Symptoms
There can be many reasons why you might be experiencing back pain. Some of the symptoms may include:
aching
burning
stabbing
shooting
Additionally, you might have trouble when moving your body.
Causes
Many back pains and injuries develop for different reasons. Some of them may come with age while others can be a result of wear and tear in certain sports or occupations.
Let's look at some of the conditions associated with back pain.
Muscle overuse. This can occur when muscles are cold and a sudden heavy or rapid movement is performed. The same thing can happen for bodybuilders pushing their muscles to the limit and stretching out ligaments. Poor posture and overloading the muscles can negatively impact the back muscles causing long-term muscle pain.
Bulging disks. One of the most common back problems is the disk inside. These bones have a tendency to either move out of place (bulge), break (rupture) or disfigure. The material in the disks is quite soft and can change shape during use. Sometimes the disks get pressed at each other too much, pressing a nerve. This can create major problems in the long run.
Arthritis. You will experience osteoarthritis mostly in the lower back. Please note that arthritis in the spine can cause the space around the spinal cord to shrink. This condition is called spinal stenosis.
Osteoporosis. Over time, the disks in the spinal cord can develop tiny fractures. This creates additional pressure on the disks themselves which can be very painful.
Understanding CBD
Let's take a quick minute to discuss some of the different forms and spectrum types of CBD you may run into when looking for your back pain relief creams.
Related: CBD Oil Drops 2000mg
What Does CBD Stand For?
First off, CBD stands for cannabidiol, a naturally occurring chemical compound in the marijuana plant. Along with other cannabinoids such as tetrahydrocannabinol (THC) they are extracted from the cannabis plant for different (potentially health) purposes.
The main difference between the two is that CBD does not have any psychoactive properties whereas THC does. While creams and balms are already highly hydrophobic, CBD cream has shown to absorb even faster than regular creams.
A well-designed topical CBD formula with a carrier such as coconut oil or olive oil can effectively penetrate the skin and alleviate symptoms of pain associated with arthritis.
All you need to do is rub it into your skin and let it do its magic.
If you are looking to get a quality CBD cream for pain relief it is a good practice to have some solid criteria in mind. At New Phase Blends we take great care during the entire production process of all our CBD creams.
Different Types of CBD Extract
There are three most common types of CBD:
The most powerful and potent variety of CBD is full spectrum.
Full spectrum CBD contains a full CBD profile with small amounts of THC (usually less than 3%) along with terpenes, flavonoids or essential oils. Many people choose this variety to get the full potential of all cannabinoids creating an entourage effect.
Broad spectrum CBD does not contain THC but still has a rich profile of other cannabinoids that enhance the effects of cannabidiol. This variety is a favorite of those who do not wish to ingest THC.
CBD isolates contain only cannabidiol and no other cannabinoids or THC. This is the perfect choice for anyone who likes to get the benefits of CBD exclusively.
CBD Drug Testing
Despite the fact that many brands carry products that claim to be non-psychoactive, any product not thoroughly tested may contain trace amounts of tetrahydrocannabinol. This may cause you to fail a drug test. Look into CBD and drug testing before making a purchase, should you require frequent testing.
If you are unsure of the content of your CBD you might want to avoid it.
Third-Party Lab Testing
As of 2022, the Food And Drug Administration cannot guarantee the quality of CBD products.
There are many companies that try to skip the verification process making bold claims with their revolutionary CBD cream for pain.
The best way to check any product or company is to look for the Certificate of Analysis that accompanies all third party testing.
A Certificate of Analysis lists the entire chemical profile as well as any pollutants that might appear on the test result. It is a very accurate and thorough examination and considered an industry standard.
Many CBD producers share them publicly online on their websites. If you are dealing with a reputable company it should be quite easy to find their website and verify the authenticity of their products.
If you are having trouble finding the necessary information you might want to look elsewhere.
Frequently Asked Questions About CBD Cream and Back Pains
What Is A Topical CBD Product?
CBD topicals are creams, lotions or balms. A CBD salve is infused with CBD. This solution can be applied directly to the skin alleviating some pain symptoms associated with inflammation.
How To Use CBD Cream For Back Pain
First off, pick your CBD type, you can choose between full spectrum, broad spectrum CBD cream or CBD isolate.
Before using the product make sure you are not allergic to any of the ingredients in the cream. Now you can apply it safely to the affected area.
Do not apply the cream to broken skin. Be careful around eyes and other sensitive areas.
Full Spectrum vs Broad Spectrum CBD
Related read: Broad Spectrum vs. Full Spectrum: What's the Difference?
Generally speaking, full spectrum products contain a full profile of cannabinoids, phytonutrients, and terpenes from the cannabis plant. What is important to know is that they also contain THC (no more than 0.3%).
THC has shown to enhance the effects of cannabidiol and other cannabinoids. By itself, tetrahydrocannabinol can cause feelings of euphoria in large doses. That being said, the legal dose in full spectrum is minuscule and cannot produce psychoactive effects. You may feel its effects but they will not alter your consciousness.
Broad spectrum CBD contains the same cannabinoids, with the exception for THC. CBD isolates are CBD creams that are stripped of any additional cannabinoids, including THC. It is CBD in its purest form.
What Is The Best Dose of CBD?
Check the label for the amount of CBD in the cream. This is usually expressed in milligrams. CBD doses are almost always expressed in a mg per serving size. For example 50mg / mL would mean there is 50 mg of CBD in each milliliter of fluid.
Typical CBD creams contain anywhere from 500 to 2000 mg of CBD per container.
Is CBD Safe?
Clinical data confirms that CBD is safe to use for adults. Please note that CBD should be avoided in pregnant women. Make sure your CBD product is made out of organic ingredients to ensure maximum safety.
Are There Any Side Effects?
Generally, CBD is free of any major side effects. That being said, in rare cases you might experience:
appetite increase
weight change
diarrhea
sleepiness
irritated skin
Make sure no to eat creams or topicals as that is not their intended use.
Does CBD Interact With Prescription Drugs?
Another thing to look out for is interactions with medicines prescribed by your doctor.
Always consult with your family doctor before starting a CBD regimen. If you have any allergies or food sensitivities you should also proceed with caution.
Is CBD Legal?
After the introduction of the 2018 Farm Bill, all CBD products made from hemp became legal. A legal CBD product can only be legal under the condition that it contains no more than 0.3% of THC.
You might think that this is not an issue but many brands still fail to mention all the ingredients and chemical profile on their product labels. This creates a problem because even though a CBD product may seem perfectly fine and compliant with FDA standards, failing to fully disclose all the active ingredients may bring on legal issues.
In some cases the products can contain impurities that can be harmful to human life so be sure to check the certificate of analysis. If your CBD brand is not third-party tested and can produce a lab result your best bet is to likely stay away.
Are There Any Other CBD Products That Can Help With Pain?
Today, we have a lot of different products available that can be used along with the CBD cream regimen.
They include:
oils
gummies
gels
balms
salves
capsules
Any of these CBD products have the potential to alleviate pain. Special ingredients such as menthol or coconut oil can help with absorption or add cooling effects (great for sore muscles).
Are There Any CBD Products Approved By The FDA?
Right now there is only one prescription CBD medicine approved by the Food And Drug Administration called Epidiolex.
Epidiolex is a specialized drug used to treat seizures in children. The two conditions that it is intended for are Dravet & Lennox-Gastaut syndromes.
Is CBD Considered Marijuana? 
CBD is an extract from the hemp plant. There are over a hundred cannabinoids in the marijuana plant, such as CBG, CBN or THC.
Many people wrongly associate CBD with marijuana. Yes, CBD can come from the marijuana plant too, but it does not have the psychoactive effects of THC. Meaning it cannot make you "high".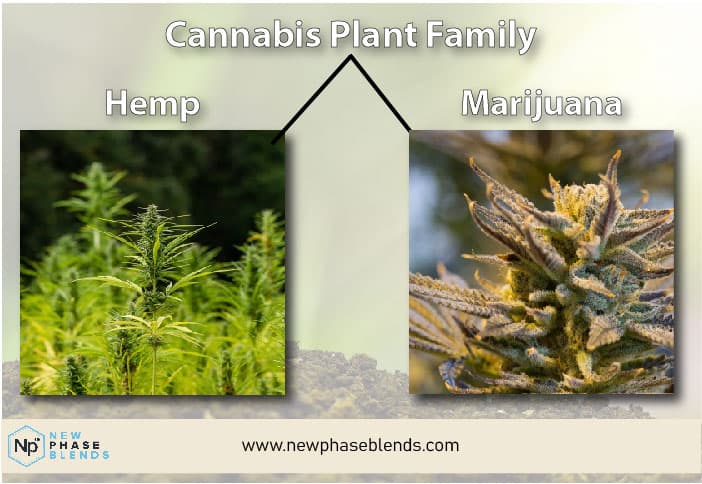 High quality CBD products are stripped of THC. Full spectrum CBD creams might contain trace amounts of THC. Still, this is not enough to make you experience euphoric feelings.
If a CBD company does not fully disclose the THC content it is best to find another one.
How To Figure Out If Your CBD Has THC in It
With the advent of technology and science it has never been easier to verify the authenticity of CBD products.
The first thing you should check is the label itself. Here are some questions you might ask yourself:
Is the label easy to read?
Can you check if the label lists all cannabinoids?
What is the milligram content?
Does the product contain THC?
Is it delta-8 THC or delta-9 THC?
Is it full spectrum, broad spectrum or isolate?
Was it tested by third party labs?
Is there a certificate of analysis?
The United States government is very strict about THC level. If they exceed 0.3% a product is not considered legal. Do not make the mistake of skipping on this part as even the slightest change in the product's composition may yield totally different results.
Third-party lab testing allows us to verify not only the level of THC and CBD but also other additives (beneficial or not).
When experimenting with different varieties of CBD, some individuals choose products with trace amounts of THC. This is because CBD can have enhanced effects when paired with THC. This can be further emphasized by other cannabinoids, terpenes, flavonoids or essential oils.
Can I Get Addicted To CBD?
CBD is a non-addictive substance that does not make you physically dependent. What can happen over a certain period of usage is a build up in tolerance in certain individuals.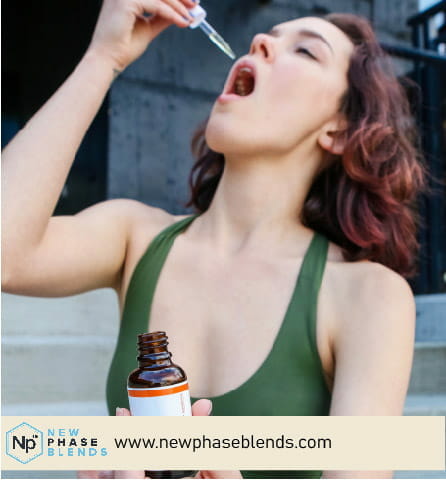 If you are using a CBD-only product there are no "withdrawal symptoms associated with after stopping supplementation. That being said, CBD products with THC may lead to dependence. That is why it is always recommended to check the THC content in full spectrum products.
To avoid confusion, you can always choose a broad spectrum CBD or CBD isolate that does not contain high amounts of THC.
Can You Overdose On CBD?
As of now, there are no recorded cases of overdosing CBD.
The worst thing that can happen (even if ingested in very high quantities) is a feeling of drowsiness, nausea, or headaches. In rare cases you might feel very hungry, or have dry mouth.
Is CBD Oil Better Than CBD Cream?
There are many factors that need to be considered before answering this question. The added difficulty here stems from the fact that it is sometimes hard to know exactly where your pain comes from.
The human body is still an uncharted territory by a lot of standards. It's running hundreds of processes all the time that are not easy to follow at at times.
Some pains may have psychological foundations while others can be purely injury related.
The research we have now points to the facts that CBD receptors regulate our bodily functions. The signals sent between the CB receptors and the different cannabinoids can be modified by external such sources. These can be exogenous cannabinoids which the body recognizes very well.
Do Cannabinoids Change Cell Signals?
What we know at this point is that these signals can be altered to the extent that it will skip or bypass certain cells which can result in decreased physical pain.
Now, here's where it gets tricky. This physical pain can actually come from issues associated with mental conditions. This, in turn, can create a loop where health issues such as fibromyalgia, chronic fatigue, irritable bowel syndrome arise.
Conditions affecting the digestive system (even though it's physical) can be caused by something as simple as stress of everyday life.
This is the vicious loop that may connect the physical and mental worlds.
Can CBD Oil Be A Better Choice For My Back Pain?
When using CBD oil for pain, it is absorbed into the bloodstream very rapidly overflowing the entire body.
It is not localized by any means, but can still produce powerful effects when CBD receptors are exposed to different cannabinoids.
What is being speculated as of late is endocannabinoid deficiency. relating to gastrointestinal issues.
Can I Use CBD Every Day?
Yes, CBD is safe to use several times a day, every day! One of the best things about CBD creams is the fact that they offer little to no side effects, at all. This really separates CBD from other medications for pain relief. Most people know by now that pain medications come with nasty side effects. This is not the case with CBD.
Is Hemp Cream The Same As CBD Cream?
Related: CBD oil vs Hemp Oil
Certainly not. This is common confusion among people first getting into CBD products.
CBD is made from the extract of the marijuana plant. CBD contains many other chemical compounds such as terpenes, flavonoids, phytonutrients and other cannabinoids.
All these chemicals combined become more powerful and can have a greater impact on the endocannabinoid system than hemp cream.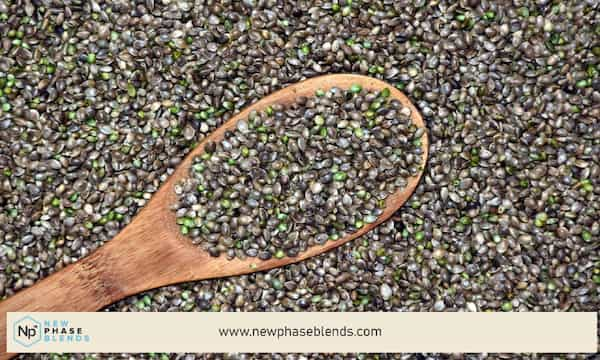 Hemp cream is made from hemp seed oil extracted from the hemp plant. It does not contain any cannabinoids, yet it is still very moisturizing and beneficial for the skin.s.
Alternative CBD Products For Your Back Pain
CBD does not only come in the form of cream. If you do not wish to use a CBD cream for pain, you can always opt for:
Oils. Most commonly ingested orally from a dropper. Many people like to mix it with food and drinks. In addition, oil is used in other beauty products such as lotions, creams or sprays. CBD oils are made out of a cannabis extract and diluted in carrier oil such as coconut oil (MCT oil) or essential oils.
Capsules. If you don't want to deal with a messy dropper you can choose an easy to swallow CBD capsule. It is usually with CBD oil.
Tinctures. Tinctures are alcohol-based. A high-proof alcohol is used as a solvent to extract the compounds from the cannabis plant. This method produces highly concentrated products. They are not that common as they have quite a bitter taste. Some oils are labeled as tinctures too.
Edibles. If you are not a fan of carrying a glass bottle or don't want to swallow pills, you can choose delicious CBD-infused snacks and drinks that are easy to consume on the go. This includes tasty gummies, sports drinks that speed up recovery or even chocolates.
Summary: Using CBD Cream for Back Pains
All in all, if you consider all the research that has been done until this point, the future of CBD seems very promising.
We know now that CBD creams for pain can be fantastic if you want to local sore spots in the body. If you are an athlete who is constantly wearing out those tired muscles experimenting with CBD cream for back pain can be a path worth exploring.
If you are a bodybuilder who overworks their joints and muscles to the point where lactic acid builds up and back muscles get stiff, why not try rubbing some soothing CBD cream?
But CBD products such as cream are not only built for sports enthusiasts. People with limited mobility, suffering from health issues such as arthritis can also benefit from pain relieving effects of CBD cream.
Today, more and more people choose alternative ways of seeking pain relief. Where prescription medications may come with a host of side effects, topical CBD products do not have many real negative effects.
If you are worried that your CBD product may have psychoactive features you have the option to choose a broad spectrum CBD product that has zero THC. Moreover, a CBD isolate will be completely stripped of any other compounds so the options of supplementation are endless here.
References
Cannabis and Cannabinoid Research: https://www.ncbi.nlm.nih.gov/
Cureus: https://pubmed.ncbi.nlm.nih.gov/36507111/
European Journal of Pain: https://www.ncbi.nlm.nih.gov/
Journal of Opioid Management: https://pubmed.ncbi.nlm.nih.gov/32421842/
Journal of Young Investigators: https://www.jyi.org/
Osteoarthritis and Cartilage: https://www.oarsijournal.com/