We may have explored the planet, but medical science is now one of the great new unexplored frontiers. And along with genetics and the neurological underpinnings of the brain—another mystery that has kept us mystified since the dawn of humankind are the secrets behind aging. Until medical researchers unlock how to reverse aging at the molecular level, we must instead rely upon utilizing tools to slow the aging process. One of the most prominent and effective approaches are CBD anti aging treatments.
TL;DR While CBD is still in the infancy stages of research, in regards to anti-aging, we should not completely discount its' use to help us deal with the effects of getting older.
What are CBD Anti Aging Treatments?
Cannabidiol (or simply CBD) can be delivered through a variety of means. For reasons that will be discussed in the next section, CBD anti aging treatments span a wide variety of products and delivery methods. They are usually taken in the form of creams or oils.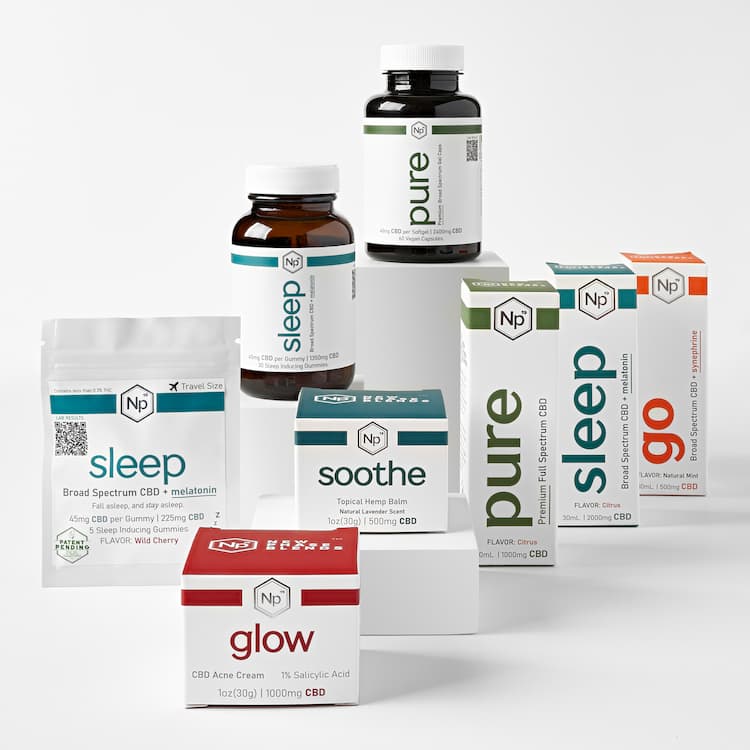 CBD can be smoked or vaped, but smoking can help age the skin—and if you are concerned with aging, that should not be a regular delivery method.
How do we know that CBD anti aging treatments are so effective?
The short answer? Through exhaustive medical science. But, since you asked, let's break it down a bit further.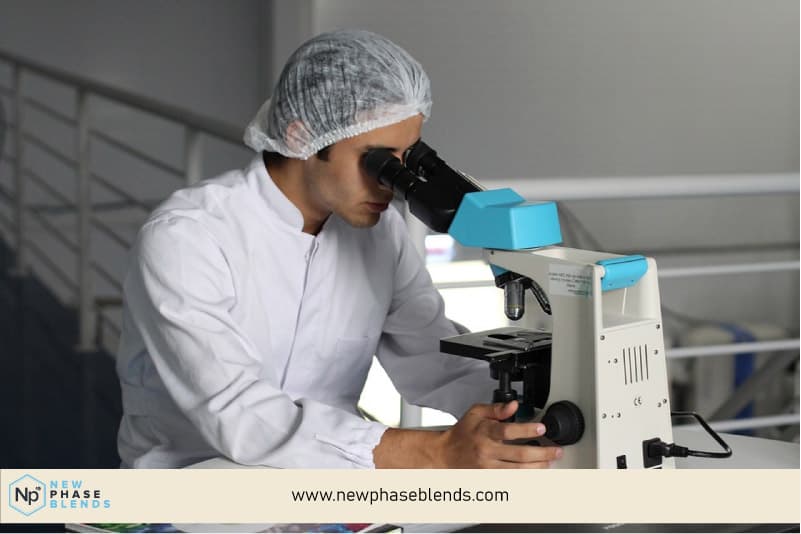 Many CBD products aimed at slowing the aging process are dermatological, though every CBD product includes beneficial cannabinoids. This is because some of the benefits are linked to others. For instance, reduced inflammation helps to both reduce stress upon and prevent long-term damage to the skin, and Cannabis sativa L has been used for its anti-inflammatory properties since prerecorded history in China.
Another catchall benefit of nearly all CBD products is the boosted cellular regeneration. Damage from UV light, physical abrasions, smoking, or general day-to-day stress all cause long-term damage to the skin. This speeds wrinkle formation and the rate by which your skin ages, but some scientists are now finding that CBD may promote new skin cells—allowing skin to look younger, better retain its healthy hydration levels, and reduce the rate that new wrinkles form.
Most aging issues revolve around appearance of skin, and skincare, and if we can get a handle on this, it would be life changing.
Age-related Benefits of CBD
The actual known list of CBD benefits is a testament to its' versatility:
Antioxidant properties CBD helps mitigate collagen decay in skin tissue and neutralize free radicals.

Greater natural oil production Our skin benefits from a healthy distribution of natural oils that we routinely wash off or offset by our day jobs. Having these oils better regulated increases skin hydration.

Lower stress (on the skin). CBD has been shown in multiple studies to reduce anxiety and improve sleep. One study, published by the National Library of Medicine, found that nearly 80% of people who took CBD exhibited better sleep and experienced less anxiety after being administrated non-psychoactive CBD treatments.

Better sleep. Yes this was mentioned in the last bullet point, but considering that the CDC has found a third of all American adults are not getting enough sleep, and CBD also helps with insomnia—certainly a benefit that deserves its own spotlight.
When it comes to CBD, not only is the emerging body of peer-reviewed science propelling CBD anti aging treatments forward, but the growing volume of willing participants does its part to illuminate CBD's efficacy—and, just as importantly, its safety. In the last 24 months alone, more than 64 million Americans have used CBD to help alleviate a concern.
Infusing hemp oil with CBD is an effective way to add CBD into moisturizers. And for people with pimple problems: some research suggests that CBD can help decrease sebocyte counts in the skin, which is a catalyst for sebum, which helps cause acne.
Other Benefits of CBD
The research shows that the benefits of CBD are so interlocked, that you may utilize a CBD product to help combat aging, yet find that it helps cure other ailments, too. You may find yourself less stressed throughout the day, or that your digestive system is less disrupted after meals.
Side Effects of CBD
While CBD tends to be safe for the vast majority of people taking it, there are some side effects of CBD that are important to note:
Fatigue
Drowsiness
Dry Mouth
Digestive changes
Diarrhea
Appetite changes
If you are worried about taking CBD or are on any medications, please speak with your doctor. CBD can interact with some medications.
How to Use CBD Products
Most topological applications, in the form of creams or moisturizers, are applied directly to the skin. Follow the instructions on the label closely. Using more cream than specified by the label won't result in less aging—you'll simply wind up wasting product.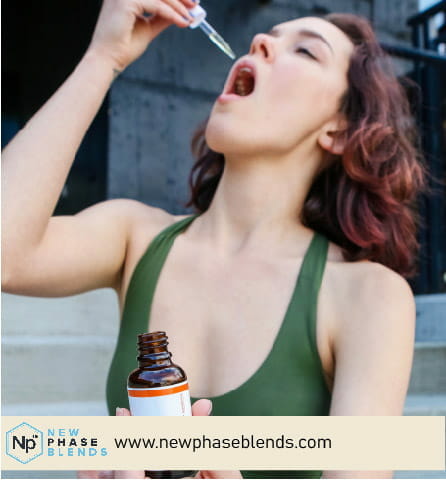 CBD oils are typically applied via a medicine dropper. A few drops are placed underneath the tongue and are left for about 60 seconds before swallowing the rest. Unlike the creams, more CBD oil does have a stronger effect, but like the creams, it doesn't mean your body will age more slowly.
It is possible to take too much CBD, which can effect your energy levels.
Is CBD Safe?
A lot of people wonder, is CBD safe? Yes, it is completely safe to use. It has minimal side effects, and is a completely natural plant chemical. The only thing you should be concerned with is potential interactions with medications.
If you are taking prescription medications, it may be worth your time to double check with your doctor about using CBD products.
Summary
CBD anti aging treatments, like any other age mitigation regimen, benefits from early and regular application. When shopping for CBD products, make sure you pay close attention to factors such as CBD concentration, the cost, and pay attention to respected the supplier and retailers are.

Because the health of CBD products has been well-documented but the industry is not yet too regulated, there are some unscrupulous vendors making bogus claims. It is important to purchase from a retailer that is knowledgeable and is willing to make identifying your specific needs their priority. Obviously, we're going to recommend sticking to New Phase Blends products.
References
"1 in 3 adults don't get enough sleep" CDC. 18 Feb 2016. https://www.cdc.gov/media/releases/2016/p0215-enough-sleep.html
Perez, E; Fernandez J; Fitzgerald C; Rouzard K; Tamura M; Savile C. "In Vitro and Clinical Evaluation of Cannabigerol (CBG) Produced via Yeast Biosynthesis: A Cannabinoid with a Broad Range of Anti-Inflammatory and Skin Health-Boosting Properties." molecules. 13 Jan 2022. 27(2), 491; https://doi.org/10.3390/molecules27020491
Shannon, S; Lewis, N; Lee, H; Hughes, S." Cannabidiol in Anxiety and Sleep: A Large Case Series" National Library of Medicine. 7 Jan 2019. 23: 18-041. https://www.ncbi.nlm.nih.gov/pmc/articles/PMC6326553/
Single Care Team. "CBD Statistics 2022" SingleCare. 15 Feb 2022. https://www.singlecare.com/blog/news/cbd-statistics/