CBD isolate is a pure form of a cannabinoid, cannabidiol (CBD) that has been extracted from the cannabis plant. It is a crystalline powder that contains no other active compounds. CBD isolate is often used in research, and it has several potential benefits. This article will discuss what CBD isolate is, how it is made, and its potential benefits.
What Is CBD Isolate?
CBD isolate is a type of product that only contains the cannabinoid CBD – nothing else. It has been isolated from other cannabinoids in the hemp plant. It is a highly purified form of CBD that contains no other compounds, making it a pure CBD product.
As you can see, in the raw form, it looks like white powder.
CBD isolate may offer us several potential benefits, including reducing anxiety and promoting relaxation.
Additionally, CBD isolate is said to have anti-inflammatory properties, making it a potentially valuable treatment for conditions like arthritis and chronic pain.
CBD isolate is also thought to be more potent than other forms of CBD, meaning that less may be needed to achieve the desired effects. As research on CBD continues, more uses for CBD isolate are likely to be discovered.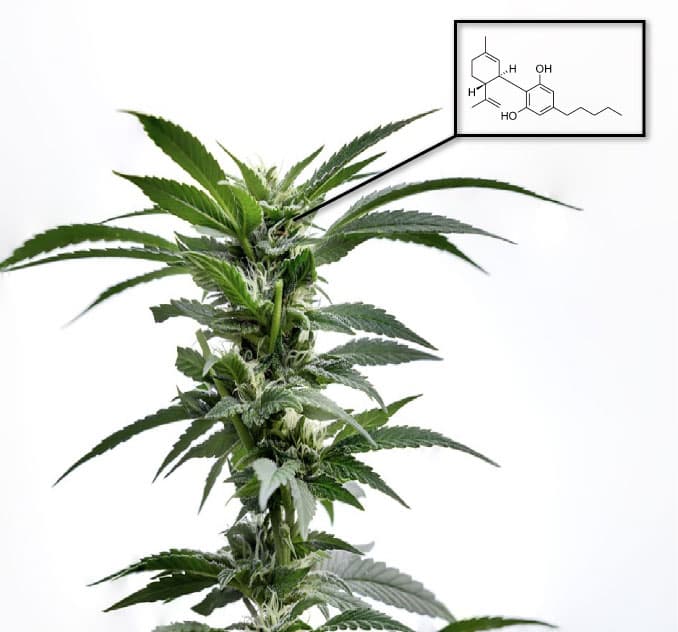 For now, CBD isolate appears to be a promising option for those seeking the potential benefits of pure cannabidiol (CBD).
What Are The Benefits of CBD Isolate?
CBD isolate is a potent form of CBD that offers all the amazing benefits of CBD in its purest form. Unlike other forms of CBD that contain trace amounts of THC, CBD isolate is completely THC-free, making it a great choice for those sensitive to THC or who want to avoid its psychoactive effects.
CBD isolate also contains no other cannabinoids, so you can be sure that you're getting a pure and potent dose of CBD. In addition to being THC-free, CBD isolate is also highly concentrated, so you only need a small amount to enjoy its benefits.
It's also incredibly versatile – you can add it to your favorite food or beverage, take it sublingually, or even use it topically.
No matter how you take it, CBD isolate is a great way to enjoy the many benefits of CBD.
How Is CBD Isolate Made?
CBD isolate is made by extracting CBD from the cannabis plant and then purifying it until it is a pure crystalline powder.
This process removes all other cannabinoids, terpenes, and plant material, leaving behind a pure CBD powder. CBD isolate can be made in several ways, but the most common method is to use CO₂ extraction.
CO₂ extraction is a safe and environmentally friendly process that uses carbon dioxide to extract cannabinoids from the hemp plant. It is one of the most common methods of cannabis extraction, and it is used to produce both CBD isolate and full-spectrum CBD.
CO₂ extraction is a gentle process that produces high-quality CBD oil with minimal damage to the plant material.
CBD Isolate vs. Full Spectrum CBD
There are two spectrums of hemp extract: full spectrum, and broad spectrum.
So, what's the difference?
The biggest difference is that full-spectrum CBD contains all the beneficial compounds found in the hemp plant, while CBD isolate contains only CBD. This means that full-spectrum and broad-spectrum CBD are likely more effective than isolate, as it provides all the benefits of the hemp plant.
In fact, we think that broad and full spectrum are so superior that we don't even sell isolate products.
So, which is better?
Well, the answer depends on what you're looking for. If you want the benefits of all the cannabinoids and terpenes found in hemp (also known as the entourage effect), then full spectrum CBD or broad spectrum CBD is the better choice. If you want only CBD and don't care about the other compounds found in hemp – isolate is the better choice.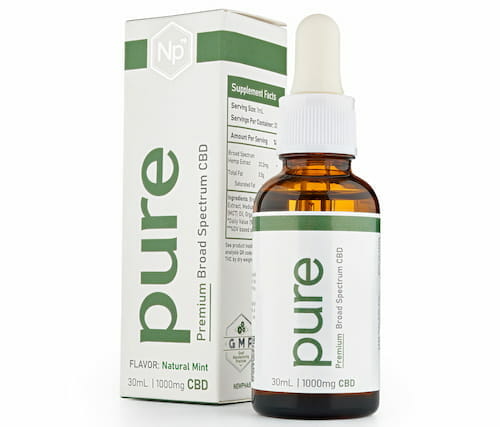 If you're not sure which one is right for you, we recommend starting with a broad or full-spectrum CBD and then switching to isolate if you don't see the results you want.
CBD Isolate vs. Distillate
This is going to be a similar scenario to comparing a full spectrum product to CBD isolate. For those who don't know, a distillate will contain all of the compounds within the hemp plant.
Conversely, CBD isolate is – only CBD, which you likely already know by now. For this reason, comparing these two forms of products is honestly like comparing oranges to vitamin C.
Distillates are normally used to make the different CBD products you see in the store. A distillate will be very concentrated, and need to be cut down through the use of carrier oils.
As you can see in the image above, the distillate looks like honey, almost. It's a very, very thick, gooey oil that has been extracted from the whole hemp plant.
Is CBD Isolate Better than Distillate?
Most people will agree that a distillate will be more beneficial than an isolate product. This is the same scenario as comparing the broad and full spectrums with CBD isolate.
I'm really not trying to knock isolate too much, it's just that now days people tend to want all of the compounds from the plant – not just the CBD like they did a couple years ago. The market has shifted away from this.
How Do You Use CBD Isolate, and What Are Some Of The Most Popular Ways To Consume It?
CBD isolate can be consumed in several ways, and each method has its advantages. Here are some of the most popular ways to consume CBD isolate:
Add it to your food or beverage: This is one of the easiest ways to consume CBD isolate, as you can add it to your favorite food or drink. Stir a few drops of CBD isolate into your favorite drink or add it to your food before eating.
Take it sublingually: This is another easy way to consume CBD isolate, as you place a few drops under your tongue and allow it to absorb into the bloodstream.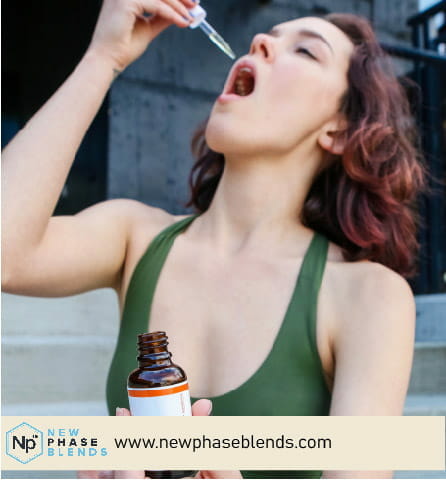 Use it topically: You can also use CBD isolate topically to treat skin conditions or reduce inflammation. Apply a few drops to the affected area and massage it in.
Side Effects Associated With Using CBD Isolate
While CBD isolate is considered a safe and non-addictive substance, there are a few potential risks or side effects that can occur when using it. The most common side effect is a mild headache, which can be caused by taking too much cannabidiol.
Some other side effects include:
The good news is, if you don't take too much CBD, you will probably not experience these side effects.
How Do You Minimize Them If They Occur?
To minimize the risk of nausea, it is recommended to drink plenty of water and eat some crackers or a light snack before taking CBD isolate.
Another potential risk is drowsiness, making it difficult to concentrate or focus on tasks. To reduce the risk of drowsiness, it is best to start with a low dose and increase gradually as needed.
Finally, it is important to note that CBD isolate can interfere with some medications. It is always best to consult a doctor before using it if you take prescription medication.
Interactions With Other Medications When Using CBD Isolates
CBD isolate can interact with other medications, namely opiates, so it is important to consult with a doctor before using it if you are taking prescription medication. Additionally, some supplements should not be taken simultaneously as CBD isolate, such as iron supplements and blood thinners.
It is always best to consult with a doctor or pharmacist before taking any new supplements, especially taking other medications.
Key Takeaways
As you can see, CBD isolate is truly it's own product. It is the purest form of CBD that exists – because it is, literally, only CBD.
Discover: Benefits of 1,000 mg CBD Oil Tinctures
That might not necessarily be a good thing though. CBD isolates don't contain any other beneficial compounds within the cannabis plant. You will not receive any type of entourage effect from using isolates.

That said, everyone is different, and some people swear by isolated CBD. While New Phase Blends chooses to stay away from isolate, due to it's inferior makeup to a full or broad spectrum product, you can easily find some if you do a quick google search. Our CBD products for sale are nothing short of the highest-quality items you can find on the market.
Thanks for reading!