CBD, or cannabidiol, products have become increasingly popular throughout the last couple of years. Many CBD users claim that CBD may therapeutic effects and can help with a wide variety of ailments, like using CBD for stress relief.
Products like full-spectrum CBD oil, broad-spectrum CBD oil, CBD gummies, and more have been associated with helping everything from post-traumatic stress disorder, generalized anxiety, PTSD symptoms, blood pressure, and of course, stress.
However, are the claims accurate, and can CBD products help a person suffering from stress-related health conditions like increased anxiety disorders, mood disorders, psychiatric disorders, or any other serious medical condition?
Let's explore these claims and find out what taking CBD for stress relief is all about.
Don't forget to get a medical professional's advice before taking any CBD supplement as an alternative to prescription medications for any medical condition.
CBD for Stressful Lives
Many Americans suffer from mental health issues such as panic attacks, social anxiety disorder, depression, and stress. These conditions and their symptoms can derail what was once a normal and healthy lifestyle.
Some research suggests that taking CBD oils and other CBD products can be a much-needed benefit for boosting a person's mental state of well-being.
Anxiety, depression, and most often stress can make it almost impossible for a person to go about their daily lives. Many are turning to CBD as a way to relax and stay calm during stressful periods. Some people even find that it helps boost their mental state, giving them more clarity and less brain fog.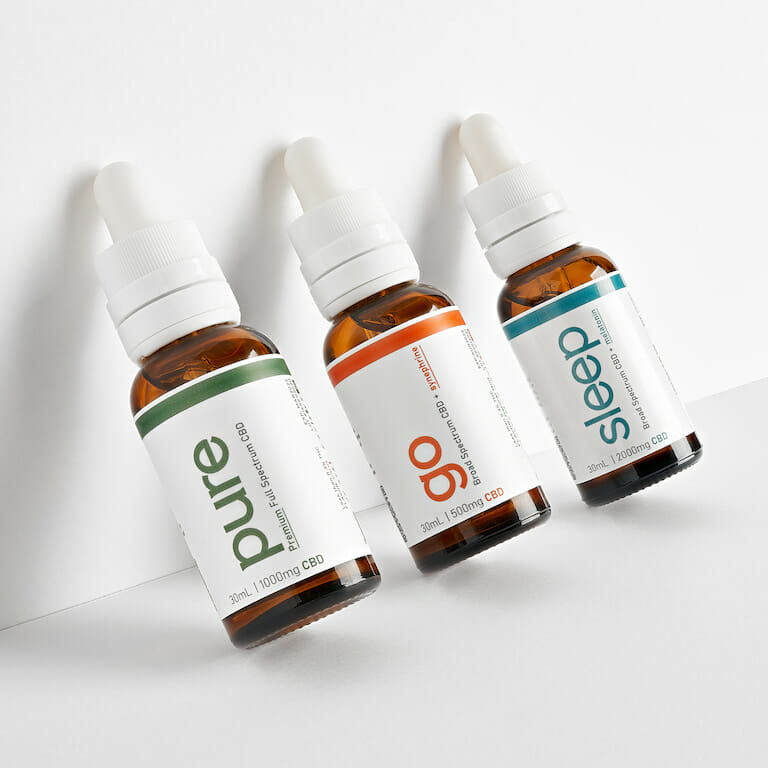 CBD oil can be a great way to relieve stress, calm an anxiety disorder, and let a person cope with even chronic stress symptoms. The hardest part of using CBD is finding the best variety to use. With so many CBD companies flooding the market, it can be challenging to understand what all the terms mean.
Sadly, not all brands are created equally. Some may claim to have stress-relieving properties but fall short. At the same time, others may be missing the terms "full-spectrum,"' "broad-spectrum," "carrier oil," "hemp oil," and more.
New Phase Blends will help take the confusion away by explaining all of the terms.
CBD and Stress: What to Look For
With all of the confusion in the market today for CBD, it is best to understand the terms and what they mean. Simply purchasing CBD oil is not enough.
Educating yourself before you buy and getting advice from a doctor are ways you can help eliminate some of the confusion.
Enjoy 15% off your order of 'soothe' CBD balm by entering coupon code soothe15 at checkout!
Since many companies on the market today are purposefully mislabeling their oils, not including an ingredients list, how much CBD to take, and how many mg of CBD is present in their products, it can be so difficult to make an informed choice.
We've compiled a handy checklist that you can go through to ensure you are getting everything you need from your purchase.
Popular CBD Oils Buying Checklist
Some people try to avoid CBD oil products that contain harsh chemicals and artificial flavors. Some stick to organic hemp grown in the US only, while others only care about getting the best oil for their buck.
If you're wondering what to look for when making your CBD purchases, this handy checklist will help you to navigate the CBD buying arena:
#1. Quality and Source of the Hemp Plant
It should be second nature to always look for products that use organic hemp plants. Many places worldwide grow the industrial hemp needed for many products, but not all hemp is created equal. Cultivation and manufacturing processes can significantly reduce the quality control over hemp products depending on where it happens.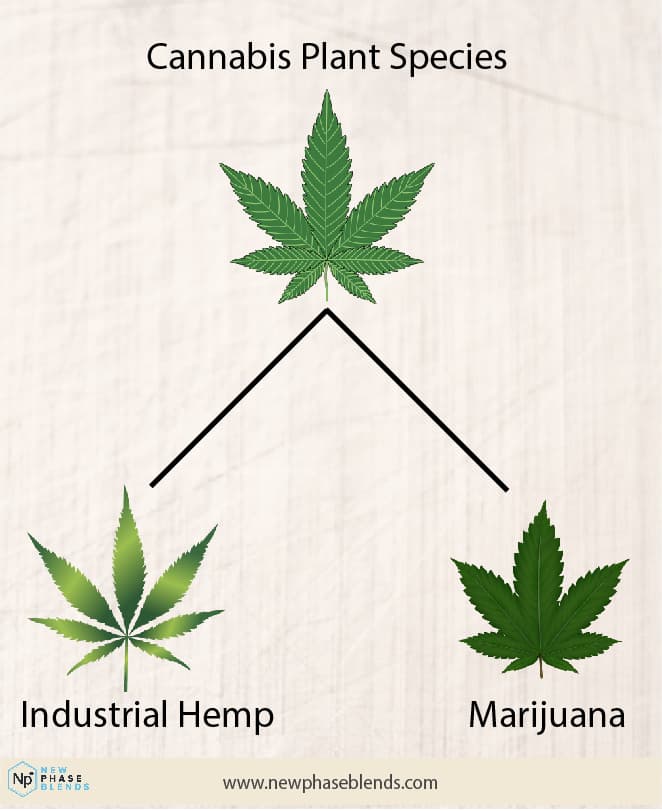 Always look for organically sourced products, as you're more likely to get a product manufactured with quality control in place. Buying CBD oil from a local supplier will also boost the local economy, and reduce your carbon footprint!
#2. Extraction Process
CBD can go through many different extraction methods. Currently, the best extraction method is the CO2 extraction method.
While other methods can leave dangerous chemicals left in the CBD extract, CO2 extraction has safe and pure results.
#3. Full-Spectrum CBD oil, Broad-Spectrum CBD oil, and CBD Isolate
Some companies offer full-spectrum CBD oils, while others will offer a CBD isolate or a broad-spectrum oil. Broad-spectrum and full-spectrum CBD oil use the whole plant extract, which contains beneficial terpenes, cannabinoids (a cannabis Sativa constituent), minerals, and vitamins.
An isolated version of CBD exists, too, but it contains only pure CBD. Unlike broad-spectrum and full-spectrum products, which contain less than 0.3% THC, isolate does not contain any THC. According to the drug administration, full-spectrum products can only contain less than 0.3% THC to be legally cultivated, manufactured, and sold.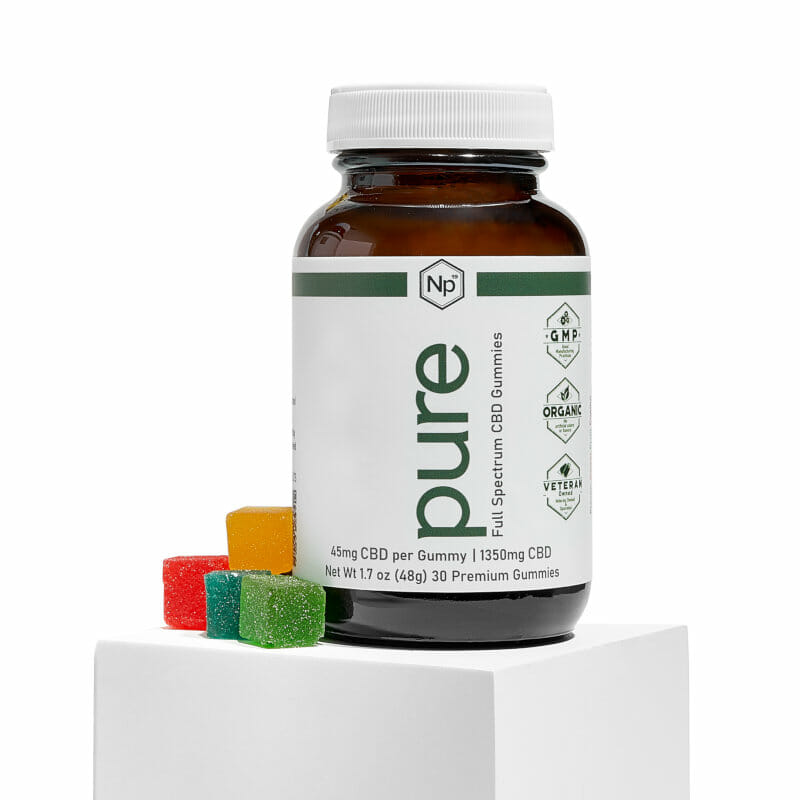 Enjoy 15% off your order of 'pure' CBD gummies by entering coupon code gummies15 at checkout!
Products with a less than 0.3% THC content do not have any psychoactive effects on the human body.
#4. Independent Third-Party Lab Tested
New Phase Blends offers only third-party lab-tested CBD oils, gummies, and vapes. This means that an independent lab will test the products for quality and purity, ensuring you get the best CBD oil available.
Find the scannable QR code on any of our products, and take a picture of it with your phone. This will take you to a lab report which shows all kinds of useful information about that product's batch.
#5. Oil Potency
CBD oils are made with different potencies and strengths (mg of CBD). This will significantly alter the CBD's effects. Some oils are stronger than others and have more potency.
Many products use carrier oils such as MCT oil, coconut oil, or olive oil to deliver the effects of CBD, so the CBD works by being absorbed into the digestive system and bloodstream better. Determining which would be the best CBD oil to take will depend on your needs.
#6. Brand and Product Reputation
Companies with excellent customer service, quality CBD, and post-peer-reviewed studies and information will provide you with the best CBD experience.
New Phase Blends is a highly respected, national CBD brand. When it comes to delivering quality in both CBD oil products and exceptional customer service, we are your go-to CBD seller.
#7. Price
When searching for an excellent CBD oil, many customers are also looking at which CBD oil products will give them their best CBD experience for the best price. Have a look at our product pages to see how we match quality CBD with a great price.
According to these main points, you'll soon find the products you need to help manage your stress, depression, anxiety, but does CBD help relieve the symptoms of stress?
What about helping people who suffer from psychotic symptoms associated with debilitating stress and PTSD?
What research is being done to study the effects of CBD and these conditions?
How Can CBD Help With Anxiety Disorders?
Cannabis has been credited as a treatment for stress for a long time. But it has only been recently that science has been exploring the various ways the cannabis plant works. Even though many claim that using products like CBD gummies for anxiety relief helped them with various illnesses, more research is needed to determine the validity of those claims.
In today's world, cannabis (particularly the marijuana plant) is most known for its intoxicating effects from the THC content, but what about cannabis and its anxiolytic effects?
In some studies, CBD was actually shown to repress autonomic arousal the nervous system's response associated with a suddenly increased heart rate or respiration. It was found that CBD may be an ideal way to help people relax and stay calm and may even help reduce psychotic episodes affected by trauma.
All cannabinoids interact with the body's endocannabinoid system (ECS). This system helps regulate mood, appetite, sleep, the immune system, and many other human body functions.
Research using a simulated public speaking test indicates that CBD may help reduce the amount and level of stress. Both animal models and human studies showed a drop in stress and anxiety.
Enjoy 15% off your order of 'pure' CBD drops by entering coupon code pure15 at checkout!
Although broad-spectrum options of CBD contain less than 0.3% THC, they do not contain the negative qualities associated with THC, such as the "high feeling." However, CBD does interact with the ECS and may have beneficial ways of helping lower anxiety and reduce stress.
CBD and PTSD: Will It Help?
Using CBD for PTSD management is becoming more and more popular as more people discover CBD products and their therapeutic potential.
As a veteran owned and operated organization, we are all too familiar with the difficulties PTSD can bring to loved ones and friends. The good news is, studies show CBD might actually help, a lot, in dealing with the anxiety and stress associated with PTSD.
4 CBD Products That Can Help With Stress
Since research into this topic is still in its early stages, you will need a primary care physician or a medical professional to assist you with how much CBD you can safely take for a treatment such as anxiety or stress.
That said, we have compiled a list of products that may help reduce the stress in your life.
#1. Oil Tinctures and Capsules
CBD oil tinctures have been around the longest and seem to be the most popular way to take CBD. Tinctures need to be taken over a period of time for the effects to build up. It is best to take a daily serving of the tincture to stay calm throughout the day. You can also use the tincture in food, smoothies, and other beverages to give you an extra shot of relaxation.
The CBD capsules make it easier to get the correct dosage of CBD in an easy-to-swallow form. New Phase Blends utilizes only high-quality, organic hemp extract to make our products.
#2. Sleep Aid
Sleep is one of the most important things you can do to prepare for a stressful event. Getting a good night's rest is also recommended for general overall health. However, if you have elevated stress running through your body, closing your eyes and drifting off to dreamland might be challenging.
Enjoy 15% off your order of 'sleep' CBD drops by entering coupon code sleep15 at checkout!
This is when melatonin steps up and helps lower cortisol levels, making you feel more relaxed. It typically happens about an hour or two before bedtime. Once you're fully asleep for a few hours, this process will start to reverse until you are awake in the morning.
A CBD sleep aid works by calming the mind and relaxing the body so that the natural melatonin can kick in and help prepare the body for much-needed rest.
#3. Bath Bombs
Having a hot bath is already an excellent way to become relaxed. Science has already found that the heat of the water helps expand the blood vessels, which in turn lowers blood pressure. This is what helps the muscles relax, and allows the mind to drift off to a happy place. A hot bath may also be linked to simulating melatonin production.
If you add a CBD bath bomb to your hot bath, you may enhance all of those healthy hot bath qualities. Typically made with essential oils such as eucalyptus and lavender, these bath bombs also include CBD, increasing the calming and anti-inflammatory effects.
#4. Topicals
Experiencing pain from muscle tension is a common symptom related to stress, even in healthy subjects. One way to tackle the effects of muscle pain is to apply a CBD topical directly onto the sore spot.
With just enough mg of CBD, these topicals can provide quick relief to aching joints and muscles.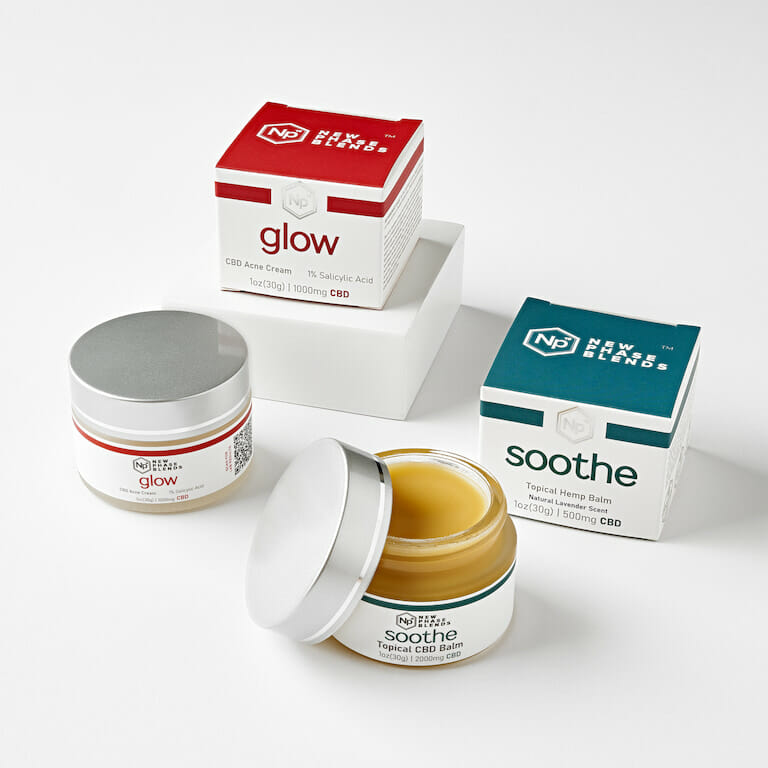 CBD creams will also work best if the person remains active. Exercise accompanied by massage is a great way to reduce pain and discomfort. Using a topical may even help reduce the pain and inflammation associated with workout recovery.
Many athletes have found comfort in taking CBD topicals to help soothe an ache from a rigorous workout or exercise routine.
Using CBD For Stress Relief: Some Final Thoughts
New Phase Blends is your source for top-quality oils, tinctures, gummies, and topicals. Everything you need to help manage your stress with the natural effects of CBD. Make our full-spectrum and broad-spectrum products a regular part of your daily life.

Before you begin using CBD to relieve stress, a social anxiety disorder, blood pressure, or just generalized anxiety, do yourself a favor and consider consulting a medical professional. While CBD may help you, a healthcare professional can get down to the root of what might be causing your excess levels of stress in the first place.
Talk to us today or browse our site for more information on our CBD products. Whether you are new to taking CBD or want to expand your supplemental needs, New Phase Blends is here to help!