What should you consider when using CBD for fibromyalgia relief? What is the best recommended CBD oil for fibromyalgia? Recent studies found evidence that suggests CBD may offer relief from Fibromyalgia, a medical condition that causes chronic and often painful muscle stiffness, fatigue, sleep issues, and mental health issues. This article explores CBD oil, and its potential therapeutic effects, in managing the stubborn and painful symptoms of fibromyalgia. If you or a loved one has this condition, you're going to want to read more. We'll also cover the recommended CBD dosage for those struggling with fibromyalgia. By the time you're done reading this, you'll have a good idea of what to look for in a CBD product and some effective ways to use them to get the relief you deserve.
Why Use CBD Oil for Fibromyalgia?
CBD oil, also known as CBD tinctures, or CBD oil drops, is a popular product in today's health and wellness world. This plant-based compound is primarily extracted from the hemp plant and mixed with a potent carrier oil such as coconut oil (MCT oil) or hemp seed oil. Several studies have shown that CBD may help reduce the severity of several symptoms that people with Fibromyalgia often experience, like: pain, inflammation, nerve pain, and restless leg syndrome. 
Hemp-derived CBD oil is so popular because it has been known to work effectively, and with almost no side effects when taking at normal dosages
CBD (cannabidiol) oil has become increasingly popular for managing symptoms of fibromyalgia. Fibromyalgia is a chronic pain condition that affects the muscles and soft tissues of the body, and it can be difficult to manage with traditional pain medications. CBD oil is thought to be effective for fibromyalgia for several reasons:
Pain relief: CBD oil has been shown to have analgesic (pain-relieving) properties. It may help reduce the severity of pain experienced by individuals with fibromyalgia.

Anti-inflammatory effects: CBD oil has anti-inflammatory properties, which may help reduce inflammation in the body. Inflammation is believed to contribute to the pain experienced by people with fibromyalgia.

Improved sleep: People with fibromyalgia often struggle with sleep disturbances. CBD oil has been shown to help improve sleep quality and duration, which may help reduce the severity of fibromyalgia symptoms.

Reduced anxiety: People with fibromyalgia may also experience anxiety and depression. CBD oil has been shown to have anxiolytic (anti-anxiety) effects, which may help improve overall mood and reduce anxiety.
It's important to note that research on the effectiveness of CBD oil for fibromyalgia is still limited, and more studies are needed to fully understand its benefits and potential side effects. It's always best to speak with a healthcare professional before using CBD oil or any other supplement to manage fibromyalgia symptoms.
Symptoms of Fibromyalgia Cannabidiol May Help Benefit
According to some preliminary studies conducted in 2017:
There is much more to the benefits of CBD, and how it can offer relief from a variety of symptoms, but these are some of the more popular uses.
CBD drops are extremely effective at blocking pain, and chronic pain, by interacting with nerve signals, and it is also great at reducing inflammation. Nerve pain and inflammation are, perhaps, the worst parts associated with fibromyalgia.
For this reason alone, you need to consider trying CBD oils for fibromyalgia relief.
How Does CBD Work in Helping with Fibromyalgia Symptoms?
Just like other pain medications people with fibromyalgia may use, the goal of the CBD is to help manage your pain. After all, sometimes the pain from this horrid condition is crippling. If you can manage the pain, you can better manage your day-to-day life, right?
The research about the efficacy of high quality CBD in managing the symptoms of fibromyalgia is still in the infancy stage. It is not exactly clear how CBD works to manage this condition, or the chronic pain associated with it.
According to the preliminary studies, the chronic pain relieving properties of this compound will minimize some of the painful effects fibromyalgia can bring.
CBD, Pain, and The Endocannabinoid System
What we do know is that some of the best CBD oils are great at blocking nerve pain signals and reducing inflammation, which helps pain relief. These are usually the areas that impact fibromyalgia patients the most. It makes sense, then, that supplementing with CBD may aid in managing symptoms of fibromyalgia.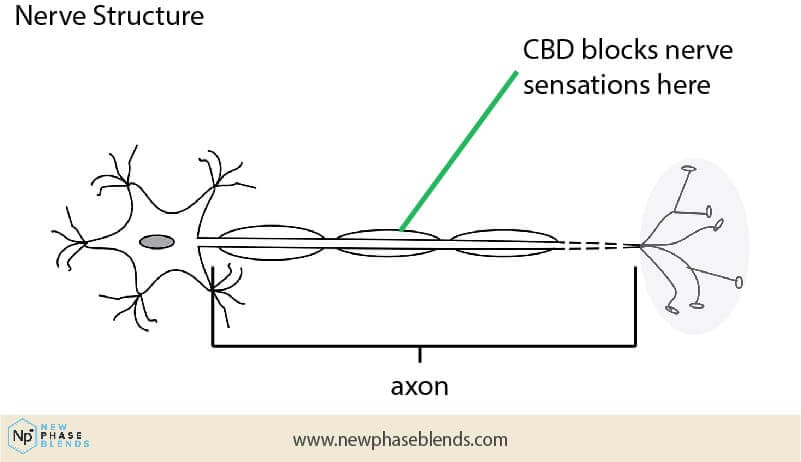 We have CB receptors all over our bodies that are triggered by using CBD (among other things). These receptors are known as CB1 and CB2, and they make up the endocannabinoid system. CBD has a high affinity to the CB2 receptors located in the brain, which play a crucial role in managing inflammation and pain in the body.
Once it attaches to the CB2 receptors, your body will produce natural cannabinoids, which binds to the CB2 receptors. The physiological effect dramatically decreases pain and inflammation in your body.
According to a study conducted in 2016, reduced levels of natural cannabinoids in the body are the primary causes of conditions such as migraines and fibromyalgia. The best CBD oils for fibromyalgia will do a great job at providing more cannabinoids to your body for use.
It is important to note that if you have fibromyalgia, you will likely experience symptoms such as:
Chronic pain
Fatigue
Anxiety and mood swings
Sleep disturbances
Irritability.
Ideally, CBD is an excellent choice for offering some relief from these nasty symptoms. Some of the other most recommended treatment regimens for this condition are adopting self-care techniques and making positive lifestyle adjustments.
How to Use CBD as a Relief for Fibromyalgia
Before taking CBD oil for fibromyalgia relief, it is essential to consult a professional medical expert. Your doctor should advise you on the correct CBD dosage for fibromyalgia and warn you of any potential side effects.
Your doctor knows you and the medications you take better than anyone, so don't choose the advice you find on the internet over your own doctor's advice.
That being said, some of the ways to use CBD oil include:
Use a functional 1mL dropper to place the CBD oil under your tongue.
Keep the oil under your tongue for at least 60 seconds — the longer, the better.
Mix the CBD oil with food or drinks if you prefer.
Topical CBD can be applied to the skin on the areas causing discomfort, too.
Perhaps the most popular way to use CBD for particular symptoms is the mixture of CBD oils with the topical cream. While the drops are absorbed into your bloodstream, the topical creams can penetrate local areas that are causing pain.
Which CBD Oil is Best For Fibromyalgia?
Here are our choices for some of the best CBD oil products you can use for anti-inflammation, pain relief, and nerve pains that accompany fibromyalgia. A large portion of people that purchase from us do so the help manage their fibromyalgia.
All of these products are a non-intoxicating, high grade CBD. They all come with a 30 day money back guarantee, too! Fibromyalgia treatment can be tough, and we hope our products at least help take the edge off.
Pure: Premium CBD Products
Pure CBD Products for Sale by New Phase Blends
The "pure" Premium CBD drops are a broad or full-spectrum CBD oil for fibromyalgia that contains 100% organic hemp extract. This extract is rich in CBD and other cannabinoids.
These drops need to be placed under your tongue for at least 60 seconds while your sublingual vein absorbs the CBD into your bloodstream.
Once in the bloodstream, the CBD gets to work on inflammation or pain caused by conditions like fibromyalgia. The oil comes in different organic flavors, making it a great CBD oil for fibromyalgia.
CBD Gummies For Fibromyalgia Pain
Many people use CBD gummies for pain to help deal with fibromyalgia. CBD gummies are another form of a CBD oil product. Instead of the oil going under your tongue, the CBD is infused into little gummy candies.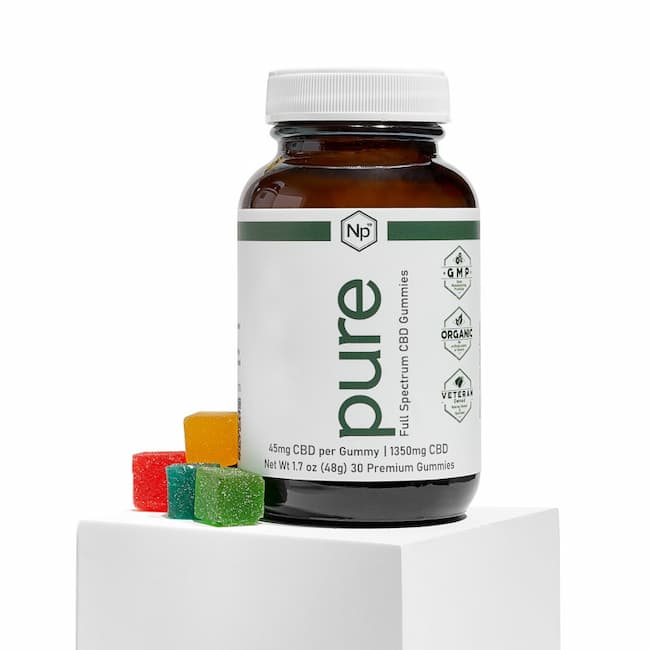 One gummy is usually one serving, depending on the brand. New Phase Blends CBD gummies come with 45mg of CBD per gummy, which is an amount greater than many other CBD companies use in their gummies.
Gummies do take a little bit longer to kick in than oil does, though. CBD oil drops under the tongue can begin to help your fibromyalgia symptoms without 10 minutes, or so, while gummies can take up to a half hour to begin to work.
CBD Products That Help With Sleep Problems From Fibromyalgia
CBD for Sleep by New Phase Blends
Sure, we offer premium CBD products for those struggling with fibromyalgia, but our CBD oils for sleep are among the best CBD sleep aids currently available in the market. In fact, this sleep aid is so powerful that it's been featured in several news outlets across America for its unique ability to help even the most severe insomniacs fall asleep — and stay asleep.
This sleep aid uses a CBD-rich, broad-spectrum hemp extract. It also comes with a 100% money-back guarantee, like all other CBD items sold at New Phase Blends.
CBD Gummies for Sleep
It also comes in a formula that includes CBD gummies for sleep.
The product is formulated with organic compounds ensuring that the final product sticks true to its organic roots. It also comes with great flavors, which minimizes the taste and smell of hemp extract used in the product. This is, by far, the best product for fibromyalgia if you experience issues with sleeping because of your condition. Nothing comes close to helping with sleep like this.
CBD Balm Also Can Benefit Fibromyalgia Symptoms
CBD balm is an excellent approach to CBD use for local aches and pains. This topical CBD item is applied on the skin, where it penetrates deep into the area that requires pain management. Our skin is filled with special receptors that make up our Endocannabinoid System. These receptors can process cannabinoids like CBD and put them to work for real relief.
Here's some more info on "soothe":
500mg-2000mg of pure CBD in each 1oz jar — lots of uses
Fast absorbing oils used
A specialized balm formula that penetrates once exposed to the warmth of your skin
100% organic hemp extract, rich in CBD
Lavender scent.
Fibromyalgia patients complain about joint pain frequently. By applying "soothe" CBD balm, you are attempting to prevent your body from being able to swell or create more pain signals for your nerves.
CBD Dosage for Fibromyalgia
The FDA does not regulate the correct dosage for CBD oil used to manage symptoms in chronic diseases. Before considering the use of CBD products to manage fibromyalgia symptoms, you should consult your doctor.
Again, your doctor knows your medications and your health better than any random website. That being said, let's talk about dosing CBD for relief from pain and inflammation.
Some factors to consider when selecting the correct dosage of CBD for fibromyalgia:
Your bodyweight
Age and gender
The severity of the fibromyalgia condition
Any existing allergies
For joint pains, the site of pain uses topical CBD oil; however, for chronic pain, consider

CBD drops

CBD can interact with some medications
The formulation of the CBD oil (broad or full spectrum vs. isolate)
Any underlying health issues.
Side Effects of Cannabidiol
It is also important to note that CBD oil products may have some side effects, even though they are rare and typically very mild. In fact, a study in 2017 pointed out that the side effects from CBD weren't noticeable. The study did mention, however, that the toxicology of CBD needed more research.
Here are some of the potential side effects people have reported from using CBD:
Appetite changes
Diarrhea
Fatigue
Weight changes
Insomnia
Irritability and drowsiness.
Most of these side effects are reported from taking too much CBD. Most beginners should start by taking about 16-32mg and adjust from there as needed.
CBD Starter Kit Bundles
Confused on what to buy? Check out our CBD bundle of products. This bundle comes with several different forms of CBD products. You can see which type you like best. Maybe you like them all, maybe you prefer a balm, or a CBD tincture.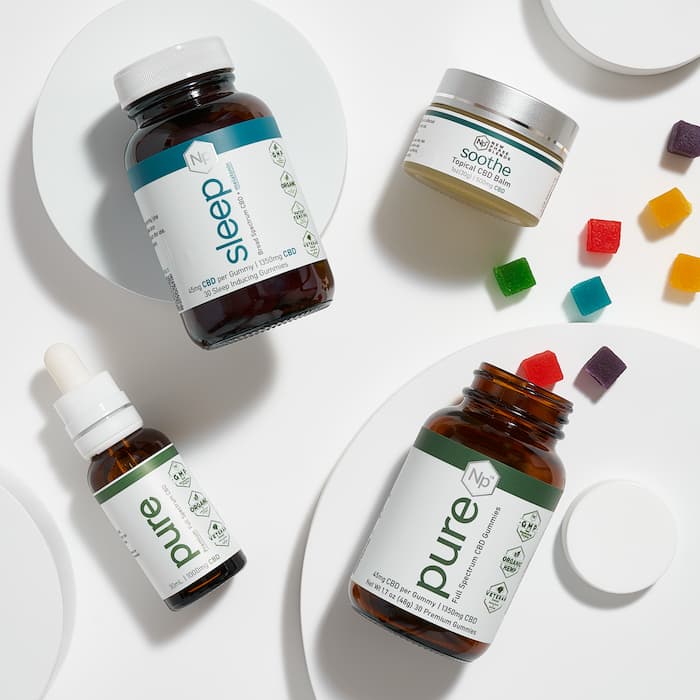 With this kit, there is no guessing. You get it all.
Additional Studies on Fibromyalgia Treatments With CBD
There have been some studies examining the potential benefits of CBD for fibromyalgia, a chronic pain disorder characterized by widespread musculoskeletal pain, fatigue, and tenderness in localized areas.
One study published in the Journal of Clinical Rheumatology found that CBD use was associated with a significant improvement in pain, sleep quality, and overall well-being in patients with fibromyalgia. However, this study was small and more research is needed to confirm these findings.
Another study published in Pain Medicine also reported that CBD use was associated with reduced pain, improved sleep, and reduced anxiety in patients with fibromyalgia. However, this study was also small and had some limitations.
Overall, while there is some evidence to suggest that CBD may be helpful for managing fibromyalgia symptoms, more research is needed to fully understand its potential benefits and risks. It's important for individuals with fibromyalgia to speak with their healthcare providers before trying CBD or any other alternative treatment.
Summary – Does CBD Help Fibromyalgia?
Fibromyalgia is a chronic disease. What's even worse is fibromyalgia has no cure, even with modern medicine. However, some studies prove that CBD oil effectively minimizes the chronic pain that can sometimes be associated with this condition.
Using high quality CBD products will at least offer people with fibromyalgia some pain relief, if not a significant amount. Please let your doctor know if you note any side effects after using the CBD oil for fibromyalgia.
Be sure to check for products that have third party lab results and the corresponding QR code. Scan these digitized, square codes and actually read the lab report. Make sure it's really a quality CBD product you are about to buy. Many people who have fibromyalgia are on some type of medication already. For this reason, double-check with your primary care provider about the possible interactions between CBD and those medicines. This is a precautionary measure – just to be safe.
Unlike medical and recreational marijuana, CBD will not get you high. It is a non-addictive, non-intoxicating compound.

Finally, ensure you only purchase quality CBD oils from reputable sellers in the CBD industry. Even if you don't buy your CBD products from us, I want to make sure you get something that gives you the relief you deserve, and buying from cheap vendors will not accomplish this, unfortunately.
We specialize in creating CBD oils, supplements, and topicals formulated to help improve your quality of life. Discover our range of CBD oils, balms, creams, and supplements — holistic products backed by years of research and rigorous testing.
*FDA disclaimer: none of the statements on this webpage have been approved by the Food and Drug Administration. These products are not intended to diagnose, treat, cure, or prevent any disease. Medical advice should be sought before starting any supplement. If you are pregnant or nursing, consult with a doctor. Medical advice should be sought if you have any pre-existing medical conditions. If you take other prescription medications, a doctor's advice should be sought.