I'm going to be honest here: the best arthritis cream for pain management can be hard to find. In addition, there are other things to be concerned with such as actually finding an arthritis pain relief medication, and figuring out how, exactly, to use it for a the best possible results. The best CBD oil for arthritis on the market may also be worth trying, but again, you need to know what you are treating to be effective at pain management.
In this article, we'll cover all of this and more as it relates to arthritis and the severe discomfort it can bring
You might be surprised at just how effective some of our arthritis creams are at bring real relief to those who struggle with arthritic symptoms.
Best Arthritis Creams
Before we get into the best arthritis cream, I think it's important that we understand exactly what arthritis is, why it is so painful, and why arthritis creams could really make an impact on your quality of life.
Sometimes people have trouble finding effective arthritis medication because they are taking the wrong approach to pain management.
What is Arthritis, Exactly? Why Is It So Painful?
First of all, arthritis is actually not a disease. The term 'arthritis' is actually a broad term that addresses join pains. We have joints all over our bodies, and arthritis can target any of these joints, although the wrists and fingers are most commonly affected.
Why?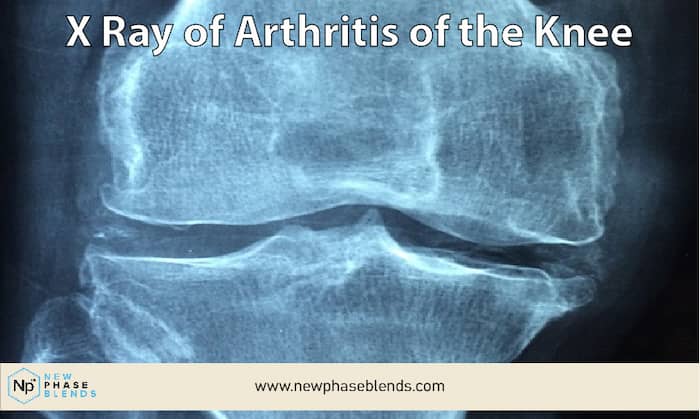 Well, we use our fingers and wrists more than any other join in our bodies (by far). The wear and tear caused by this, over time, compounds and results in arthritis for some people.
Related: Does CBD Oil Work For Arthritis?
The pain comes from swollen joints, and sometimes bone on bone rubbing. Damage to some of the tissues within our joints is caused by wear and tear, or by the disease (arthritis) itself.
Inflammation
If you, or someone you know, has arthritis, take a look at the joints. You probably notice they are swollen, and more often than not, severely swollen. This is all because of an inflammatory response your body is creating.
If you remember nothing else from this section, remember this: inflammation is the reason arthritis is so tough to deal with. If we can address the inflammation, it will improve your quality of life – greatly.
Rheumatoid Arthritis
There is a more severe form of arthritis, known as rheumatoid arthritis. It is an auto-immune disorder that is far more serious than arthritis.
It's important to note there is a difference, and depending on which form of arthritis you have, you should medicate accordingly.
Arthritis can vary from extremely mild and barely noticeable, to literally crippling joint pain. Most of the time inflammation and pain are felt by people with arthritis, and you can even notice it in the form of lumpy or knobby areas around the joint.
Now, the best arthritis creams should be attacking this nagging joint issue through multiple angles – not just one. For instance, if the root cause of your joint pain comes from inflammation, you should probably be concerned about the inflammation more so than the pain.
Once you can get a the inflammation taken care of, the pain will subside.
I'm not saying to ignore the pain and not take anything for it, I'm simply letting you know that you need to address the source of the arthritis.
'Soothe' by New Phase Blends – OTC Arthritis Creams for Pain Relief
We've developed a very effective, and very popular, way to relieve arthritis pain via a natural pain reliever. It revolves around utilizing the extremely powerful anti-inflammatory effects of CBD rich hemp extract.
You might have heard about CBD, or cannabidiol by now. Since becoming legalized in 2018 via the Agricultural Improvement Act, it has boomed in popularity – and for good reason.
You see, people take CBD for several different reasons, but it's uses as an anti-inflammatory agent and pain relief compound are the most well-known. CBD can dull pain signals in the nerve for effective arthritis pain relief.
'Soothe' has been dubbed the best arthritis cream by many different people, and even receives national news recognition on a frequent basis. It's a lavender scented, topical arthritis cream that penetrates deep into the joint for fast and long-lasting results.
While all of this sounds great, why does it work so well when other creams do not?
It all has to do with our body's endocannabinoid system. Let me explain…
The Human Endocannabinoid System
Our bodies contain what's called an Endocannabinoid System. This system serves a few different purposes, and it involves processing different cannabinoids. CBD is actually one of several cannabinoids, and it indirectly stimulates our CB1 and CB2 receptors.
Once stimulated, our CB1 and CB2 receptors start to reduce localized swelling and pain.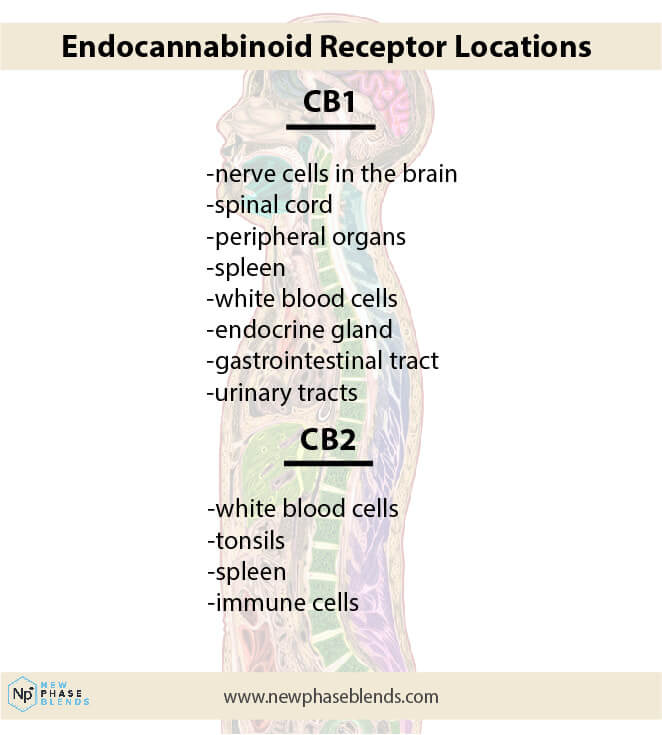 Our skin contains these receptors as well, that's why the best arthritis cream (soothe) works so well. Some of the best CBD oil for arthritis exists in oral form, too, but we will get into that a little later.
This is why it's THAT GOOD. Our bodies are naturally armed to process the CBD and put it to use.
The result is one of the best arthritis creams on the market. You don't even need a prescription for it, either.
On top of all this, CBD is non-psychoactive and non-addictive. Outside from feeling the relief of your arthritis pain going away, you won't feel much of anything else.
No other arthritis creams on the market interact with your endocannabinoid system the way that CBD-based creams do. None of them.
Pain relief, swelling reduction, general anti-inflammatory responses – these are only a few of the ways that the endocannabinoid system can help us – when stimulated properly. Topical NSAIDs just don't interact with this system, so they cannot get the same results for us.
Real Arthritis Creams
All types of medications exist for arthritis relief. There are actually well over 190 medications for arthritis. You can review them all here if you'd like, but keep in mind most of these are pharmaceuticals that require a doctor's prescription.
Real arthritis relief medication doesn't need to be a hardcore pharmaceutical anymore.
Thanks to the recent discoveries in biosciences, things like CBD derived from hemp are now legal and easily purchased. We are continuing to learn a LOT from the cannabinoids (like CBD) that come from hemp.
Enjoy 15% off your order of 'soothe' CBD balm by entering coupon code soothe15 at checkout!
Here are some recent studies that add credit to CBD's use as a form of different topical NSAIDs (nonsteroidal anti inflammatory drugs).
Researchers, in 2017, discovered that CBD may be a a safe approach to treating people with osteoarthritis. View study here.
In 2016, study concluded that CBD applied on the skin is an effective medicine for people with arthritis. View study here.
The more we research CBD, the more we come to conclude that it is actually an effective arthritis joint pain relief medication.
If you haven't considered using CBD products for arthritis joint pain relief, you really need to. The best arthritis creams use CBD, because it works.
Oral forms of CBD exist, too. Many people enjoy things like CBD tinctures because of how well they work. Let's take some time and go over the best CBD oil for arthritis.
You Can Also Try CBD Oil for Arthritis
I spent some time going over arthritis, and topical creams for arthritis, but I want to go over the best CBD oil for arthritis, as well.
'Soothe' is a topical pain relief cream, however, CBD comes in an oral form, too. Lots of people enjoy the topical version, but many people also enjoy what's called CBD drops, or CBD tinctures.
Enjoy 15% off your order of 'pure' vegan CBD softgels by entering coupon code pure15 at checkout!
'Pure' is our oral answer to helping reduce pain signals. It truly is the best CBD oil for arthritis. To use them, draw out the CBD oil from the tincture with the included 1mL dropper. This dropper is properly marked so you can see exactly how much you draw out from the tincture.
Then, squeeze the drops under your tongue. Most people start with 1mL, and adjust the dose as needed. Always start with the lowest effective dose.
These oral CBD products are actually best when paired with topical creams, like 'soothe.'
Our CBD oils have been called the best CBD oil for arthritis relief by many of our users. They've tried a slew of different arthritis creams and other products, but they prefer 'pure.'
Enjoy 15% off your order of 'pure' CBD drops by entering coupon code pure15 at checkout!
Sure, it's possible you can find a CBD product of equal quality, but you will not find anything better.
New Phase Blends offers a money-back guarantee on everything we sell. We want you to love our products. If you don't, just send them back and receive a refund in full.
The Best Arthritis Cream: Soothe by New Phase Blends
To wrap things up, make sure you understand what type of arthritis you have, and what symptoms you are treating before you start any arthritis protocol. For example, if inflammation is the root cause of your pain, you need to treat the inflammation AS WELL AS the pain. If you don't you're not treating the real issue.
Pain is always a symptom that our body feeds us when there is a larger issue at hand.
Also, your doctor understands you and your health the best, so be sure to consult them about any joint and muscle pain medications you may be taking.
The best arthritis cream for pain relief is 'soothe' by New Phase Blends. It's formulated for symptoms that are identical to arthritis, and our bodies are literally built to use it. It is also safe with sensitive skin, which cannot be said for all topical pain relievers and topical arthritis creams.
The best CBD oil for arthritis is most likely 'pure' if you are looking for an oral approach to reduce pain from arthritis.
Give either of these products a try, you won't regret. With a money back guarantee, what do you have to lose?
Exercise caution if using this topical pain reliever on broken or irritated skin.
*FDA disclaimer: none of the statements on this webpage have been approved by the Food and Drug Administration. These statements have not been evaluated by the FDA. These products are not intended to diagnose, treat, cure, or prevent any disease. Medical advice should be sought before starting any supplement. If you are pregnant or nursing consult with a doctor. Medical advice should be sought if you have any pre-existing medical conditions. If you take other prescription medications, a doctor's advice should be sought. Site void where prohibited.