CBD, short for cannabidiol, is a chemical compound found in the cannabis plant. CBD is gaining popularity for its potential therapeutic benefits. But, is CBD considered a drug? In this article, we'll cover all you need to know about different CBD products, and why people think they are considered a drug.
What is CBD?
For those who do not know, CBD stands for cannabidiol – a natural, plant based chemical. CBD is also one of over 100 cannabinoids found in cannabis. A cannabinoid is a scientific word that means 'plant chemical.' CBD is non-intoxicating, meaning it does not produce a high feeling. It differs from THC, the psychoactive compound found in THC, in this regard.
CBD can be extracted from both hemp and marijuana plants. Hemp-derived CBD contains 0.3% or less THC, while marijuana-derived CBD contains more THC.
Is CBD Considered a Drug?
The FDA does not currently recognize CBD as a dietary supplement or food ingredient. However, they have approved one CBD-based prescription drug called Epidiolex for treating rare seizure disorders.
The FDA considers CBD a drug when:
It is the active ingredient in an FDA-approved prescription medication.
Companies market CBD products with therapeutic claims. Therapeutic claims cause the FDA to classify the product as a drug.
Why Do People Confuse CBD for a Drug?
The cannabis products world is still somewhat confusing for people. Some of the confusion revolves around which compounds in cannabis are considered a drug, or which compounds are a controlled substance. There are a few reasons why some people assume CBD is an illicit drug:
CBD comes from cannabis, which has a stigma as an illegal drug.
People associate all cannabis compounds, including CBD, with the high caused by THC.
Lack of consumer knowledge about CBD being non-intoxicating.
The FDA has only approved one CBD-based prescription drug so far.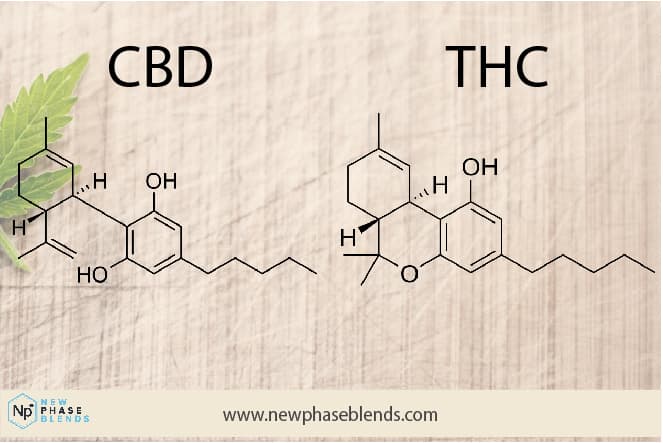 CBD itself is not an intoxicating substance and has no abuse potential. Most CBD products are derived from legal hemp and are not classified as drugs. Since CBD comes from cannabis, just like its' sister chemical THC, people just assume they are both a drug. They also assume both are illegal. This is simply not true.
Do You Need a Prescription for CBD Oil?
You do not need a prescription to purchase most CBD oil products. The vast majority of CBD oils, capsules, edibles, and topicals sold online and in stores are from hemp and contain less than 0.3% THC. While CBD products are widely available without a prescription, always consult a doctor before trying CBD, especially if you take medications or have a health condition.
Keep in mind that you do need a prescription for Epidiolex, and other potential future FDA-approved CBD medications. You may also need a medical marijuana card to purchase CBD products with higher THC content in legal states.
Is CBD Legal?
The legality of CBD depends on its source and the amount of THC it contains. CBD products made from hemp are considered legal in the United States, because of the low THC level. Here are some general guidelines to keep in mind:
Hemp-derived CBD containing 0.3% or less THC is legal at the federal level.
Marijuana-derived CBD is legal in some states that have legalized recreational or medical marijuana.
CBD products containing more than 0.3% THC remain illegal at the federal level.
Always check your state laws on CBD before purchasing CBD products.
Is CBD the Same as Marijuana?
No, CBD is not the same as marijuana. Marijuana is a species of the cannabis plant. CBD can be found within marijuana. CBD can also be found within hemp. CBD is a plant chemical within both of these cannabis plants.
The Bottom Line on CBD's Drug Status
CBD is not an illicit drug, but it is considered a pharmaceutical drug when formulated into an FDA-approved prescription medication. Most CBD oil products are derived from legal hemp and can be purchased without a prescription. As research on CBD continues, more therapeutic uses may be discovered and regulated by the FDA. For now, non-prescription CBD supplements remain unapproved and users should exercise caution.