Proponents of CBD say that it has potential health benefits, including relieving pain and reducing inflammation, but can taking CBD harm your liver? Is CBD bad for your liver? This article will discuss the effects of CBD on the liver, and how research indicates it may affect this vital organ of the human body.
CBD and Liver Safety: What You Need to Know
Cannabidiol (CBD) is one of the major active compounds called cannabinoids found in the cannabis plant. CBD is widely recognized for its therapeutic and medical benefits. That said, CBD may not be safe for everyone, particularly those with existing liver conditions.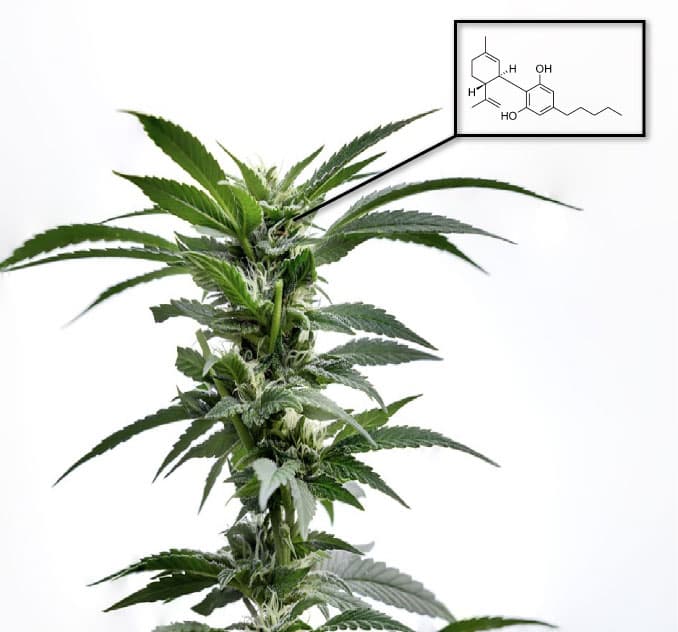 CBD, and other cannabinoids, have been linked to the potential to cause adverse reactions in the liver in higher doses.
CBD and Liver Damage
Although research and anecdotal evidence indicates that CBD is beneficial for a wide variety of conditions, one major concern is its effects on the liver. Direct effects of CBD on the liver remain widely unknown.
There have been encouraging research studies that suggest there is some potential for liver safety when it comes to using CBD products. A study published in Cannabis and Cannabinoid Research concludes that "Self-medication of CBD does not appear to be associated with an increased prevalence of LT elevation and most of the LT elevations are likely due to the conditions/medications for which the individuals are taking CBD."
Additionally, animal studies have demonstrated that CBD may reduce liver inflammation and hepatic pathological fibrosis, which may have therapeutic implications. While this sounds great, there is research that says the opposite.
Studies have also suggested that the use of CBD in people with existing liver issues can lead to increased levels of liver enzymes. This could be an indication of liver damage, and further research is needed to properly evaluate potential risks that CBD may have in regards to liver damage.
For this reason, it's important to talk to your doctor before using CBD if you have a preexisting liver condition.
Research on CBD and Liver Damage
To get a better understanding of what the research has revealed so far, let's take a closer look. Recent studies regarding the effect of CBD on liver health suggest that, when taken in correct doses, it may be beneficial for liver health.
First, a study from 2018 indicated that CBD may help with conditions such as cirrhosis of the liver, and may aid in treating hepatic encephalopathy due to cirrhosis.
Enjoying your reading so far? Sign up to become part of the NPB community and receive a free eBook, 20% off your next order, and access to ton of educational information about cannabinoids like CBD and Delta 8. NPB hosts, arguably, the largest collection of cannabinoid info on the internet. There is no better place to learn than our educational databse.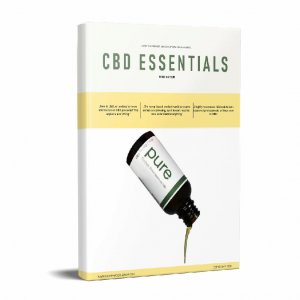 Another study found that, while CBD can cause an increase in certain liver enzymes, this should be no cause for alarm and the changes were reversible in those subjects who stopped taking it. On the other hand, extremely high doses of CBD can lead to adverse effects on the liver, such as increased transaminase, bilirubin, and alkaline phosphatase levels, which are all indicative of liver damage. For this reason, it is very important to use CBD in recommended doses for potential benefits and avoid inadvertently causing damage.
Overall, CBD shows potential as a therapeutic agent that may help to protect against liver damage when taken in moderate to low doses. However, further research is needed to determine the role of CBD in protecting against or causing liver damage.
CBD: A Overview of Benefits and Side Effects
CBD may offer a range of potential health benefits, including relief from anxiety and depression, relief from chronic pain, cancer-related symptoms, and other inflammatory conditions. Additionally, CBD has been shown in research studies to potentially be helpful in treating symptoms of diabetes, cardiovascular disease, insomnia, and even multiple sclerosis.
CBD is generally considered safe when used as directed, but there are a few potential side effects that you should be aware of.
These include tiredness, changes in appetite, diarrhea, and changes in weight. More research is also needed to determine the possible long-term effects of CBD, such as its effects on the liver. It's important to talk to your doctor before using CBD, especially if you have a liver condition.
Is CBD Safe to Consume?
CBD is generally considered safe for most people when used in appropriate doses. However, as with any substance, there are potential side effects and risks associated with CBD use, particularly if it is taken in excessive amounts or interacts with certain medications.
It is important to speak with a healthcare professional before using CBD, particularly if you have a medical condition, take prescription medications, or are pregnant or breastfeeding. Additionally, it is important to purchase CBD products from reputable sources and to follow dosage guidelines carefully.
Overall, while CBD is generally considered safe, it is important to be aware of potential risks and to use it responsibly.
Summary – Is CBD Considered Safe For Your Liver?
Yes, CBD is considered safe for your liver as long as you aren't mixing it with other harmful compounds, and you stick to your recommended dosage. Only buy high-quality, legitimate CBD products to ensure you are putting only premium ingredients in your body.
Stay away from gas station CBD, and any other CBD products that have a price tag that's too good to be true. You get what you pay for in this industry. The better ingredients you put into your body, the better off your system will be when it comes to digesting and using the nutrients. This goes the same for CBD oil products.