Products containing cannabidiol (CBD) have been all over the place recently. Some people claim these products are miraculous, while others argue that CBD is a scam. Is the reality that extreme? Is CBD a scam?
If you're looking for answers to these questions, you've come to the right place. This article will cover what CBD is, the most popular products, and whether it's a fraud or not. We're here to set the record straight on CBD use, and what you can, or cannot, expect out of it.
What is CBD?
Most people think cannabidiol, or simply CBD, is straight-up marijuana, but it's not. It's the cannabis plant's second most prevalent active component and doesn't cause a high by itself like THC would.
Both hemp and marijuana make up the cannabis plant family. Marijuana will get people high due to the large THC content. Hemp-derived products will not.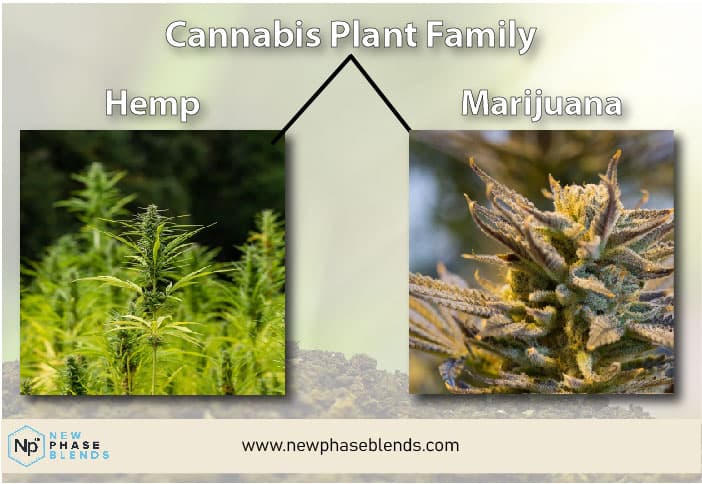 According to the World Health Organization, it doesn't cause abuse or dependence. Instead, CBD is well-tolerated and safe for most individuals, and some countries now sell it as a medicinal product.
You can find cannabidiol in several different products:
Oils and tinctures: This is the most common way to find the component. You can place the oil under the tongue to obtain faster results or take a capsule pill.

Edibles: You can find sparkling water, chips, gummy candies, and even cocktails that contain cannabidiol. Some restaurants and cafés are even serving these edibles!

Skincare: Some cleansers, serums, lotions, and lip balms feature CBD, as it's believed to reduce inflammation, swelling, and pain. It also has calming properties, making it great for acne conditions.
The list goes on as far as the benefits are concerned. Right away you can begin to see that CBD is NOT a scam not even close.
Why Has CBD Become So Popular
There's no straight answer to why CBD is becoming so popular. Instead, numerous factors come into play. Here are some of them:
It's natural. CBD is a natural component that doesn't contain undesirable additives. We're getting more aware of what's on the products we consume, leading to natural ingredients like CBD gain popularity.

It's becoming more affordable. Although it depends on the provider, the prices are generally cost-effective. It can be a game-changer for people that lack medical insurance.

It's everywhere. Thanks to new studies and consumers, CBD marketing has skyrocketed. It's hard to miss so much publicity.
What Does CBD Help With?
According to Harvard Health, there are proven benefits of cannabidiol. Research suggests that it may help with:
Anxiety
Chronic pain caused by inflammation and neuropathic conditions.
Insomnia
Addiction: You might think it's paradoxical, but it does help lower cravings for heroin and tobacco. Its effect on lessening cravings for alcohol, stimulants, and cannabis is being investigated.
Other benefits that people claim CBD has are calming properties, acne improvement, reduction of swelling, and much more.
Is CBD Safe?
Safety is our number one concern when we try a new product. As mentioned above, the World Health Organization reveals that CBD is a safe component. It may cause fatigue, nausea, or irritability, but not addiction or abuse urges. You can rest assured that you won't be consuming CBD as if it was marijuana.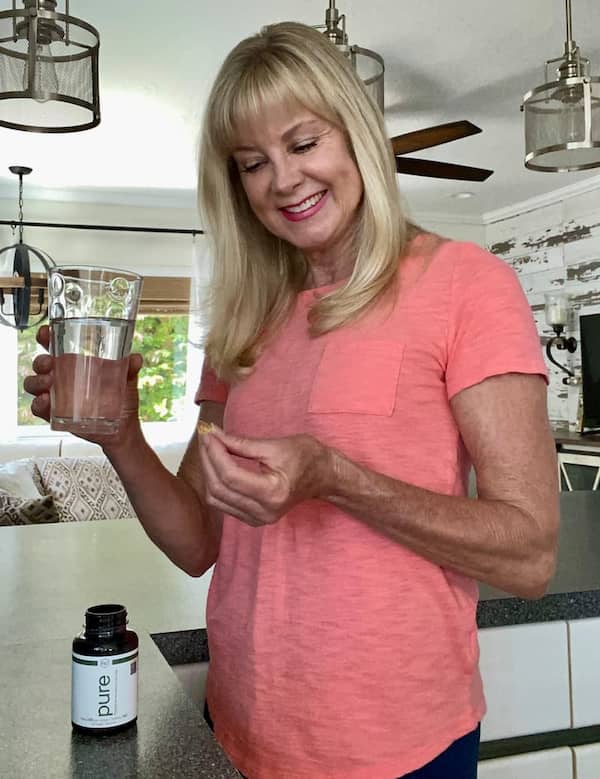 Other side effects may include an increase in the level of blood thinning and abnormalities in the liver. But don't panic just yet, as many medicines have this effect.
Let your doctor know if you consume CBD regularly. They will make sure there's nothing to worry about.
It's worth noting that CBD is marketed as a supplement rather than a medication. That means that organizations like the FDA won't regulate it.
You're the one that needs to do some research on the ingredients and products you buy. We recommend you opt for high-quality stores like New Phase Blends.
So, Is CBD a Scam?
Definitely not. There's plenty of evidence from high authoritative sources like Harvard or the World Health Organization. But as mentioned in the previous section, you need to beware of where you get the CBD supplements.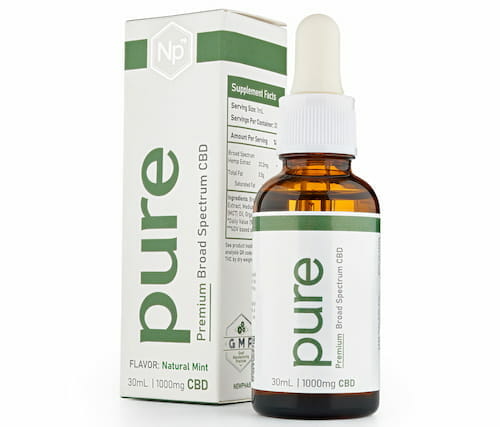 Enjoy 15% off your order of 'pure' CBD drops by entering coupon code pure15 at checkout!
Scammers are present in any industry, and the pharmaceutical is no exception. For example, someone might try to convince you that their CBD product cures cancer when there's no evidence for such affirmation.
One tip is to keep an eye on Good Manufacturing Practices (GMP). GMP is a strict manufacturing system that guarantees quality. It's the highest certification available to control quality and safety.
Conclusion
CBD is a legit marijuana component that doesn't affect people negatively. There may be side effects like nausea or irritability, though. It helps treat different conditions, such as anxiety, insomnia, chronic pain, and more.

To answer the question: "is CBD a scam?" note that you must be careful with the provider. Genuine CBD is effective, whereas fake CBD doesn't. Each one's reasoning and intelligence come into play to determine which providers are legit and which aren't. You should rely on GMP-certified companies like New Phase Blends and beware of those that aren't.