Many people want the calming and medicinal effects of cannabis without the high. These people should use high CBD strains of hemp, rather than marijuana. Hemp contains CBD (a calming and medicinal chemical), but contains very little or no THC. THC-free, high CBD strains of hemp still contain cannabinoids, terpenes, and flavonoids that can affect how you feel and treat health problems. While many companies use high CBD strains to make CBD oil, this is not the only way to use hemp. You can smoke hemp as well.
Be Careful What Hemp CBD Strains You Buy
Since the 2018 farm bill, hemp products have been legal all over the United States. They are legal at the federal level, and no states have yet passed laws to make hemp illegal locally. Since CBD seems to be harmless, it may remain legal everywhere in the future.
Watch out for CBD products that contain more THC than they claim. They are likely illegal.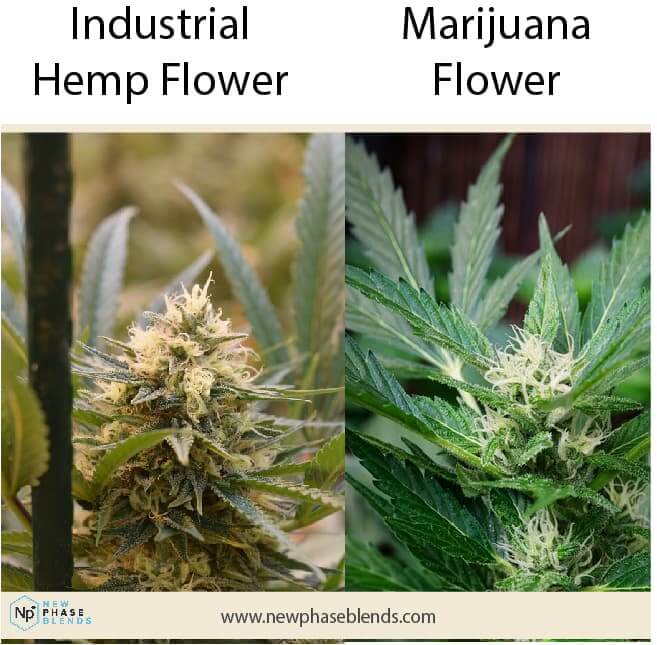 Stores cell CBD products to those over 18-21 everywhere. If no stores are selling CBD/hemp products you want in your location, you can easily buy high CBD strains of hemp online.
Get your products from trustworthy companies that will never sell you anything that falsely claims to be legal. A trustworthy company tests everything and makes sure it is below the legal THC limit, so there are no intoxicating effects.
Now that we have this covered, lets move on to discussing some high CBD cannabis strains.
Different Strains of Hemp Have Different Effects
Did you know that hemp plants are under the same species as marijuana plants? They are both cannabis, but hemp and marijuana have their differences.
While marijuana plants are often bred to maximize a high THC ratio, hemp plants are bred to have as little THC as possible, and a high CBD content. This means they are non intoxicating. People can use hemp to make paper, rope, clothing, and other products.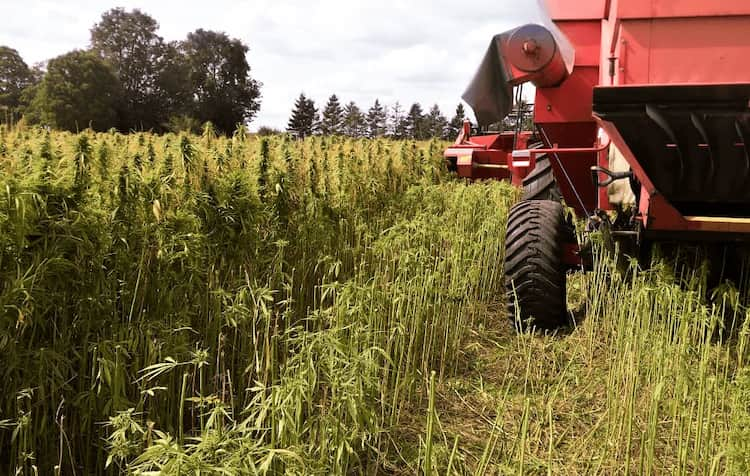 There's more to a strain of hemp than the fact that it has a high CBD content. Each strain of cannabis, or hemp, has different cannabinoids, terpenes, and flavonoids that affect your body and mind differently.
While high CBD strains seem to be the dominant strain right now, who knows which strain will become popular in the future.
There are not only strong and weak strains of cannabis, either. There are strains that are good for different people and different conditions. You should learn a little about what effects each CBD strain has so that you can know what to buy, before you buy CBD oil.
Keep in mind while either high THC or high CBD strains are quite popular, there are other cannabinoids within the cannabis plant that are worth looking for.
The Best High CBD Cannabis Strains
The best high CBD strains contain a lot of CBD which comes mainly from the hemp flower. CBD can come from other areas, like the leaves and stalks, but hemp flower is rich in CBD. The hemp flower also contains other cannabinoids, depending on the type of strain.
Terpenes with a calming rather than energizing effect, are usually the best because people are using them to calm down or focus rather than get high. Terpenes are also found within high CBD flower from a high CBD strain. Different strains will have a different terpene profile.
However, other people might want a CBD strain with energizing terpenes instead of calming terpenes. Some people find that CBD gives them energy and want to use hemp for a CBD-free energy boost.
Related article: THC vs CBD
Finally, cannabis strains are normally classified as indica, sativa, or a hybrid. High CBD strains with THC below the legal threshold will always be a cannabis sativa strain.
Hybrid cannabis strains will have a more moderate THC content, but are still illegal in the US.
Charlotte's Web High CBD Content
This is one of the most common and well-known high CBD strain, with a low THC ratio. Many health products that contain cannabinoids from this CBD strain. The CBD content is, of course, high, and classified as a sativa.
It works as a painkiller as well as against depression and anxiety. If you smoke this strain rather than buy oils made from it, the effects will kick in faster. Charlotte's Web strains are a fan favorite.
Sour Space Candy CBD Strains
Sour space candy calms you down and keeps you calm for a long time. These high CBD cannabis strains have a low THC ratio, but can keep you calm during a difficult day at work or any other stressful situation.
It won't make you drowsy easily, so it is a good daytime cannabis strain. It is somewhat similar to sour diesel, or sour tsunami, another popular strain.
Sour space candy is classified as a cannabis sativa, since it's a high CBD low THC strain. Most people love the high CBD content of this strain.
Bubba Kush Marijuana Derived CBD
Bubba Kush is a high CBD strain?
Most people think of Bubba Kush as a strain of high THC ratio marijuana. However, people have modified it to create a THC-free form of cannabis. This means there is no intoxicating effects.
The low THC ratio version of Bubba Kush hemp smells and tastes similar to the high-THC strain of plants it is descended from.
This strain creates a hemp flower unlike no other.
Bubba Kush has an earthy and faintly chocolatey taste. It will calm you down rather than focus your energy, and you should use it when relaxing at the end of the day. This strain of CBD cannabis is best to use it before doing something enjoyable, not so much before working or sleeping.
Hawaiian Haze
Hawaiian Haze helps you focus – plain and simple. It doesn't have a heavy energizing effect, but it is great when working or studying. Avoid this cannabis sativa, high CBD strain before going to bed, because it may cause you to stay up.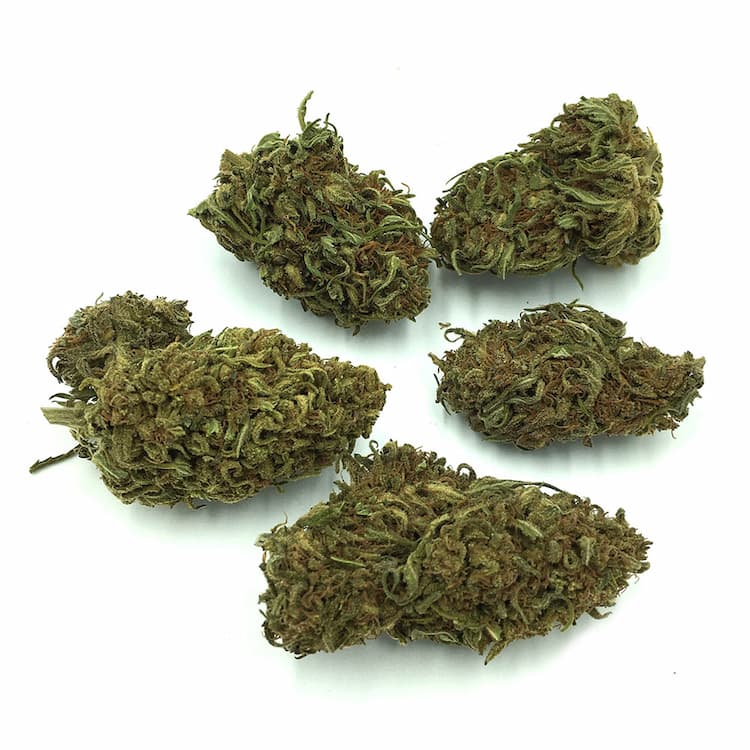 It smells and tastes like flowers, pineapple, and berries. Most people who try it love the distinctive taste. Hawaiian Haze has the power to make you more socially energetic, as well.
Cherry Blossom
While the cherry blossoms sativa strain has somewhat less CBD per gram than the other high CBD strains we recommend, it is still a great, calming CBD strain. Cherry blossom is what's called a high flower strain. High flower strain just means it creates tons of nice sized buds that are rich in CBD, and other cannabinoids.
It can be used for creativity, but this is mostly a nighttime strain to use an hour or two before bed. As you fall asleep, it will stimulate your mind, but not in an energetic manner.
While this isn't a very popular CBD strain, it's worth considering.
Sour Lifter Hemp Flower
This may be the most potent high CBD, almost no THC strain we recommend. CBD strains try to mimic the Sour Lifter line of cannabis.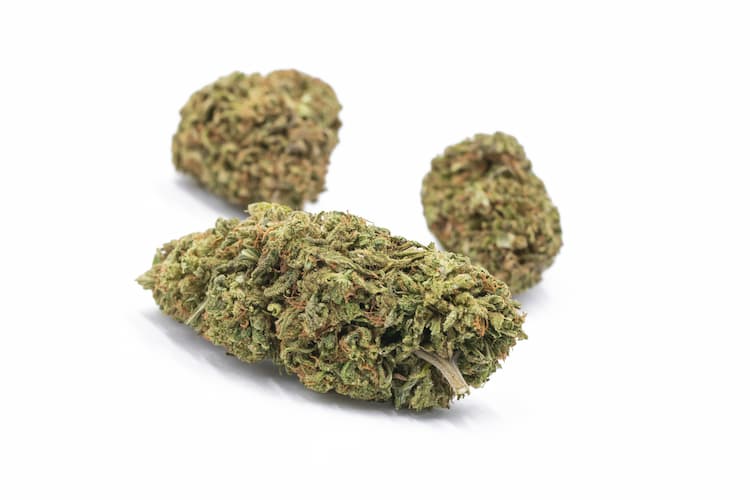 Try it with your morning coffee, and you will feel great. The coffee will get you going, and the CBD will make sure your energy is focused. It's a perfect combination.
Sour Lift is definitely a high CBD strain with high CBD content. The THC ratio is also so low that it's almost non existent. A fully developed hemp flower on this strain is definitely something you need to check out, too!
ACDC
If you are looking for a strain of hemp that can kill pain, ACDC might help you. People use it for seizures, anxiety, and the side effects of cancer treatments. It is very high in CBD (14%), and hardly has a trace of THC.
Again, this strain is what you want to look for if pain relief is your goal.
Low THC and THC Free Ratio Strains
If you don't want to get high, look for THC free CBD strains. If you are looking for a strain that contains a bit of THC but not much of it, you could try critical mass. Critical mass is a hybrid strain that has a relaxing, but energizing effect (I know, it sounds strange but it's hard to explain) without causing paranoia or intoxicating effects.
We recommend this hybrid strain if you are looking for a middle ground between hemp that contains only CBD and marijuana with THC content. There is enough THC in it for you to notice the effect, but it isn't likely to get you too high. It is similar to the calming effect of CBD except with a bit of euphoria or excitement.
How Does Smoking Hemp Compare to Taking CBD Oil?
Smoking hemp makes you notice the effect very quickly. It is easier for the CBD to get into your bloodstream from your lungs than from your mouth. This can make smoking hemp a better choice if you want to get rid of anxiety quickly, or get to sleep quickly.
However, CBD oil/tincture lasts longer. If you want to kill stress and anxiety at work or avoid waking up in the middle of the night, CBD oil might be better. If you smoke it, the effects might wear off while you are still at work, and you might lose your stress resistance or focus.
Smoking, in general, is bad for you because combustion creates harmful chemicals. While occasionally smoking hemp or cannabis is better than frequently smoking cigarettes, it is still a health risk.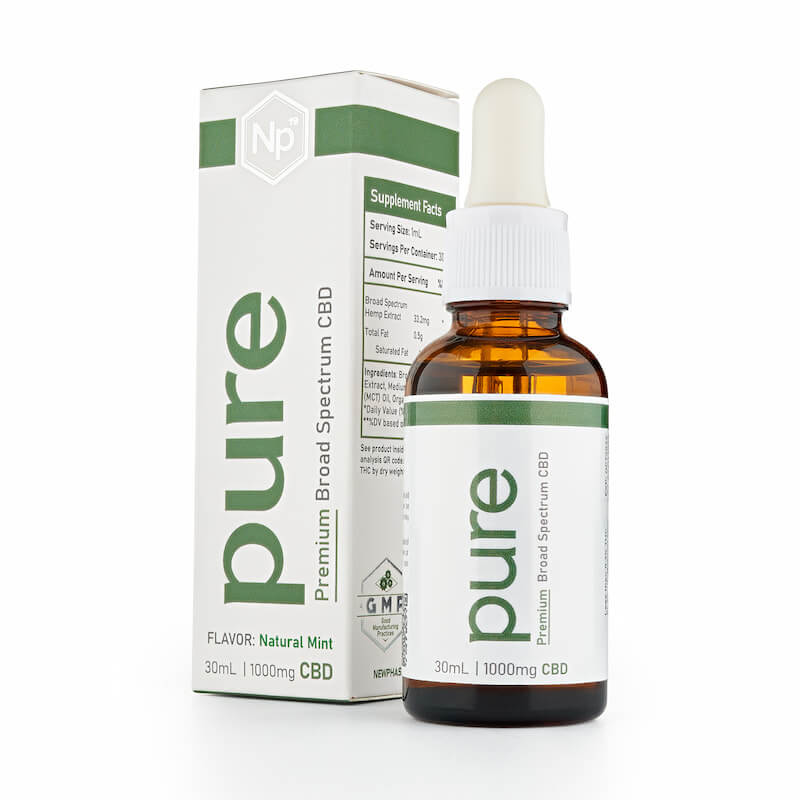 Smoking hemp feels like smoking marijuana but does not get you high. If you are smoking it in an area where cannabis is illegal or illegal for recreational use, it will attract the wrong kind of attention.
It is best if you mostly avoid smoking hemp publicly in places where marijuana is illegal. CBD oil, on the other hand, won't attract attention. People won't know or care what you are doing if you take CBD pills or use CBD tincture.
If you need the effects to kick in quickly, it is better to smoke it. Try both smoking CBD flower and using CBD tinctures or pills. If smoking hemp works a lot faster, it is probably the best idea despite the health risks of smoking.
Where Can You Find High Quality, Pure CBD?
You have to be more careful when buying CBD oil than buying hemp. Some CBD oil you can buy online or in stores is terrible. It might not even contain much or any CBD, and could contain harmful chemicals used to manufacture it.
One popular, trusted source of CBD oil is the CBD store at New Phase Blends. Their products are manufactured very cleanly and don't contain harmful chemicals. They are also made from organically grown hemp.

They offer both tinctures that contain pure CBD oil, and tinctures that also contain other organic ingredients to bring about a different type of relief.
If you prefer to get your CBD by smoking rather than taking tincture or taking pills, it is legal to do this. It is just as smokable as marijuana, and the CBD it contains might improve your life.
If you don't care about how fast the CBD kicks in, using a CBD tincture is healthier than smoking hemp. Smoking is bad for your lungs, no matter what you smoke.