If you're a CBD fanatic (like me), chances are you already know about Hemp Bombs.
Founded in 2016, Hemp Bombs has quickly built an excellent reputation in the CBD market. They provide a range of CBD products, from CBD gummies, to oils, and vape cartridges.
They source their hemp from Europe. Europe has much tighter regulations for sustainably grown industrial hemp than the US. Other than that, Hemp Bombs function entirely vertically. That means that they do everything on their own, from extraction to in-house manufacturing and packaging in their Tampa, Florida facility.
TL;DR – Hemp Bombs seems to be a decent CBD organization. While they lack things like full and broad spectrum items, they do have a wide variety of vaping products – if that's what you're into.
Plus, they also provide consistent quality control standards and third-party lab results to ensure quality.
It's also worth mentioning that their products are totally THC-free. In case you don't know, THC is the component in the hemp plant that gives you the high. This means that all products from Hemp Bombs are totally free from any psychoactive ingredients or components.
In this Hemp Bombs CBD review, we'll go over a lot of different things about their products, and the company.
Top 5 Hemp Bombs CBD Products
Hemp Bombs only offers premium CBD supplements that are derived from high-quality CBD isolate. Despite that, all of their products are still reasonably effective. A lot of consumers shy away from CBD isolates for natural wellness, because they prefer to have multiple cannabinoids (like CBG, CBN, and CBC) when using industrial hemp products.
CBD isolates only contain pure CBD – nothing else. While some people prefer this, a vast majority get benefits from other cannabinoids that can be found in high grade industrial hemp products in the form of broad or full spectrum CBD.
Anyhow, the following are some of the top Hemp Bombs products that they have to offer:
Hemp Bombs CBD Gummies
CBD gummies seem to be the best-selling CBD product of Hemp Bombs, and rightfully so. What stands out more than anything else is its taste, which does a great job of eliminating the unpleasant hemp aftertaste.
There are different variants of CBD gummies available in their store. The standard variant provides a 15mg dose of CBD, while the high potency gummies contain 25mg of CBD. For an even higher dose, you can go for the 30mg variant. They also offer sleep gummies that contain 5 mg of melatonin. In terms of quantity, they come in bottles and pouches of fives.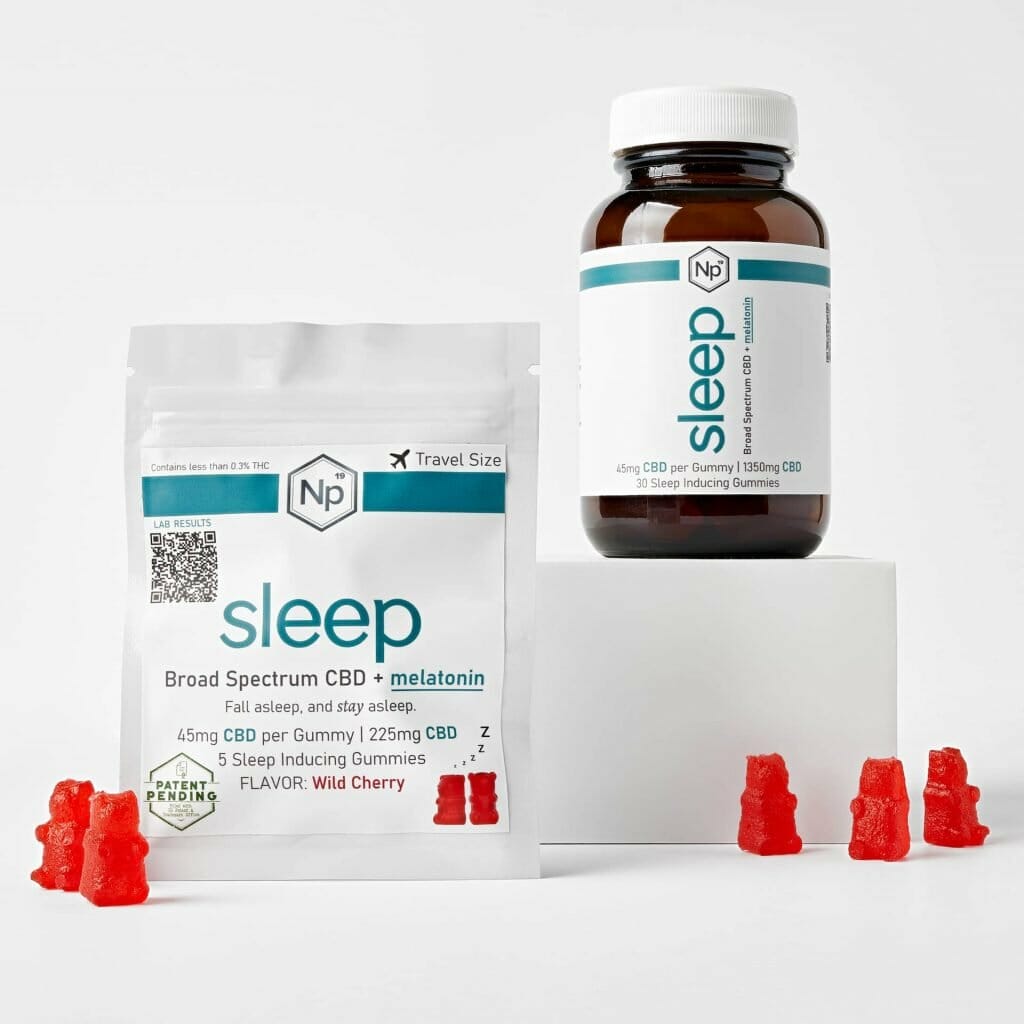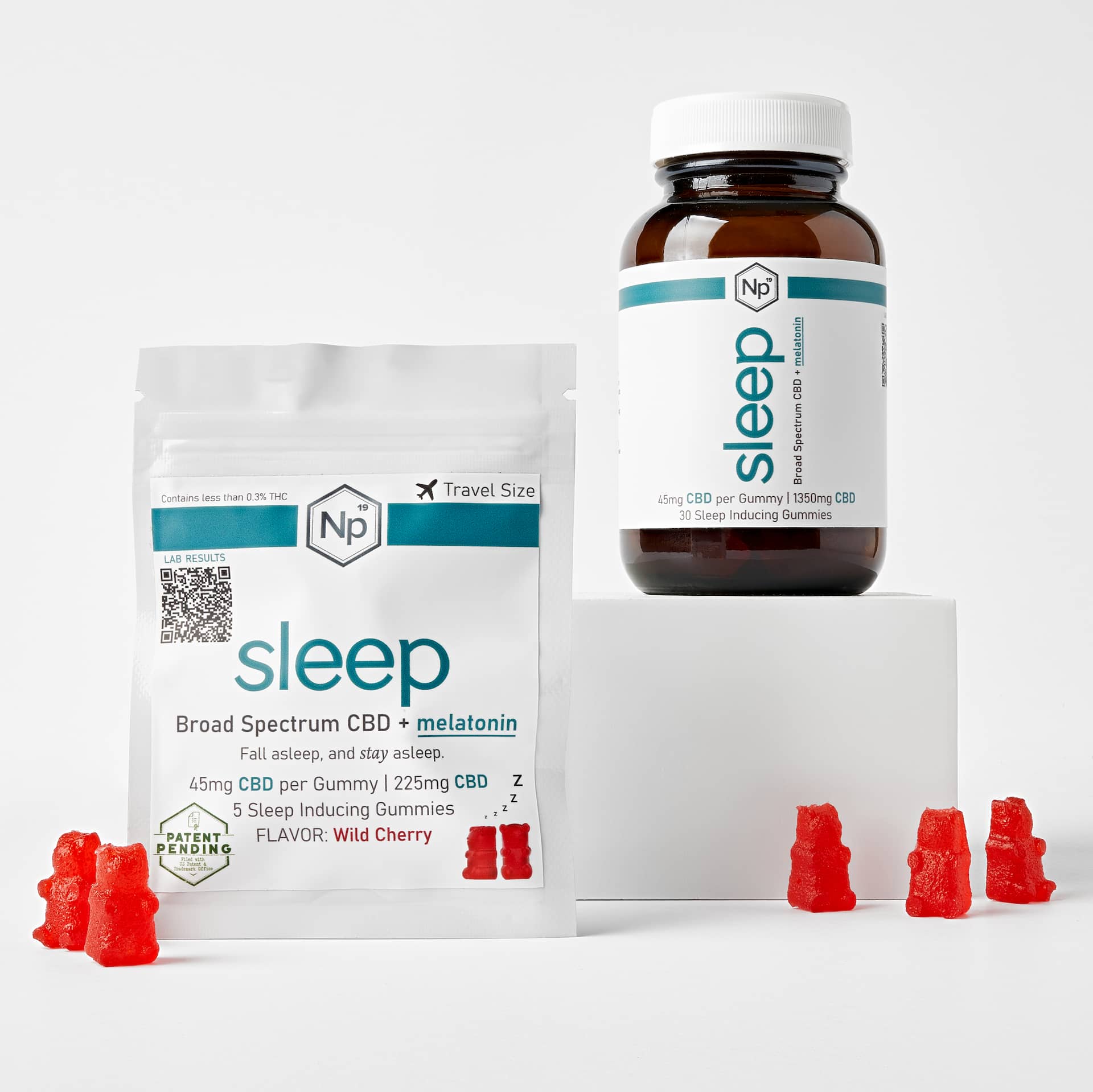 Their sleep gummies are similar to ours, but they have almost double the amount of melatonin which makes me a bit skeptical. Is it the melatonin that is helping you sleep, or the CBD? For context, the New Phase Blends CBD and melatonin sleep gummies have 45mg of CBD and 3mg of melatonin per gummy.
Hemp Bombs CBD Topicals
Hemp Bombs offers a wide range of topical products from CBD Pain Freeze Rubs, Pain Rub and Sleep Patches that help relieve chronic pain and soreness to CBD lip balms, lotions, tattoo ointments, etc.
Out of these, the one that really stands out for us is the Hemp Bombs Pain Freeze Rubs. When applying this topical CBD on the spot of the discomfort, your skin will absorb the highly effective properties of the CBD, helping in reducing joint pains and muscle soreness.
Hemp Bombs CBD Edibles
There's nothing much to say about the CBD edibles other than that they are amazing. Hemp Bombs offers a wide range of edible products to choose from. It includes products like CBD max chill and CBD lollipops that come in a variety of different flavors like pink lemonade, watermelon, green apple, etc.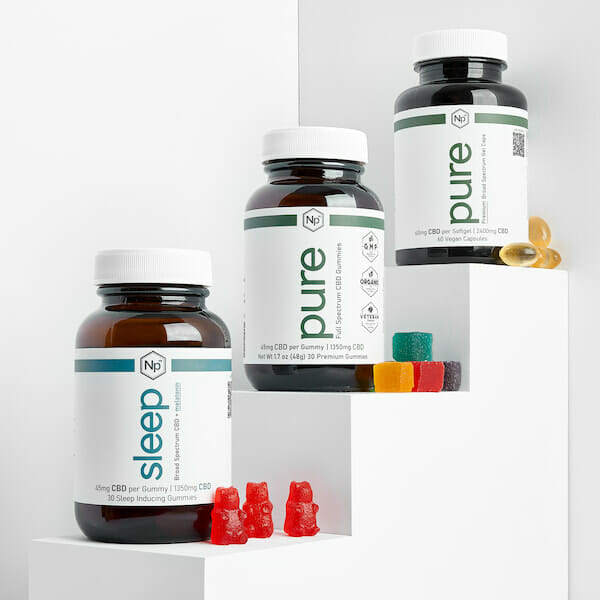 Want to get the amazing wellness benefits of CBD but can't stand the awful taste? These edibles from Hemp Bombs are exactly for you.
Hemp Bombs CBD Oil
Made from ingredients like Grapeseed Oil and MCT Oil, Hemp Bombs CBD oil also comes with a wide range of options in doses and flavors. Their THC free CBD products are surprisingly good.
Related: CBD Oil on Amazon
The premium CBD oils that Hemp Bombs offer come in doses ranging from 125mg all the way to 5000mg per 60ml bottle. However, doses at the higher end of the spectrum are not suitable for most people.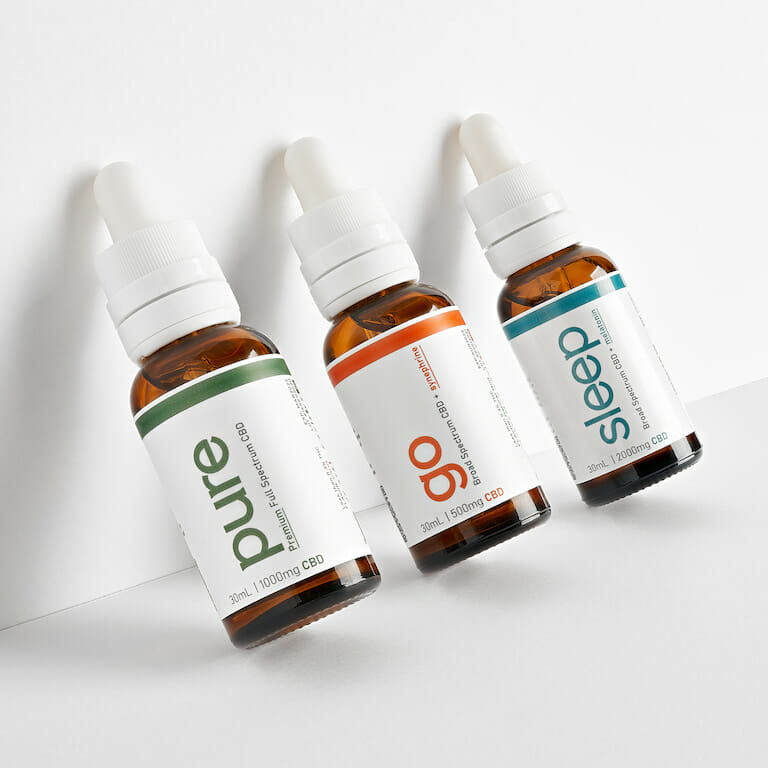 You could probably get away with buying this strength to save money more than anything. For example, if you buy this but only take a normal serving of about 30-50mg of CBD, you'll end up saving money in the long run.
Related article: Broad Spectrum and Full Spectrum CBD Explained
Other than that, these CBD oils come in four different flavors – natural hemp, chocolate mint, acai berry, orange creamsicle, peppermint and watermelon. There is also a flavorless. Keep in mind that taking CBD without flavor might be gross.
Hemp Bombs CBD Vape Juices
After CBD gummies, CBD vape juice, also known as CBD vape oil, is probably the second most popular Hemp Bombs product. Their formulation contains a 75/25 VG/PG split and a combination of propylene glycol and vegetable glycerin.
Related: CBD Vape Pens for Anxiety
Hemp Bombs offers three delicious flavors of CBD vape juices – Blueberry, Mango and Watermelon. And the doses range from 150mg to 750mg, depending on how much you want and are comfortable with.
As you know, New Phase Blends chooses to sell no vape or smoke products due to their potential health concerns. Smoking can cause a serious medical condition. Many medical associations are against vaping and smoking.
Where to Buy Hemp Bombs Products?
Like anything else these days, you can buy Hemp Bombs products from online as well as offline stores.
For online stores, the best place to buy is from their official website. You won't find them on Amazon or any other online store. If you do, they are probably not safe to buy from. Avoid purchasing from untrusted sources.
Untrusted sources can contain things like heavy metals, and likely don't use high quality industrial hemp. Current good manufacturing processes are also not normally followed by shady CBD companies.
Check This Out: Charlotte's Web Review
As for offline stores, there are two options:
Convenience & Wellness Stores
Here, you'll probably find all kinds of products that Hemp Bombs sells, whether it's CBD gummies, topicals, oils or whatever. The best part is that these stores have staff and attendants that are usually very knowledgeable about the products and can point you in the right direction based on what you need at the moment.
Smoking Shops
You might not find a huge range of CBD products in a smoking shop. If you ever need CBD vape oils or CBD e-liquids, smoking shops are the go-to place to go.
Also check out: Nuleaf Naturals CBD Review | CBDFx Melatonin Gummies
Final Say on Hemp Bombs
If you're someone who is looking for a wide range of CBD spectrums (ie: broad spectrum or full spectrum), then Hemp Bombs CBD is not going to cut it for you. They only use CBD isolate it appears, which most people don't want.
The good news is, if you're a smoker, they offer a lot of things that you might find interesting. Give them a try if you're interested in vaping or smoking CBD.

Every product from Hemp Bombs comes with a QR code that lets you check independent third-party lab results, which is really cool.
All-in-all, Hemp Bombs is a decent choice for someone just getting started in their CBD journey that wants to get into vaping.
If you're looking for a more premium CBD product that doesn't include smoking, stick with New Phase Blends.