Not all CBD brands are created equal, and when it comes to CBD oil tinctures, since price and quality can vary greatly. In this article, we're reviewing the CBD company CBDfx. With so many CBD products on the market, you should know who you're buying from before consuming CBD. So for informational purposes and your peace of mind.

Is CBDfx Trustworthy?
When it comes to buying CBD, reputation, quality, and price are essential factors. Founded in 2014, CBDfx has an A rating on the Better Busines Bureau and has many positive reviews.
Unlike some companies, CBDfx has not received any warning letters from the FDA. These letters are issued to companies who misrepresent their products or claim they have unsubstantiated health benefits.
The Reputation of CBDfx CBD Products
A lot of things go into the reputation of a brand. Let's go ahead and discuss a few of these things, and see how CBDfx stands up to the reputation test.
Quality and Transparency
CBDfx has remained relatively open in regards to the processing of its products. CBDfx has claimed that its products are made from organic hemp and use no artificial ingredients.
Here at New Phase Blends, we're always transparent about our practices and processes and only use organic ingredients, but let's explore the way CBDfx makes its CBD tincture products.
Sourcing and Manufacturing for the CBDfx CBD Oil Tincture.
The CBDfx website claims their hemp is organically grown, is non-GMO, and free of pesticides. Unlike New Phase Blends which clearly states its products use certified organic farming practices, CBDfx doesn't appear to be certified organic by the U.S. Department of Agriculture.
CBDfx may follow organic farming processes even if their products aren't officially licensed.
CBDfx also claims that its CBD oil tincture is produced in facilities that meet the requirements of good manufacturing practices (CGMPs) Trusted Source. CGMPs are regulations that determine how certain products are made by CBD companies and come with strict Food and Drug Administration guidelines. New Phase Blends also follows this strict guideline.
The statements made on the CBDfx site do not list the names of the facilities they use.
CBD Extraction
CBDfx and New Phase Blends use a carbon dioxide (CO2 extraction) extraction process to extract CBD from the raw hemp plant material. This type of extraction may result in a CBD product with fewer aromatic terpenes (a natural component of hemp).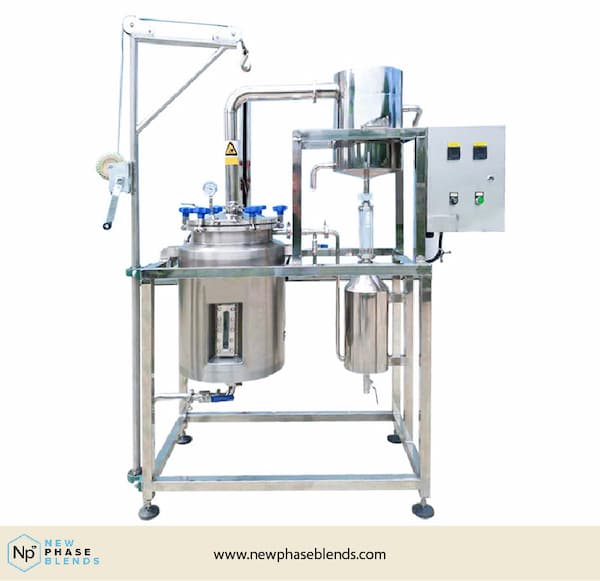 However, CO2 extraction has been reported as a "cleaner" way to process hemp since it doesn't involve a solvent-based extraction or the use of harmful chemicals, which may leave a chemical residue behind in the final product.
Third Party Lab Testing
Testing for CBDfxt is done by CC Testing Labs, which is an ISO-accredited lab. You can access the certificates of analysis (COAs) by scanning the QR code on the product or visiting their website.
New Phase Blends uses third-party lab-tested results on all of their products, and they offer a QR code to the certificate of analysis. Always check to make sure your CBD product is third-party lab-tested.
With some batches of certain CBDfx products, there is more than a 10 % difference between the amount of CBD promised and the amount found on the label. However, most other products are relatively close to the CBD advertised.
Do CBD Oil Tinctures Do Anything?
Many CBD users claim that CBD drops can help with several ailments, from providing stress relief as the ultimate relaxation cannabinoid to easing chronic pain. However, medically reviewed studies are still in their infancy to back those claims.
Some medically reviewed studies indicate that there may be a potential health benefit to taking CBD for stress relief and anxiety disorders. It is always recommended that you talk to your doctor before taking any new supplement.
Which is Better CBD Gummies or Tinctures?
Like New Phase Blends, CBDfx offers gummies, tinctures, capsules, skincare, and more. Which product is better for you depends mainly on personal preference. Some prefer gummies because of their ease of use. At the same time, others prefer tinctures for the fast-acting effects of CBD.
Another factor is taste. Both gummies and tinctures can be flavored, but a tincture will always have an earthy taste due to the content of the hemp. New Phase Blends and CBDfx both offer a wide variety of products, making it easier to choose between a gummy, or a tincture or, any other product.
The final choice will be based on what is suitable for you.
What Exactly is CBD, and How Does it Work?
CBD is the short form for cannabidiol, a compound found in the cannabis Sativa plant. The cannabis plant family contains both hemp and marijuana plants. However, there is a significant difference between hemp and marijuana.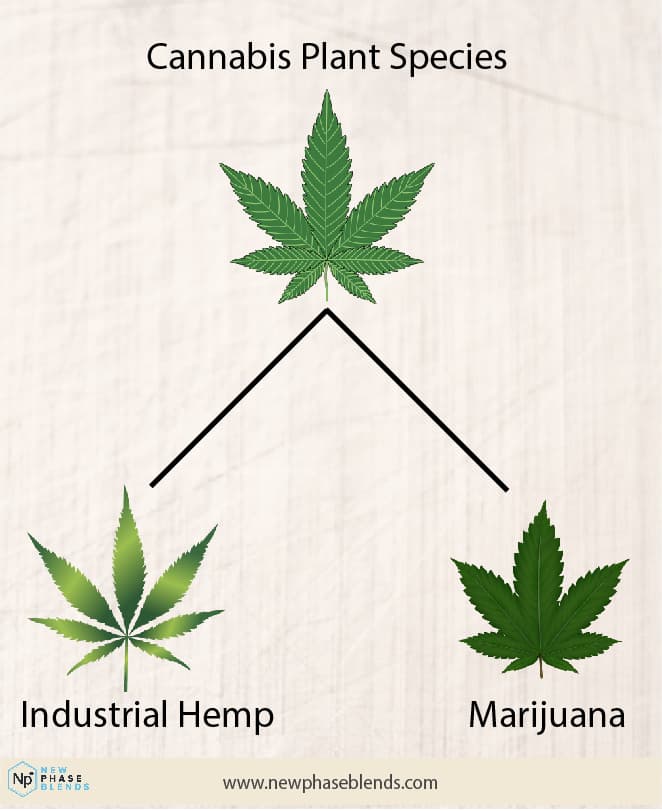 Hemp and marijuana have different amounts of THC (the cannabinoid more commonly known for the "high feeling"). Legal CBD products can only contain trace amounts of THC up to a maximum of 0.3%. At the same time, marijuana may have much more THC.
How to Use CBD Oil Tinctures
Using the CBDfx tincture is relatively easy to do! Dosage may vary slightly because of the use of the eyedropper, but if it's your first time using a tincture, start with a lower dose and work your way up to a higher amount.
To take a tincture, place the dose under your tongue. If you do not like the earthy taste, you can add drops to your food or beverage. While CBD pills are already measured out in capsule form, they can be taken discreetly pretty much anywhere.
Tinctures, on the other hand, are not as discreet.
Pros and Cons of CBDfx CBD Oil
Looking to add some CBD drops like the CBD CBG oil wellness tincture into your daily routine? New Phase Blends and CBDfx offer a consistent, high-quality CBD experience in their tinctures. The choices are many, from pure CBD oil to a tincture that uses MCT oil as a carrier oil to flavored oils.
But does CBDfx deliver on its promise of giving you a good CBD experience with your tincture?
Claiming to increase their effectiveness, CBDfx has infused its CBD tinctures with antioxidants, like curcumin and coenzyme Q10, using CBG. CBG (or Cannabigerol) is a cannabinoid found in the cannabis plant. It's often nicknamed the mother of all cannabinoids because of its energizing qualities.
On the other cannabinoid side, they make products using the relaxation cannabinoid CBN.
Pros
CBD Oil Tinctures are labeled as 100% vegan.
The tinctures are labeled as being made with non-GMO, CO2-extracted hemp oil.
The oil is combined with MCT oil. The coconut-derived MCT oil is meant to improve absorption.
CBDfx has member exclusive offers. New arrivals can get extra savings on their order.
CBDfx has broad-spectrum CBD and full-spectrum CBD.
Along with broad-spectrum CBD and full-spectrum CBD, other cannabinoids like CBN make CBD CBN oil products.
CBDfx claims its products are certified organic.
Cons
CBDfx tinctures do not contain any artificial flavors. The earthy and grassy flavor might not appeal to everyone.
CBDfx carries a full-spectrum CBD oil. Even though the THC level is 0.3% or less in CBDfx's full-spectrum products won't show up on a drug test, many are hesitant to take the product regardless.
Some of the products have been mislabeled as being vegan.
As a CBD brand CBDfx falls short on listing information about themselves. However, their customer service is easy to reach.
Whether you are taking CBDfx products or New Phase Blends products to achieve a healthier lifestyle, talk to a medical professional first.
CBD oil products may have severe side effects when taken with prescription medications. All products should be medically reviewed before taking with any health conditions.
CBDfx Product Range and Pricing
Since CBDfx's launch in 2014, they maintained a modest to average pricing for their product line comparable to many other CBD brands like New Phase Blends.
Their prices range from around $30 to well above $200. Their product lines include:
Tinctures
Gummies
Capsules
Topicals
CBDfx's pricing falls between being affordable to average and comparable to other CBD brands like New Phase Blends. CBDfx also has customer assistance programs, and first-time buyers receive exclusive offers from their CBD purchases.
CBDfx Customer Service
CBDfx has a positive rating on its website and receives excellent reviews on everything from quality to fast shipping. Aside from not having much information about their company, CBDfx customer service is easy to reach.
There isn't much information regarding shipping on their site. So, speaking to a customer support person will absolutely help.
The Takeaway on CBDfx
Like New Phase Blends, CBDfx uses organic hemp to make its tinctures, gummies, and other products. CBDfx has maintained a good reputation since its beginnings in 2014 and has kept its pricing reasonably reasonable, and offered discounts for first-time buyers.

While we are (obviously) partial to New Phase Blends, sometimes it's good for people to experiment with other products from other providers. Sometimes it helps reinforce the fact that our stuff is really that great, and you can avoid the "grass is greener" syndrome.
Also check out: Nuleaf Naturals CBD Review