With the rising popularity of CBD over recent years, another cannabis compound is starting to gain attention – CBG. Both CBD (cannabidiol) and CBG (cannabigerol) are non-psychoactive cannabinoids derived from the cannabis plant. While research on CBG is still in early stages, it is showing promising therapeutic potential similar to CBD. But there are also key differences between these two cannabinoids in terms of their origins, effects, uses, and more.
This article provides an in-depth comparison of CBD vs CBG – their differences, similarities, benefits, and how they may work in conjunction. We'll also answer some frequently asked questions about incorporating CBD and CBG into your wellness routine. With more research emerging on the entourage effect of cannabis compounds, understanding the nuances of CBD vs CBG can help you make informed decisions about these trending supplements.
*All information on this page is intended for educational purposes only. The FDA has not approved any claims on this page. These statements are not intended to diagnose, treat, or cure any diseases or illnesses. Seek advice from your primary care provider if you have further questions about how your body may benefit from CBG or CBD.
What is CBG?
Cannabigerol (CBG) is considered the "mother" cannabinoid because other cannabinoids like CBD and THC actually stem from CBG. Like CBD, CBG is non-psychoactive and interacts with the endocannabinoid system.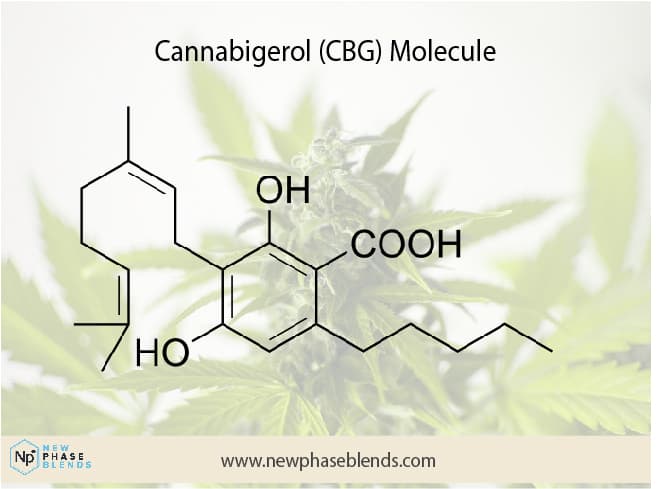 While research is still in early stages, CBG shows promise for treating conditions like inflammatory bowel disease, Huntington's disease, cancer and more. CBG is found in very low levels in most cannabis strains. But new cultivation techniques are helping make CBG more accessible.
What is CBD?
Cannabidiol (CBD) is one of over 100 cannabinoids found in the cannabis plant. Unlike tetrahydrocannabinol (THC), the cannabinoid that causes a high, CBD is non-intoxicating. CBD interacts with the body's endocannabinoid system, which regulates various processes like pain, memory, mood and immunity.
CBD is most commonly used to treat anxiety, insomnia, chronic pain and inflammation. It's available in various forms like oils, edibles, topicals and more. CBD derived from hemp containing less than 0.3% THC is legal at the federal level.
Similarities of CBD vs CBG
Perhaps the most significant similarity between CBD vs CBG is the fact that CBG is non-intoxicating. You see, the medical field prefers non-intoxicating and non-psychoactive substances. They are much less susceptible to abuse.
While THC may offer similar therapeutic benefits, it's main drawback is the fact that it is highly psycho-active. For this reason, it is heavily controlled all across the world. Only a few states have legalized THC for recreational use.
Other cannabinoids, like CBD, are federally legal within the United States thanks to the Farm Bill of 2018. This bill made hemp and hemp-based products legal, as long as they contain less than 0.3% THC content.
Both CBD and CBG may treat various issues despite some potential pharmacological overlap.
These cannabinoids may affect the mind in a way that results in the reduction of anxiety and depression while increasing mental clarity.
Also, CBG and CBD both activate the CB1 receptors, but in different ways.
CBD vs CBG: Key Differences
Lets go over some of the key differences between these two cannabinoids found in the cannabis plant. Sure, they are similar, but they are also quite different.
Origins
CBD is typically derived from hemp plants.
CBG comes from marijuana plants.
Effects on Endocannabinoid Receptors
CBD has low affinity for CB1 and CB2 receptors, causing more indirect effects.
CBG has higher affinity for CB1 and CB2 receptors, resulting in more directed therapeutic effects.
Benefits and Uses
CBD is commonly used for anxiety, pain, inflammation and more.
CBG is being studied for IBD, neurodegenerative diseases, bladder dysfunction and more niche uses.
Legality of CBD and CBG
Hemp-derived CBD containing under 0.3% THC is legal federally.
Marijuana-derived CBG may fall under local cannabis laws and regulations.
Prevalence in Hemp
CBD is more abundant and makes up a significant share of a hemp plant's makeup.
CBG is rarer, found in less than 1% of most cannabis strains.
Summary – Comparison of CBG and CBD
CBD and CBG share similarities as non-intoxicating cannabinoids that interact with the endocannabinoid system, but they also have distinct differences. While CBD is derived from hemp plants, CBG comes from marijuana plants.
CBG has higher affinity for endocannabinoid receptors, leading to more targeted effects, whereas CBD has more indirect effects. CBD is more commonly used for general wellness concerns like anxiety and chronic pain. CBG is being studied for niche uses like IBD, neurodegenerative diseases, and bladder dysfunction.
CBD is more abundant and accessible currently, but new cultivation techniques are increasing the availability of the rarer CBG. Both cannabinoids appear safe and potentially more effective when used together.
In summary, CBD and CBG offer unique therapeutic benefits that may complement each other. More research is shining light on these intriguing cannabinoids and their applications for health and wellness.