Have you been wondering what the hype is all about surrounding CBD tea? Does it really benefit you? Is it a legitimate form of CBD? Or is it another gimmick? We have a complete guide to help you learn all about CBD tea. It includes what it is, how you can make it, the benefits and drawbacks of consuming CBD tea, and whether it actually works – or not.
What is CBD? What Does it Stand For?
CBD stands for cannabidiol. Cannabidiol is a plant chemical that is found in the cannabis plant family. These plant chemicals are known as cannabinoids, and there are well over 100 in cannabis.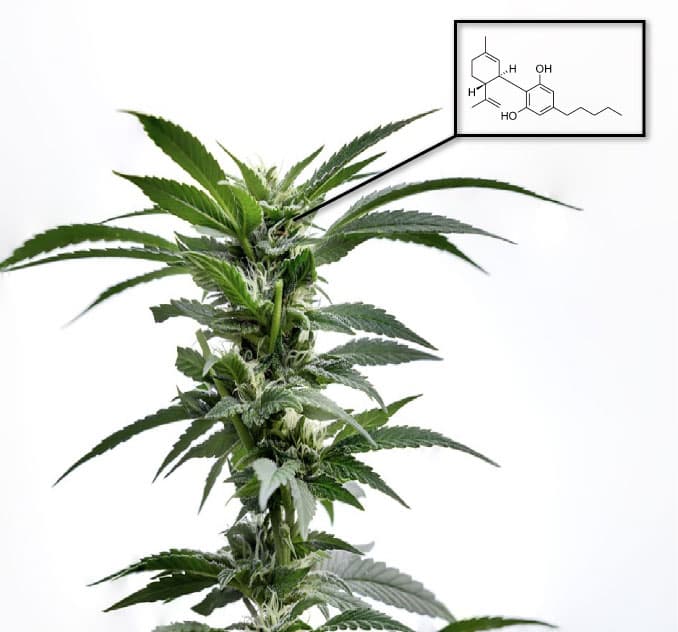 The Farm Bill of 2018 legalized all cannabinoids, except for THC (which you've probably heard of). THC can cause you to get high, so it remains a controlled substance. Since CBD cannot get you high, it is considered legal on a federal level.
What Is CBD Tea?
As you would expect, CBD tea is just like any type of tea, but with some added CBD. To clarify, the CBD that is included within CBD tea is found in hemp plants.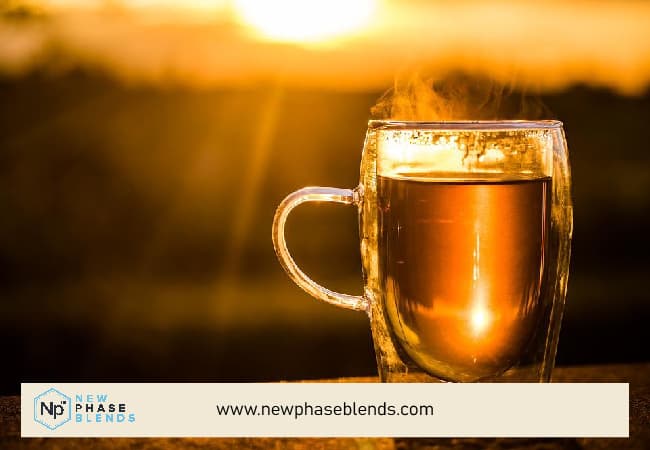 Hemp-derived CBD is different from marijuana-derived CBD in one major way: THC content. Hemp products have little to no THC, so you cannot get high. Marijuana-derived products have lots of THC, so you will definitely get high.
Related read: Marijuana vs Hemp
THC stands for Tetrahydrocannabinol, and it is the psychoactive element that produces the 'high' you get from smoking marijuana. In the States where marijuana is legal, you will be able to purchase CBD tea with THC in it as well – if that's up your alley.
What Are The Different Types Of CBD Tea?
Similar to normal tea, you will also be able to buy a vast amount of different types of CBD tea. From differing flavors, strengths, and also different spectrums, there is an endless amount of tea that you will be able to try.
What Are The Benefits Of CBD Tea?
Now that you understand what CBD tea is, you may be wondering why you should try it in the first place? What are the benefits of CBD tea? Well, there is actually quite an extensive list, including:
Reducing pain
If you commonly struggle with painful headaches or general aches and pains, then CBD tea may be the perfect solution to ease your pain.
Related interests: CBD Gummies for Pain
There are actually even studies into the benefits of CBD tea, and how it helps people that suffer from arthritis, and how it works to alleviate pain. The full review of these findings can be found here.

Promoting gut health
Similar to other teas that are generally available, CBD tea can help those with an irritated gut or upset stomach. By consuming CBD tea, you are matching the inflammation reduction benefits whilst also still allowing yourself the necessary hydration needed when you are suffering from poor gut health.

CBD and Stress Reduction
CBD and stress reduction go hand in hand. But teaming up CBD, with a warm beverage that is already associated with people's de-stressing rituals, it is an absolute winner.

CBD Tea May Help With Sleep
If you are either struggling to fall asleep at night or have poor sleeping patterns, then you may find a CBD useful for sleep improvement.
We already know that consuming a warm beverage, perhaps a hot chocolate or a cup of chamomile tea before bed can help you relax. But did you know that CBD tea has the same effect? The calming aroma's and stress relieving properties of CBD tea will send you off into a peaceful night's sleep.

Effects on Moods and Anxiety
Perhaps, one of the most important qualities of CBD, is its effects on those that suffer from mood disorders. There have been many studies and reviews on CBD and its effects on those with mental health issues, including a study which discusses the benefits that CBD can have on those that are suffering with illnesses such as anxiety or schizophrenia.
How Do You Make CBD Tea?
There are a couple of different ways in which you will be able to make CBD tea to your liking.
Purchase CBD Tea Bags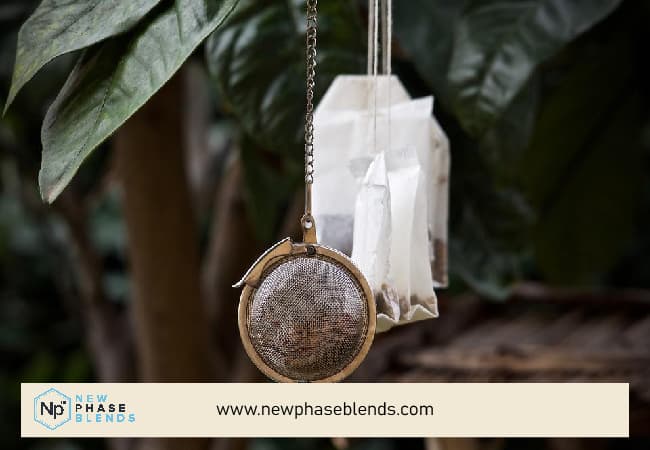 Like any other tea, you will be able to purchase CBD tea that has been pre-portion and measured in little tea bags. To consume, all you need to do is boil some hot water, add your CBD tea bag into a cup, and then either serve it with just the water or add milk or cream to your preference.
There are many different types of tea bags. Just choose your favorite types, there is no big difference.
Add CBD Oil To Your Favorite Tea
While we have not really discussed the benefits of tea in general, we all know that there are specific health benefits related to certain teas. Whether that is the promotion of better sleep with chamomile tea, or the anti-oxidant properties in green tea. If you have a favorite tea flavor already, or are already seeing a benefit from drinking a specific type of tea and do not wish to change.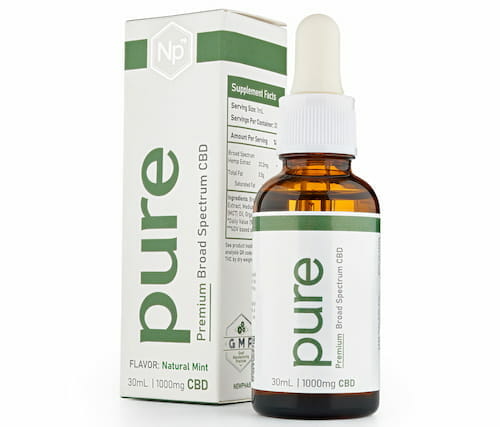 Enjoy 15% off your order of 'pure' CBD drops by entering coupon code pure15 at checkout!
Then, all you need to do is add some CBD oil to your favorite tea! You will be able to receive the benefit of the tea you are already consuming, as well as the added benefit from the pure CBD oil.
Are There Any Side Effects Involved In Consuming CBD Tea?
With anything that you are looking to add to your diet or lifestyle, there are always some precautions that you should be aware of beforehand. With CBD, there seems to be little to no side effects, and it is considered very safe for use.
Some CBD tea may not be suitable if you are operating machinery or driving – While CBD tea that does not contain THC will not cause you to become 'high', the sleepiness that some forms of CBD can induce may result in lapses in concentration or it may reduce your reaction time. This includes mainly CBD and melatonin items. Check out this article on driving while on CBD for more information.

Potential risk while pregnant – You should be aware that there has been insufficient evidence on the effects of CBD (and therefore CBD tea) on those that are either pregnant or that are breastfeeding their baby.

Hidden long-term effects – At this time, there has been insufficient evidence in the long-term effects of both CBD and CBD tea.
Is There THC in This Form of Tea?
There may be. Depending on the spectrum of CBD you buy, it can contain up to 0.3% THC content.
Full spectrum CBD can legally have up to 0.3% THC in it. Broad spectrum CBD oil will have near 0.0% THC. Regardless of which one you choose, there will not be enough THC in these to get you high.
Does CBD Tea Actually Work?
Depending on your reasons behind adding CBD tea to your diet, then the answer may vary. If you are considering trying CBD tea to help aid with any of the issues that we have previously mentioned in the benefits section above, then CBD tea may be what you need.
The one major drawback with tea forms of cannabidiol is that you will not get very much CBD into your system. Most CBD teas only contain about 5-7 mg of CBD per tea bag, which really isn't much of anything.

If you have a more serious condition, consider using CBD gummies or CBD oils instead.
That concludes our guide to everything that you need to know about CBD tea! Whether you are looking for a solution for any aches and pains you may have, something that will aid you with getting a healthier sleeping pattern, or additional help with improving your mental health, CBD tea may be the solution that you have been looking for!