If you engage in exercises often, you're likely to suffer from muscle pain and soreness. Muscular soreness can also come from injuries, or simply tweaking a part of your body in the wrong direction too quickly. It's time to drop your typical muscle creams to relieve pain, and check out cannabidiol, or CBD. Taking CBD for muscle pain works differently and brings out great results.
Looking at the Source of Pain In Your Muscles
Also known as myalgia, muscle pain is a type of pain that typically arises due to injury or inflammatory conditions. It is usually localized, affecting just one muscle group, but it could also involve different muscle groups, spreading across your body – which isn't fun at all.
Discover: How to Use CBD Oil for Pain
If the problem gets very serious, it can result in a form of chronic pain. Chronic pain is a form of pain that never really goes away. This form of pain usually comes about after an injury occurred and wasn't properly treated. Until the injury is addressed, the pain will likely not go away.
Typical Causes of Muscle Pain
Pain in your muscles can be attributed to four major factors:
Post exercise inflammation
Tension and stress from overuse
Injury
Illness and/or disease
Enjoying your reading so far? Sign up to become part of the NPB community and receive a free eBook, 20% off your next order, and access to ton of educational information about cannabinoids like CBD and Delta 8. NPB hosts, arguably, the largest collection of cannabinoid info on the internet. There is no better place to learn than our educational databse.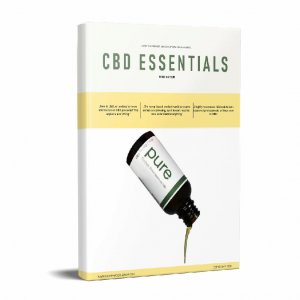 1. Post-exercise inflammation
Too much exercise can lead to muscle discomfort, which might go unnoticed for a day or two after an intense workout. The pain is believed to be a result of microscopic damage to muscle fibers involved in the exercise, and the aches are strong enough to interrupt your ability to function throughout the day.
When that happens, the body reacts to the intense stress and minute injuries as it would to an intruder, sending white blood cells to the affected area. You will still experience pain and discomfort, even though your body is recovering. It will eventually alleviate the pain on it's own, but using something like a CBD cream could help expedite this process.
2. Muscle tension and stress
Muscle aches may actually come from tension and stress. Have you ever been to the chiropractor and had them work on relaxing your shoulders and neck.
This is because the human body can "carry your stress" if not properly dealt with. It is the reason why you probably can't relax when you are tensed or having a stressful day. If you have been feeling pain without any traceable cause, it could be that your body is storing stress in your muscles.
Approved nonprescription CBD products can help relax muscles, due to their anti-inflammatory nature.
Exercising a lot can cause excess muscle tension, too. Exercises are usually quite draining on your muscles, demanding that they work harder than they do in everyday life. Small repetitive movements can quickly cause muscle soreness and pain. Examples of such changes could be playing tennis often, working on a keyboard, holding a tool, or working in an assembly line work.

3. Injury
Another major cause of pain is (obviously) injury.
Sometimes joint pain causes us to use our muscles in a way that we don't normally use them in an effort to compensate for the pain in a joint. This can also cause muscular issues. If you become injured, it is important to work on first fixing that injury. CBD (not even the best CBD creams) will not fix injuries, but it can help cope with pain and anxiety that some injuries bring on.
Taking CBD oil can bring on pain relieving effects that some people use post surgery, or while working on recovering from a bad injury.
4. Illness and Disease
Other times, muscle soreness is a symptom of underlying health problems, which will require a different focus of treatment. Examples of such illnesses include lupus, fibromyalgia, rheumatoid arthritis, magnesium deficiencies, etc.
Discover: CBD Arthritis Cream
Some people who struggle with arthritis pain report problems with their muscles, too. A great CBD oil or CBD cream could go a long way here, and likely take the edge off your pain.
The Best Topical CBD For Your Muscles
Soothe CBD balm comes in 3 different strengths, depending on the severity of your issues: 500 mg, 1000 mg, and 2000 mg of CBD per 1oz jar.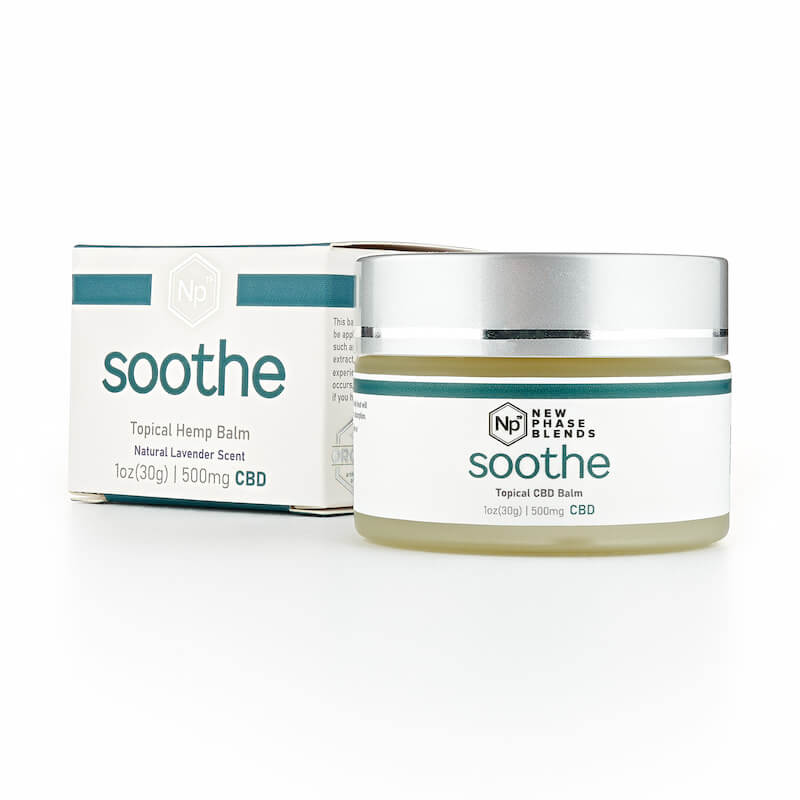 This balm is made with a true, full spectrum CBD extract that comes from the hemp plant. The anti-inflammatory properties are unmatched. User testimonials of soothe report feeling relief within minutes. They also report it lasts for hours.
This full spectrum CBD contains all of the cannabinoids within cannabis, so you can get the benefits from more than just CBD. Although there may be up to 0.3% THC in this product, it is such a small amount that you will not feel anything other than pain relief. You will not get high.
It doesn't have a strange hemp smell, either. This lavender scented topical CBD balm is so fragrant that you may find yourself using it – even if you don't have pain in your muscles. If you are looking for a CBD product to help with your muscular soreness, you've official found one of the best.
What is Cannabidiol (CBD)?
Full article: What is CBD?
CBD, or cannabidiol, is a natural compound that has been in the spotlight in recent years because of the range of medicinal benefits it offers. It is a type of cannabinoid found naturally in cannabis. 
Even though it comes from the cannabis plant, it is not psychoactive, meaning it doesn't create a 'high' effect or any form of intoxication. Both marijuana and hemp contain CBD, but the compound is usually extracted from the latter. 
Because it is found in abundance in the plant while its THC levels are deficient (less than 0.3 per cent). As a result, CBD derived from hemp is safe for use since the amount of THC, the psychoactive element, is very low.
How CBD for muscle Soreness works
Related: How Does CBD Work?
CBD can help ease your muscles by how it interacts with the endocannabinoid system. This bodily system contains several different cannabinoid receptors (the CB1 and CB2 receptors) that normally utilize endocannabinoids. However, CBD (and other cannabinoids) can indirectly affect these receptors.
The result from using CBD products are benefits like: pain relief, chronic pain management, anti-inflammatory effects, and a host of other benefits. Some people even use CBD as an effective anti-anxiety treatment.
The more we learn about cannabidiol (CBD), the more ways we learn in which this natural plant chemical can help us.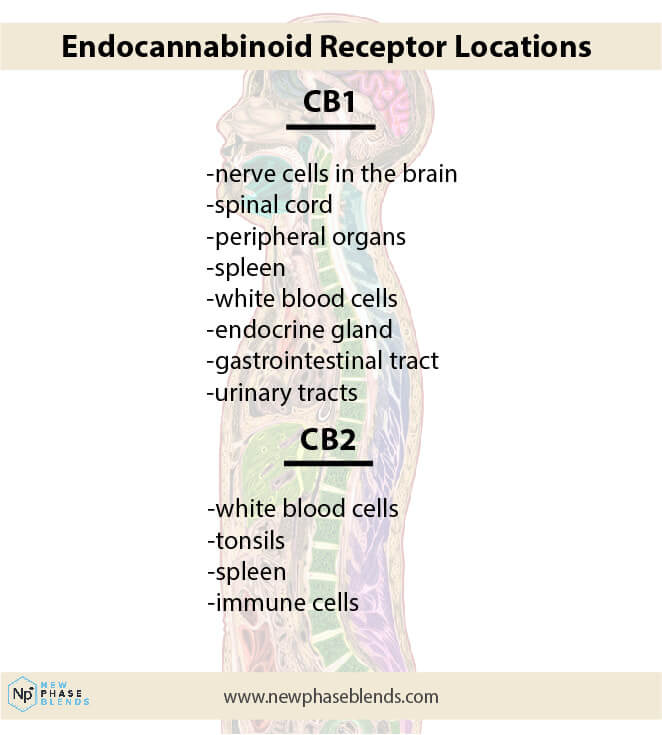 Blocks Pain Signals
Although several health benefits are associated with CBD, pain relief may top the charts. Your body is full of sensory nerves that transmit pain signals to the brain as a message that something is wrong. When you take CBD, it blocks the glutamate levels in the brain and spinal cord.
Discover: CBD Cream for Back Pain
That has an association with increased sensations and transmission of pain. In other words, it helps numb the pain, so you don't feel it while your body recovers. It also boosts the amounts of anandamide in your bloodstream. That is a neurotransmitter that has also been linked with pain regulation.
CBD Reduces Inflammation
Another mechanism through which CBD can treat pain is by decreasing inflammation. When the body thinks there's an intruder in the body, it releases chemicals known as cytokines to eliminate the irritants.
Related: Is CBD an Anti-Inflammatory?
You will continue to feel pain while this process lasts as the body tries to recover from the damage. CBD reduces the number of cytokines in the affected area, making it possible to experience pain relief too.
Relaxes Tight and Spasmodic Muscle Fibers
When we stress or injure our muscles, the other muscles indulge in overworked, and they sometimes contract involuntarily. This tightness can cause a lot of pain, but massaging the affected area(s) with topical CBD products can make the muscles relax for an incredible, soothing relief. 
The applicate of CBD creams can help muscle recovery where other muscle creams fail. CBD cream really helps to provide pain relief in this area. Try applying a dime sized amount of our soothe CBD balm over the area. You will be blown away.
Can You Rub CBD Oil On Your Skin?
Technically, you can rub CBD oil on your skin and use them as a topical CBD oil, rather than an oral CBD oil. I would advise against this, though. These CBD oils in tincture form are made specifically to be absorbed by the sublingual vein under your tongue – not the be absorbed by the skin (like CBD creams).
You may find relief by doing this, but it won't be as effective as something like topical CBD products. CBD oils are great, but stick to using them under your tongue.
Discover: 1,000 mg CBD Oil Tincture
Summary – Using CBD For Sore Muscles
According to numerous reports and testimonials across the CBD industry, the most common use of CBD is for pain relief. It only makes sense that since this is the case, CBD products ease sore muscles. Further, it combats pain without inducing any dependency or causing unwanted side effects.
A lot of pharmaceutical (and even over the counter) medications that help with pain definitely work, but they come with the risk of some pretty serious side effects. It's time to try a completely natural approach that has studies and testimonials to prove its' worth. I'm talking about CBD products.
CBD oils, in addition to a topical CBD product, is the most complete way to tackle certain health conditions. If you're looking for broad spectrum or full spectrum CBD products, I'd ask you to consider buying from New Phase Blends.
We're a veteran owned and operated CBD company that was founded to help provide pain and anxiety relief in the form of a natural, plant medicine, instead of using harsh pharmaceuticals. If you're looking to alleviate pain in your muscles, or any other part of your body, we have what you need to feel great again.
FDA Disclaimer: none of the statements on this webpage have been approved by the Food and Drug Administration. These statements have not been evaluated by the FDA. These products are not intended to diagnose, treat, cure, or prevent any disease or health conditions. Medical advice should be sought before starting any supplement. If you are pregnant or nursing consult with a doctor. Medical advice should be sought if you have any pre-existing medical conditions. If you take other prescription medications, a doctor's advice should be sought. Site void where prohibited.