First, and foremost, gout sucks. A good sign that you have Gout is a redness and swelling in your big toe area. While there are other symptoms that occur with Gout, this is a beginning sign that you may need to seek medical attention. Taking CBD for Gout is one form of treatment that has been shown to alleviate the pain.
What is Gout? Is there something that can alleviate the joint pain and inflammation as an alternative treatment to prescription medications?
Read on in this article to learn more about using CBD for Gout.
What is Gout?
Gout is a form of arthritis that occurs commonly in people of age 50 and older because of excessive uric acid in their bodies. It is common for Gout to occur in the big toe and is common among males. There is no known cure for Gout, but it can be managed with the help of frequent lab tests, imaging diagnosis and treatment from a medical professional.
Gout usually lasts for either days or weeks, depending on your lifestyle habits and what you do to help ease the inflammation.
Symptoms of Gout include: a sudden attack of foot pain in the joints, particularly around the big toe area. Other symptoms of Gout include: joint redness, warm joints, tender joints, swelling and destruction of the joints.
What is CBD? What Does it Stand For?
CBD stands for cannabidiol and is the second most prevalent of the active ingredients in cannabis.
Legal CBD comes from the hemp plant, which is a sister to the marijuana plant. CBD on its' own it does not cause a high. It is nothing like THC, which many people confuse with CBD in regards to the ability to get you high.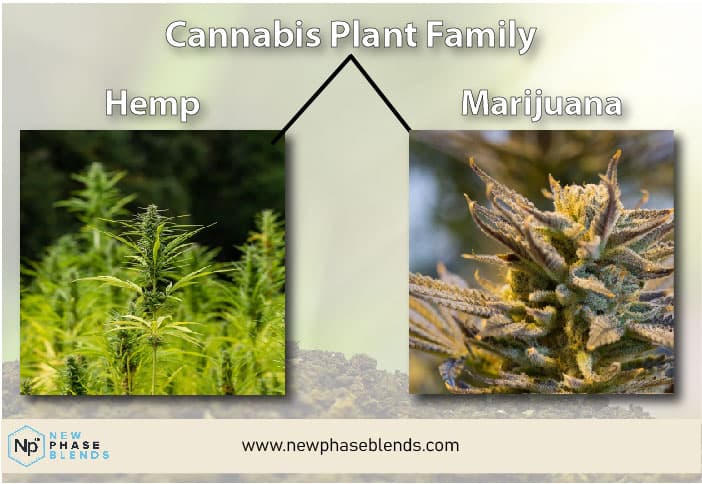 Imagine being able to get the well-known health benefits of medical marijuana, without getting high. This is why you should use CBD.
Using CBD For Gout
CBD is a very powerful anti-inflammatory that can not only help you fight Gout, but keep you from getting Gout.
CBD works with your endocannabinoid system to help reduce joint pain. What is that, you ask?
The Endocannabinoid System and Gout
The endocannabinoid system is a bodily system that is made up of a network of different receptors.
These receptors are called the CB1 and CB2 receptors, and they do different things when triggered. Some of the benefits you can get from the endocannabinoid system are pain relief, and anti-inflammatory effects.
Effects like this are what people will want when they experience gout. Using CBD can indirectly trigger the CB1 receptors, which can give us these effects.
Is CBD Good for Gout?
The short answer to this question is yes: CBD is good for managing Gout. Because of its analgesic, anti-inflammatory effects, people should really consider using CBD to help manage the discomfort that gout brings.
Gout can be crippling literally. Using CBD products can get beneficial cannabinoids directly into the bloodstream to help relieve pain. CBD is a great alternative treatment for Gout, compared to some of the medications that have severe side effects.
There are different types of CBD products that you might consider using, so let's go ahead and cover them now.
Best CBD Gummies For Gout
Taking CBD gummies is a great way to get the effects from CBD that you want to help out with your Gout symptoms. You simply eat one gummy (one serving) and wait for the effects to kick in. This normally happens in about 30mins to an hour, depending on the person.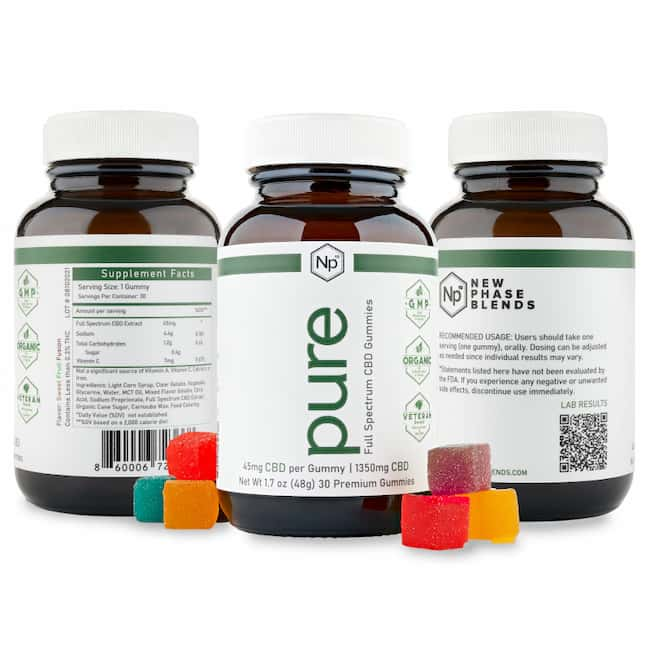 Enjoy 15% off your order of 'pure' CBD gummies by entering coupon code gummies15 at checkout!
We are a CBD superstore that can deliver you CBD gummies that can be used for relieving Gout inflammation and pain.
CBD Oil For Gout
CBD oil is an analgesic that helps to reduce the pain and swelling that comes with Gout. Because it is in liquid form, the oil gets into your body's bloodstream quickly, which means faster pain relief.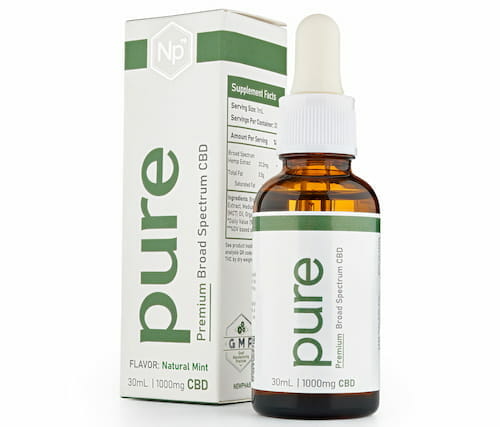 Enjoy 15% off your order of 'pure' CBD drops by entering coupon code pure15 at checkout!
While gummies are simple to take, they take longer to kick in that a CBD tincture, also known as simply 'CBD oil.' With the oil, you place the drops under your tongue and wait about 10 minutes for the effects to work.
There is a bit of measuring involved, but our droppers come marked at 1mL so you know exactly how much to draw out.
Topical CBD Balm
This type of CBD product is meant to be applied directly over the area with discomfort and pain.
Apply about a dime sized amount of balm over your foot/toes, and wait for it to penetrate your skin. It will offer localized pain relief and anti-inflammatory effects.
Enjoy 15% off your order of 'soothe' CBD balm by entering coupon code soothe15 at checkout!
Which CBD Oil is Best for Gout?
It is all up to you, and what you prefer. Take some time to figure out what you think will work best for you and your situation. There is no right or wrong answer here.
How Do You Take CBD for Gout?
It is best to follow the instructions on the label to guide you on how to take CBD for Gout. Different forms of CBD will be taken differently. Check out this video for more information on how to take CBD.
How Much of It Should I Use Daily?
It is best to read the label on the oil to make a decision about how much CBD to use. Experiencing pain and/or inflammation is miserable, so make sure you utilize the CBD correctly. A medical dispensary representative can help you read the instructions and help you determine the amount of product needed.
Additionally, you can call New Phase Blends and ask for guidance if you purchased anything from us.
How Much Does CBD for Gout Cost?
CBD can range in cost from 30 dollars to over 200 dollars. Many people wonder how something so tiny can cost so much. In truth, investing in CBD is an investment in your body and health.
Can you really put a price on alleviating pain and inflammation and feeling like normal again?
New Phase Blends balms start at 45.00, and products go up to $120. We offer very reasonably priced CBD products.
What Name Brand of CBD Should I Use?
It is best to purchase your CBD oil from a store that understands what is best for you once you begin your CBD regimen. New Phase Blends CBD products. are the best on the market for all of your CBD needs. We are the CBD store that is here to help you get started with all of your CBD product needs. https://www.newphaseblends.com/
Stats About CBD Oil Users
There are some interesting stats about using CBD around the world. Studies show that about 55 percent of CBD users are female. The global CBD market value could be as high as 16.32 billion dollars by the year 2026.
North America remains the region with the highest CBD usage, with one third of these people using the product for pain relief.
Conclusion
These are some need to know details about using CBD for Gout. Remember that this is a disorder that comes because of excessive uric acid in the body. This causes pain and inflammation.
Studies have shown that CBD is a great treatment for Gout because of its ability to work with the endocannabinoid system. Its' anti-inflammatory and analgesic ingredients work well to relieve the swelling, redness and pain in the joints of the body. Using CBD as a daily regimen will help the compound get into your joints and bloodstream of the body, which helps it to work quickly to relieve the pain that comes from inflamed joints.

Always speak with your personal physician to ensure that CBD items are the best treatment for your Gout. You will need to monitor your Gout, get diagnosed and treated immediately once you notice any symptoms. If your Gout lasts longer than weeks, then check in with your doctor to see if there is an underlying problem.
Gout is more common in people aged 50 years and older and occurs more commonly in men. There is no known cure for Gout, which means that this is a disorder that will be with you for life. Learning how to manage Gout with treatments like CBD oils will allow you to have a higher quality of life.