We all know how it feels when you hit a mid-day slump after pulling an all-nighter, some of us start reaching for an energy drink or double shot of espresso. That little pick me up might work for a few hours before your inevitable crash.
What if there was something else you could reach for that could support your system naturally and deliver fast and crash-free energy that can keep you going for hours. 
TL;DR – CBD energy drinks offer longer lasting energy without a crash. If you are one of the millions of people that are into energy enhancing products, consider at least trying them out.
Here is everything you need to know about how conventional energy drinks match up with a natural CBD energy drink and pure CBD Oil.
Before we dive straight into CBD energy drinks and using pure CBD for energy, we need to discuss traditional energy drinks and their impact on our health.
You might be surprised… 
What Are Energy Drinks?
Energy drinks are potent concoctions sold in most stores. People have begun consuming them regularly, even when they aren't tired or strung out. Store-bought energy drinks are popular for many reasons; they can help you stay alert and full of energy.
They are often made with a list of hard to pronounce ingredients such as:
Caffeine
Ginkgo Biloba
Asian Ginseng root powder
Taurine
Guarana
Citric acid 
Along with a host of other ingredients. They are high in sugars, artificial sweeteners, and artificial flavors. 
Energy drinks have taken the world by storm. They offer a burst of energy that comes with a price. There are rising concerns about how bad energy drinks are for your health and the increased risk of forming a serious medical condition. 
The Problem With Artificial Energy Drinks 
One of the main problems with energy drinks is the high impact doses of caffeine, sugar and other ingredients have on your health. The short-term energy is often followed by a longer-lasting crash, which often leads to needing another energy fix to pick you up again.
It becomes a vicious cycle that leaves you drained and can alter your moods for days at a time. 
Energy drinks have become problematic over the years because of the health issues that they present. The health risks range from mild to severe. The following are a few concerns you should consider before you crack open a can of fizzy energy drink: 
Anxiety 
Increased high-risk behavior 
Mood Swings – Aggression and irritability  
Heart palpitations 
Poor concentration levels
Increased risk of obesity 
Kidney damage 
Fatigue 
Stomach aches and cramping 
If you are a regular energy drink consumer and experience any of these side effects, it might be time to switch to something a little cleaner without the nasties. 
Are Energy Drinks Worth it? 
In short, no. They are not a sustainable source of energy. Indulging in an energy drink now and then might not significantly put your health at risk.
However, the low-energy jitters that can follow might not make it worth it. If you need a little boost regularly, it is vital to consider a more natural approach to support your body's functions and keep you alert. Long-term health is essential for everyone. 
Important to note: if you indulge in a daily energy drink or two, make sure that you also consume a healthy amount of water and speak to your doctor regularly to ensure that you are not compromising your health. 
What is the Alternative? 
If you find yourself a regular in-the-store fridge stocking up on energy in a can, consider switching to something a little easier on your body that can offer to heal along with other health benefits as well as that well-needed boost of energy.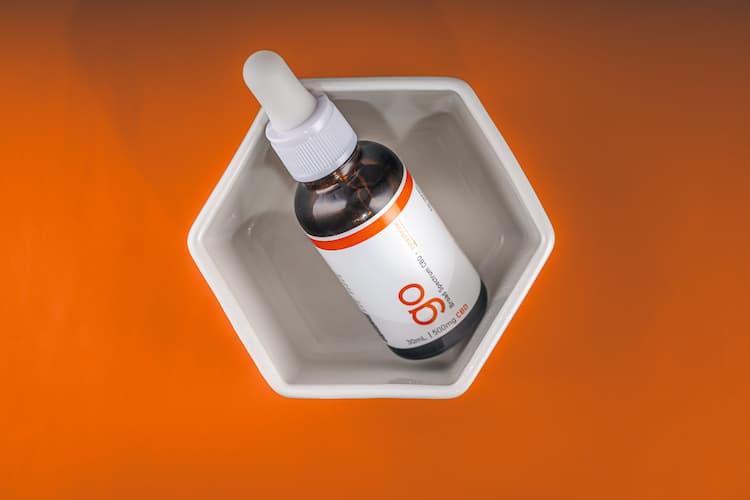 There are plenty of alternatives on the market, although some don't quite match up to the power of broad-spectrum CBD oil. 
There are several CBD energy drinks and products on the market; they do come with a few warnings. It is always best to consume CBD products in their pure and natural tincture form instead of an additive to a so-called cannabis energy drink.
Related article: Best Pre Workout for Runners
CBD energy tinctures often contain natural additions that boost your energy levels and keep you focused and alert. 
CBD Energy Tincture Vs. CBD Energy Drink Mix?
With many different options to choose from, At New Phase Blends, we recommend the purer, the better. Your energy supplement shouldn't make you burn out or spike your blood sugar levels or give you the jitters. 
Many CBD energy drink mix companies claim to be "healthy energy for the days that run long." Or they slap a "Natural" label to the front of the packaging while hiding a long list of nasty ingredients that can have a negative effect on your body.
The NPB CBD energy tincture has no funny and hard to pronounce ingredients; we make sure to list everything we use there. Right down to the organic flavoring. NPB is not a CBD energy drink mix; instead, the daily drops are used as a fast-acting supplement.
One small tincture is roughly 30 servings, which is much easier to carry around than 30 cans.
When choosing the right supplement, it is vital that you consider reading the product details and weighing up each product before you buy it. Before taking a supplemental dietary product containing many ingredients, especially if you take prescription medications, ask for your doctor's advice.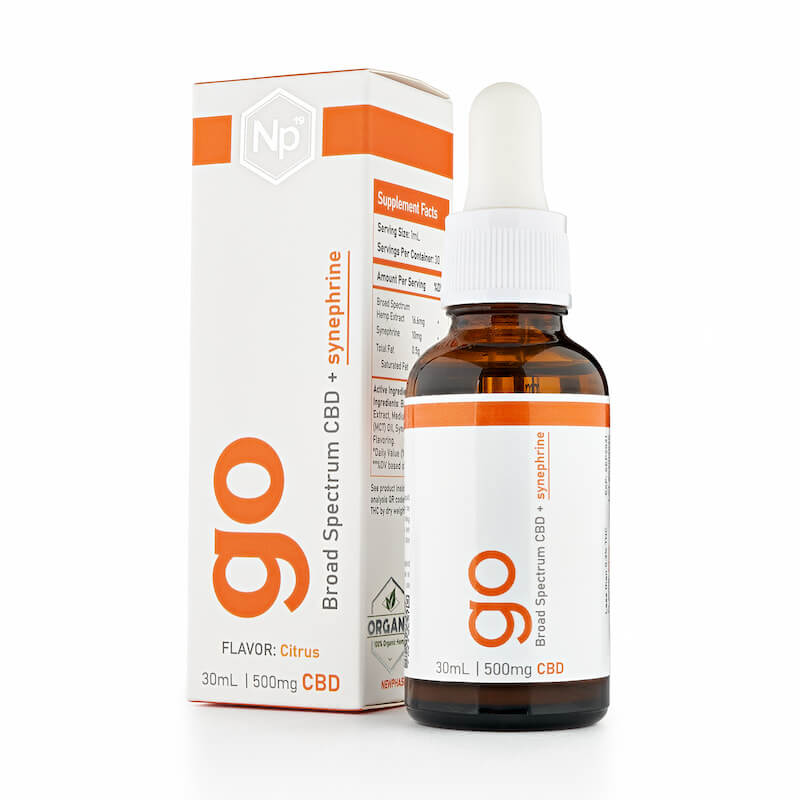 Caffeine can interact with medicines. Always go for a product that has pure and unadulterated ingredients that offer wholesome support. Look out for artificial ingredients on your CBD energy drinks packaging. 
The Truth CBD Energy Drink Companies 
Do CBD energy drink companies tell the truth about their products? Some of these companies offer quick and easy energy in a can without telling the whole truth. There is a difference between taking CBD and CBD diluted into drink mixes. 
Digestion:
Clean and Discreet CBD – CBD tinctures are often taken orally; you place 1Ml of the tincture directly under your tongue and allow it to absorb directly into your sublingual vein. This direct route to absorption cuts out the middle man – your gut – meaning you get fast results when you need it instead of waiting for your gut to absorb it and send it around to your body.

Using the Sublingual vein under your tongue means you can absorb all the good stuff instead of destroying it in the digestive tract. 
Diluted into a CBD energy drink – CBD energy drink companies do not want you to know about how these products are absorbed and digested. When you drink a CBD energy drink, it passes into your gut, enters the digestive tract, where your body breaks it down, and divides up the nutrients and properties. In the process, it destroys many of the most vital nutrients before dividing up the rest that gets used across your body for various purposes.

Meaning, for you to get the most out of the energy drink, you will need to consume a higher dosage of CBD and the added energy compounds such as caffeine and other ingredients such as ginseng, guarana, and ginkgo Biloba.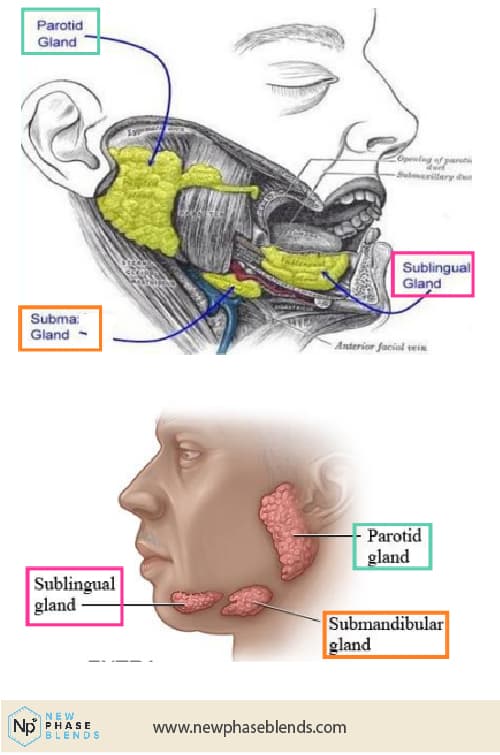 Ingredients:
Along with other usual suspects, CBD energy drink mixes contain several added ingredients to look out for, such as:
Caffeine – Caffeine for energy can be a double-edged sword. If you are prone to racing heart rates, the amount of caffeine in these CBD energy drink mixes can cause a few issues from time to time. It is important to remember that caffeine sensitivity can lead to an upset stomach, irritability, an initial rush of energy followed by an inevitable crash!
Sugar – Diabetics or anyone watching their sugar intake should note the amount of sugar in a can. 
Artificial ingredients – Some of these synthetic additives, preservatives, and sweeteners can impact the overall efficacy of the CBD. This means it might just be better to drink a cup of coffee after you have had a daily dose of PURE CBD or a CBD Go blend with synephrine in. 
Calories
Another caveat to popping open a CBD energy drink is the calorie count. If you are eating a calorie-restricted diet, you might need to double-check sugar and calorie counts on your energy drink before you indulge. (The New Phase Blends CBD for Energy tincture – won't impact your daily calorie diet – you only need 1Ml a day)
Related article: CBD for Weight Loss
Ditching the Can
You don't have a guaranteed result every time you drink an energy drink. Many CBD energy drinks are not adequately tested and vetted. This means you could end up with a less than desirable effect on your energy levels, and you might just be throwing your money down the drain. Many don't have an FDA approval stamp either.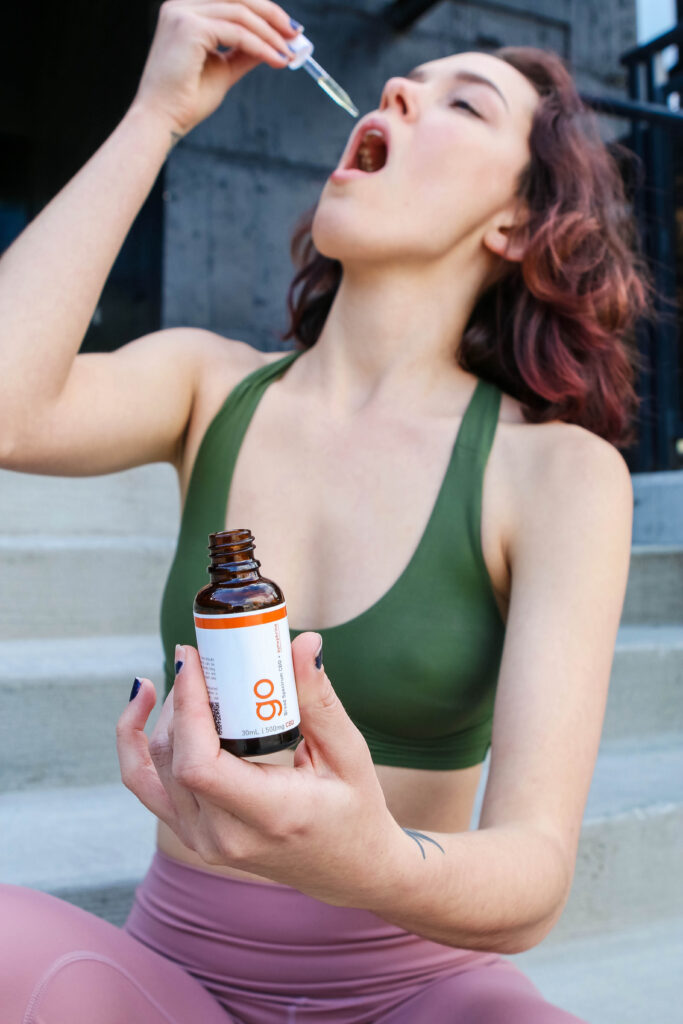 New Phase Blends tinctures are all third-party lab tested and come with a 30day money-back guarantee. If it doesn't work for you – let us know, we will gladly refund you your money.
You can't do that with a six-pack of energy drinks. Our FDA stamp of approval ensures that we are regularly tested and maintain a high standard of quality.
CBD for Energy – How it Works
Cannabidiol, or CBD for short, is well known for its health benefits. It can help boost your endocannabinoid system to function correctly on its own.
The endocannabinoid system is responsible for many processes within the body. Processes such as how you metabolize energy and how your brain learns or focuses depend on the functionality of this system.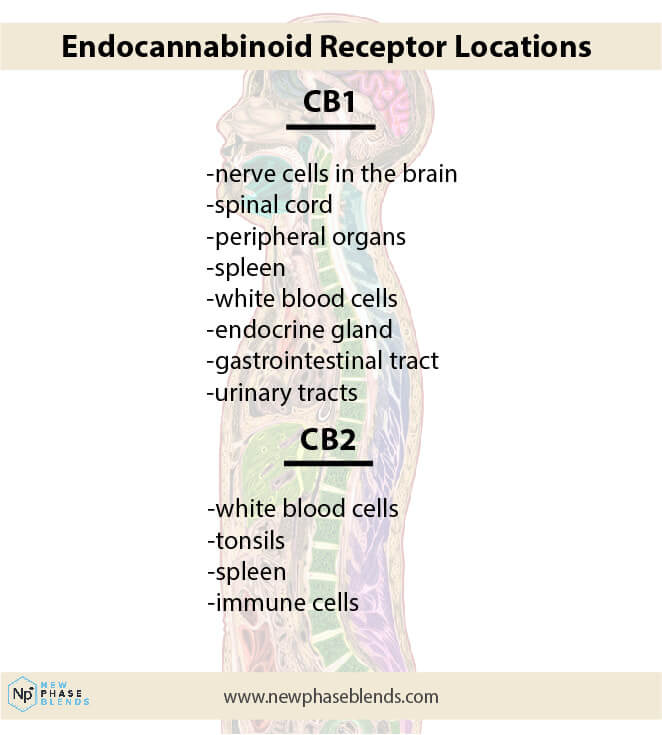 CBD stimulates this system and helps support your body throughout its functions. It is well known that when you are tired, you are more likely to suffer from feelings of frustration, irritability and an inability to concentrate, or an inability to function to your best ability.
Both broad spectrum and full-spectrum CBD products offer your body a way to reduce those feelings of being overwhelmed with fatigue. 
A daily dose of CBD oils can offer your body the support it needs to ensure that you get a rest-filled night of sleep. Stopping fatigue at its root cause is a lack of good quality sleep for most of us. 
How CBD Impacts Your Performance
CBD is well used within the athletic and sports worlds where top physical performance is essential. CBD, when taken correctly, will not lead to a positive drug test, which is why many high-performance athletes use it as part of their daily supplements when training or performing. 
Some of the most impressive effects CBD has on you can help you perform for longer and better as it can help you relieve anxiety before a big match.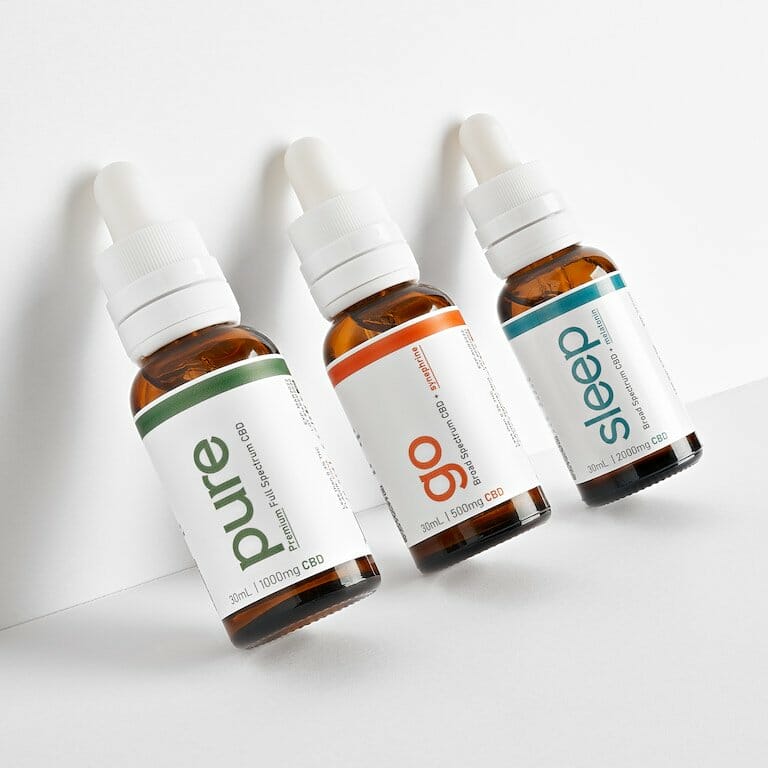 It can also offer you the tools you need to get into the zone and focus on what you need to. CBD has been proven to reduce sports-related inflammation and pain. 
If you are not an athlete yet still require focus and energy on a sluggish day, CBD can help you stay in the zone. Cannabidiol can help reduce brain fog and feelings of anxiety. Whether you need it for studies or an exam, broad-spectrum CBD can help you tap into a deep concentration state while feeling calm and relaxed. 
Athleticism and CBD for Back Pain
Are you an athletic individual who struggles with back pain? A staggering amount of Americans do, unfortunately.
Try using CBD for back pain in this energetic form. Some people report that using CBD can make them drowsy, but you will not experience this – at all, with go.
GO: CBD Energy Tincture
There is no beating it; some days are tough, there is no doubt about that. Fatigue can lead to poor decision-making, irritability, anxiety, inability to think, and frustration. Many will reach for something to help them get through the day.
At New Phase Blends, we recommend sticking to something natural and additive-free. A natural boost that supports your body and how it functions instead of adding more stress to it. 
Our specially formulated CBD Go Energy tincture is designed with your health in mind. While it isn't a peach-flavored energy drink you can gulp down on a hot day, it offers support where you need it most, in a fast and effective way without a sugar crash and a few heart palpitations to go with it. 
What is in GO? 
NPB Go contains three main ingredients:
Synephrine – this powerful natural compound is made from bitter oranges; each dose of CBD GO has 10mg of synephrine in it. The bitter orange extract offers physical stamina, better athletic performance and helps burn fat. This extract is also known for its cognitive function boost and its contribution to your brain health. Together with the CDB, these two compounds work together with an unparalleled synergy.
Broad-spectrum CBD oil – This zero THC CBD is a hemp-derived substance that has no psychoactive effects. 
MCT Oil – The carrier oil used in this potent tincture is MCT coconut oil. This powerful superfood oil is also known as brain fuel; it adds an extra energy boost to your day. MCT oil is also well known for its anti-inflammatory and appetite control properties. 
Aside from the three main ingredients, organic flavoring is the only thing you find in your tincture. Each ingredient found in your tincture is carefully selected for its properties and how well they work together. They are not watered down or added to substandard additives such as artificial flavor or dyes. 
How Much CBD is in GO? 
You've likely heard of people using products like CBD gummies for sleep, which might be why it is confusing to hear that CBD is used as an energy supplement. Studies have shown that that lower doses of CBD oils can have a stimulating effect. New Phase Blends GO has 16mg of pure organic broad-spectrum CBD oil and 10mg of synephrine per dose. 
These doses are enough to kickstart your day on a great note. CBD oils contain trace amounts of THC; Full Spectrum CBD offers 0.03% THC and is not Psychoactive.
Related article: Pre workout Supplement for Runners
New Phase Blends Go made with broad-spectrum CBD containing ZERO THC will not negatively impact your cognitive function, nor will it have any psychoactive effects on the brain. 
New Phase Blends – Pure CBD Energy
The beauty of using CBD energy tinctures is they are made with broad-spectrum hemp extract, natural flavors, and synephrine – also known as bitter orange. The Bitter orange extract can help you maintain focus and burn fat as it speeds up your metabolism. 
All New Phase Blends CBD products are carefully vetted and can be taken at any time of the day when you need a little extra bounce in your step. A third-party lab vets each specialist blend, and each bottle has a QR Code that gives you access to the certificates.
You can rest assured that you are using the cleanest and purest Organic CBD Hemp extract free from artificial ingredients and additives. 
Natural Energy When You Need it – The Benefits
Optimal health without the crash. There are many benefits to using hemp products. Aside from the apparent energy kick, there are several health benefits to this natural super supplement. 
Pain relief – CBD is perhaps best known for its pain relief qualities. Studies show that CBD relieves pain and inflammation. 
Immune system boost – by reducing anxiety and inflammation, your immune system can become regulated and modulated, allowing you to be less at risk of being sick and poorly. 
Management of chronic pain – Many CBD users report reducing chronic pain conditions such as arthritis, back or spinal injuries, and many other long-term conditions. 
Reduced anxiety and depression – CBD products have been shown to drastically reduce anxiety and depression in patients allowing them to cope better with everyday life. 
PTSD relief 
Heart health – CBD is good for your heart, unlike other energy supplements that might give you heart palpitations or the jitters; CBD supports heart health. Reduced blood pressure, risk of stroke, and heart attack are all advantages of using a daily CBD supplement. 
Physical stamina – By reducing your pain and inflammation, your body will be able to perform better. CBD extract tinctures often contain an additional critical component – such as Synephrine – which can help you stay physically fit and active for longer.
It is suitable for almost everyone – CBD products are n naturally sugar-free, and they do not spike your blood sugar. Consult your physician if you are concerned about taking a supplement; however, CBD doesn't have any known interactions with the most common types of prescription medications. 
When you weigh up the facts, CBD energy beats artificial energy drinks any day. With the health benefits and the natural energy boost that you can enjoy experiencing with CBD, it is clear that CBD is a more sustainable and healthy choice.
CBD Go tincture comes in two delicious flavors; Natural mint and zingy Citrus. 
Summary – Natural Energy Drinks By New Phase Blends
At New Phase Blends, we work hard at ensuring we offer our customers honest, open, and wholesome advice that can ensure they make informed decisions about their health.
Your energy levels shouldn't be a secondary thought; by choosing a pure and natural way of boosting your energy, you can get the best out of your day – every day. 

Whether you need a once in a while boost or something to keep you on the go daily, New Phase Blends CBD G0 for Energy is a holistic approach to your needs.
We believe that everyone should have access to clean and pure energy tinctures when needed. With a promise of 100% satisfaction, we will give you your money back in 30 days if the product doesn't do what the box says or if you are not satisfied.