If you've been wondering how using CBD balm for pain relief works, you're at the right place. Most of us have seen some information on all of the benefits CBD or other cannabinoids can offer for pain relief.
CBD can be great at providing a vast array of health benefits, including those relating to antioxidant, antimicrobial, anti-inflammatory, antidepressant, and anti-cancer functions, but do CBD pain creams work for pain relief or chronic pain?
This article will focus more on CBD topicals (topical CBD products) like CBD creams, CBD gel, CBD pain salves, and CBD lotions.
TL;DR – When you apply CBD balm, or CBD cream, on your skin, it is absorbed into your body through the dermis. Once in the body, cannabinoids (like CBD) interact with receptors to illicit certain responses like pain relief, or anti-inflammatory effects.
CBD Balm for Pain Relief
CBD balm used as pain relief is only one of the many ways it can aid us.
It's important to understand that regardless of how you take your hemp products, the goal is that you get the correct dosage of CBD. It has to interact with the ECS receptors to provide much-needed pain relief, whether CBD topicals, edibles, inhalants, tinctures, or any other CBD product. CBD products differ in their bio-availability and method of application.
We'll take a look at the common types of CBD topicals, ingredients used in creating these, how they work, and how to use them to obtain the best results. CBD topicals are effective at pain relief, so keep reading to find out how.
What are the Different CBD Topical Treatments Available?
You're going to notice a lot of different topical CBD products when you go shopping. While there are different forms that exist (ie: drops, lotions, pills, menthol creams), they are all going get into your bloodstream, and interact with your endocannabinoid system (more on this later).
For the most part, popular CBD skincare items are going to be balms, lotions, and creams. They all work the same way, but are slightly different when it comes to texture.
CBD Lotions, CBD Salves, CBD Balms, CBD Creams, and CBD Ointments
One of the more popular choices for relief from pain is CBD topicals. There's so much to choose from, including CBD-infused herbal balm products that contain other ingredients like coconut oil and jojoba seed oil to organic hemp-derived CBD pain creams.
Discover: CBD Cream for Back Pain
Always look for third-party lab-tested products so that you receive a high-quality CBD pain cream product.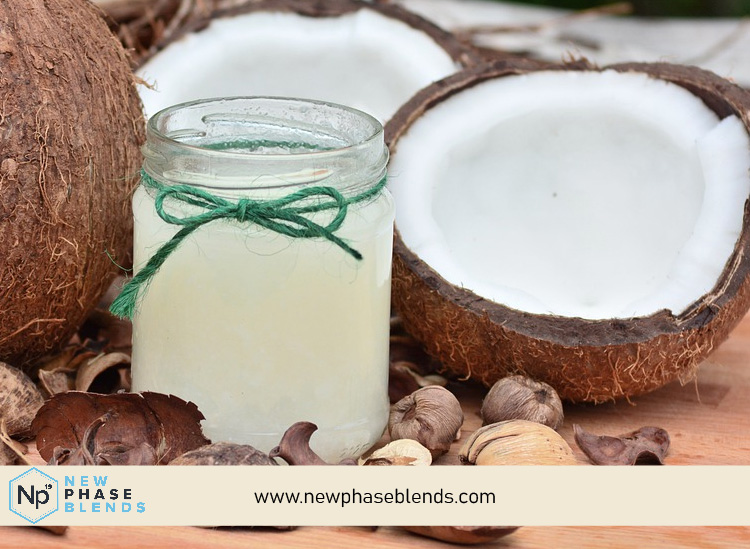 Many companies are getting into the CBD cream market. New Phase Blends sells a product called soothe, and has since the CBD company came out. It looks like other brands are starting to see just how important these creams are for people.
Choosing a topical cream comes down to a matter of personal preference. Some people want their CBD pain relief creams for muscle soreness or joint pain. Others prefer topical menthol gels that give a nice, cooling sensation to sore muscles.
Just be sure that the product you are buying actually has CBD, and isn't overloaded with things like menthol to make up for the lack of CBD.
A highly concentrated CBD salve can be an excellent option for healing wounds and minor cuts. At the same time, CBD pain creams, lotions, and ointments like hemp whipped body butter and CBD infused shea butter are great for skin conditions.
Related: The Best Arthritis Cream
This includes alleviating itchiness, dryness, burns, rashes, and other inflammatory conditions.
CBD Oils
CBD oils tend to be higher in potency, and can come in a broad spectrum or full spectrum hemp oil form. They're most likely mixed with other beneficial herbs and essential oils like coconut oil that penetrate the skin for deeper healing.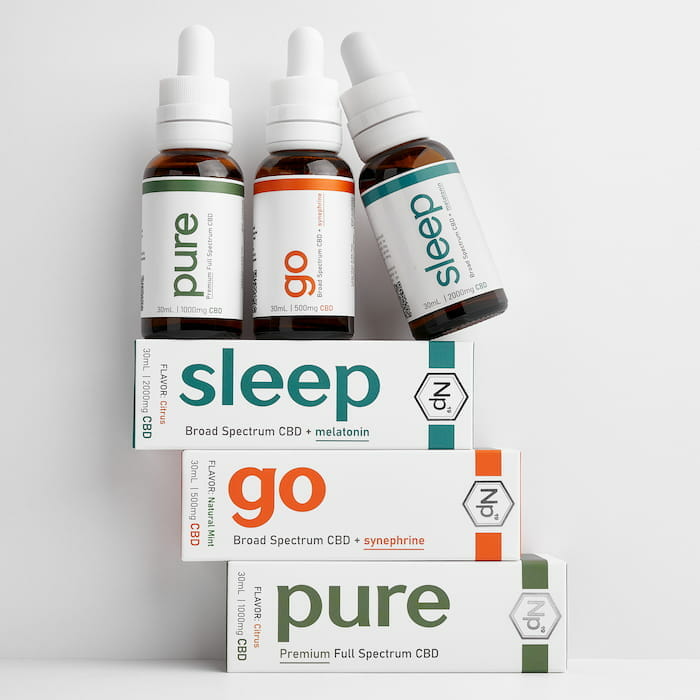 CBD oils are also more versatile because they can be ingested. It's no secret that high doses of cannabis oil may have been used to effectively treat epilepsy, kill cancer cells, heal ear infections and stop migraines.
Patches for Back Pain
Aside from CBD pain creams and CBD oil products, transdermal patches containing CBD and/or THC are highly popular among pain relief seekers, even those that take them along with their CBD pain creams.
These CBD pain creams deliver hemp extract CBD straight into the bloodstream for faster and more effective healing. Because they adhere to the skin, they can last longer than other pain cream products. You can even go to sleep with them or participate in just about any activity while you're wearing them, whereas other pain cream products, like CBD lotions, may rub off easily.
It's a better choice for those who don't want to reapply CBD products often. If you have an active lifestyle, I would stay away from the patches as excess sweat can make them fall off before they are supposed to.
Different Types of Topical CBD for Pain Relief
Depending on the concentration of cannabinoids in a product, all CBD products are classified as full-spectrum, broad-spectrum, or CBD isolates. Cannabinoids are chemicals secreted by mammals and plants (cannabis) and can interact with the endocannabinoid receptors. CBD topicals for pain management have the same spectrums.
The level of effectiveness of CBD pain relief creams in providing pain relief benefits is determined by the interaction between CBD cream and the Endocannabinoid (ECS) receptors found inside the human body. People of all types are using CBD oil for pain management.
The endocannabinoid system can be described as a network of cannabinoid receptors (CB1 and CB2) that modulate cognitive activities like sleep, pain sensation, appetite, and internal balance. Whether you consume CBD or delta 8 THC for pain, or any other cannabinoid for pain relief, the endocannabinoid system is responsible for how these cannabinoids work within our bodies.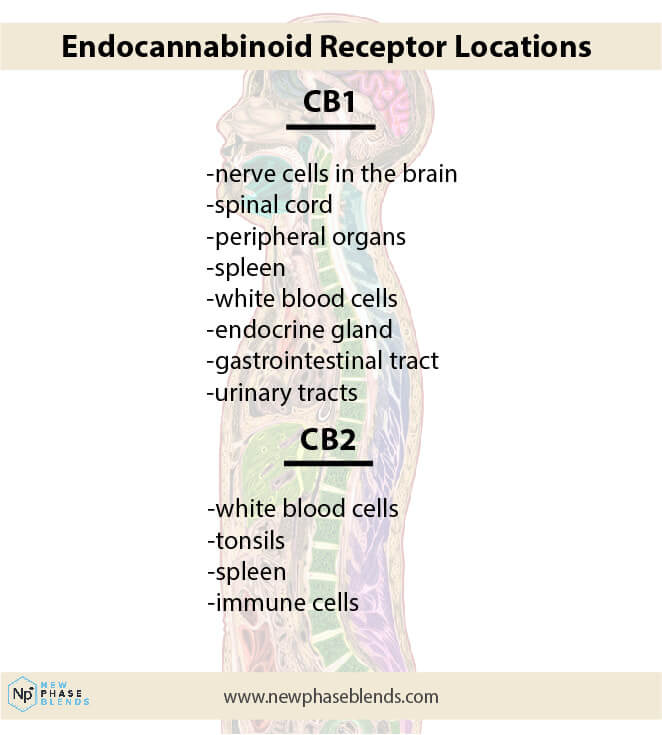 They play a critical role in how the brain secretes hormones, how the immune system acts to protect the body, and how we deal with major disease conditions such as chronic pain.
The common cannabinoids used in CBD manufactured products include:
Cannabidiol (CBD)
Cannabigerol (CBG)
Tetrahydrocannabinol (THC)
Cannabinol (CBN)
Cannabichromene (CBC) 
The combination of these chemicals is what determines the spectrum of CBD pain cream and its effectiveness.
*Please note that THC is psychoactive and is responsible for the feelings of highness experienced after using marijuana in inhalants and edibles. Topicals such as CBD salves, skin relief CBD cream, CBD lotions, and most CBD pain creams and topicals do not contain anywhere near enough THC for users to feel any high – at all.
Full Spectrum CBD Balms
These are CBD balms that contain all the naturally occurring cannabinoids found in the cannabis plant, including THC. A full-spectrum CBD balm can offer a broader range of benefits since they engage more receptors. They are widely used in pain relief, to control skin defects, and help with sensitive skin issues.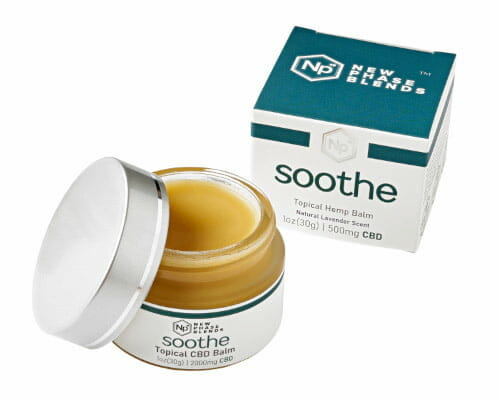 Although psychoactive reactions may not be an issue with CBD balms, it is highly recommended that all CBD topicals contain less than 0.3% THC to remain legal in the US. All products sold by New Phase Blends are certified as having anywhere from 0.0% to 0.3% THC by dry weight.
That means even though there are very, very small amounts of THC in our full-spectrum CBD products, you will not notice the effects of it.
However, if you are concerned about using a CBD topical and the THC level, consider CBD isolate or broad-spectrum CBD oil products such as a broad-spectrum. These products contain zero THC, and an isolate contains just CBD.
Broad Spectrum CBD Balms
These topical CBD products contain all the naturally occurring cannabinoids in the cannabis plant except THC. They offer great help to people who may not want THC in their products. Even though full-spectrum CBD products contain a tiny amount of CBD, some users don't want ANY THC at all.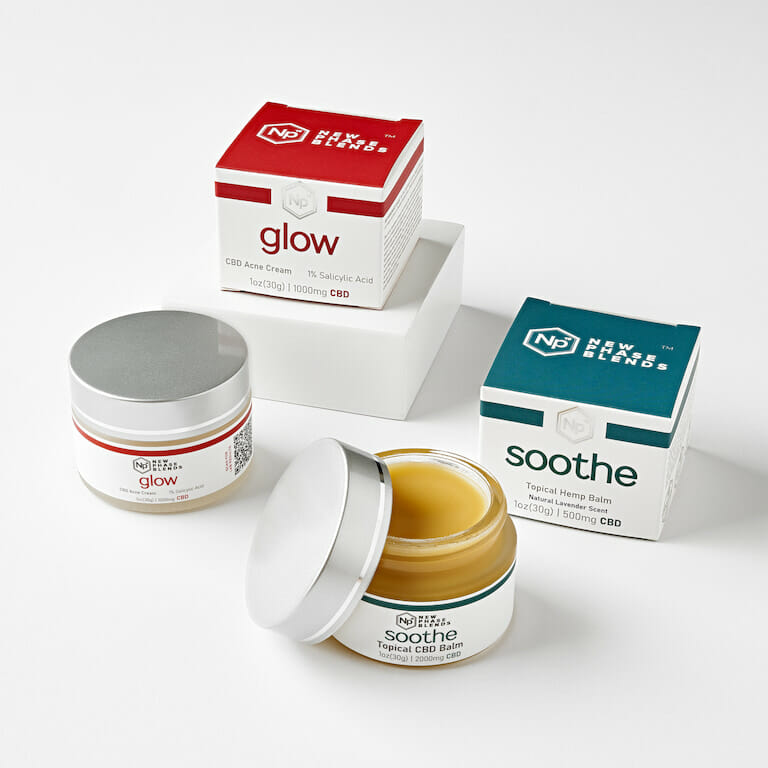 That is perfectly understandable. Some people might be drug tested. Others may simply not want anything to do with THC. The good news is that just CBD alone offers a vast array of potential health benefits.
That said, if you're looking for a CBD pain relief cream without any THC, stick to broad-spectrum CBD creams or CBD salves made with only isolate.
You don't need the THC, to be honest. It is simply a personal preference.
CBD Isolate Balms
This is when a pain relief cream contains CBD as the only available cannabinoid. There are a few pain creams that have no other cannabinoids in the product except the CBD content.
It offers excellent benefits, but may be limited since it does not provide as many cannabinoids as broad or full spectrum balms do.
Some people swear by an isolate, others prefer broad or full-spectrum, while others want a full spectrum hemp extract product. It's entirely up to the individual user what pain relief cream they think works best for them.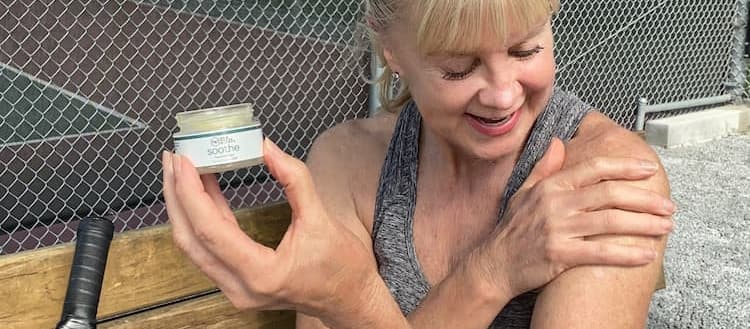 There are actually prescription drugs that use only the isolated version of CBD. Epidiolex is one of them. Keep in mind, though, that Epidiolex is taken orally and is used as an anti-seizure medication. We are talking mainly about topical CBD products in this article.
How Do I Use CBD Topicals for Effective Pain Relief?
Just like every other topical, CBD topicals can be applied directly to the following body part(s):
Elbows
Knees
Neck
Shoulders
Soles of your feet
Temples
Wrists
Many other areas that may ache or throb like localized pain or joint pain
It is important to note that topical CBD products are meant for topical use only! This means no one should eat CBD creams ever! That being said, using CBD creams is very easy. All you need to do is clean the affected area with warm water and mild soap, then apply your CBD cream to the area that needs some pain relief.
Rub the CBD topical gently until the product disappears, is absorbed into the skin, and you are good to go. The CBD topical will appear very thick at first, but it will thin out as it warms up to your body's temperature. See the picture below:
The potential relief CBD creams have can last for up to several hours. Everyone is a little different, so start with a small dime-sized amount of your CBD cream, and use more (or less) if needed. After several uses, you will determine how much and how often you should be using CBD pain creams. CBD works in very interesting, and sometimes different, ways within our body.
Potential Relief of CBD Pain Creams
CBD pain creams are great at providing pain relief for the following conditions:
Acute pain
Burns
Chronic pain
Eczema
Rashes
Skin infections or sensitive skin conditions
Localized pain
Joint pain or sore joints
Wrinkles and black spots
How Exactly Does CBD Cream Provide Pain Relief?
CBD topicals like a CBD salve, a broad spectrum CBD cream, or a CBD pain relief cream work by interacting with the CB1 and CB2 receptors of the endocannabinoid system. Once you apply CBD topicals on the affected area, CBD is absorbed into the skin.
The CBD topical product (balm, cream, lotion, etc.) only acts as a carrier with other ingredients such as jojoba oil, camphor oil, tea tree oil, and shea butter for the CBD to get into the bloodstream. Once in the bloodstream, they interact with cannabinoid receptors and subsequently some pain relief.
The human skin is well supplied with blood vessels and CBD receptors that allow for fast absorption and rate of reaction.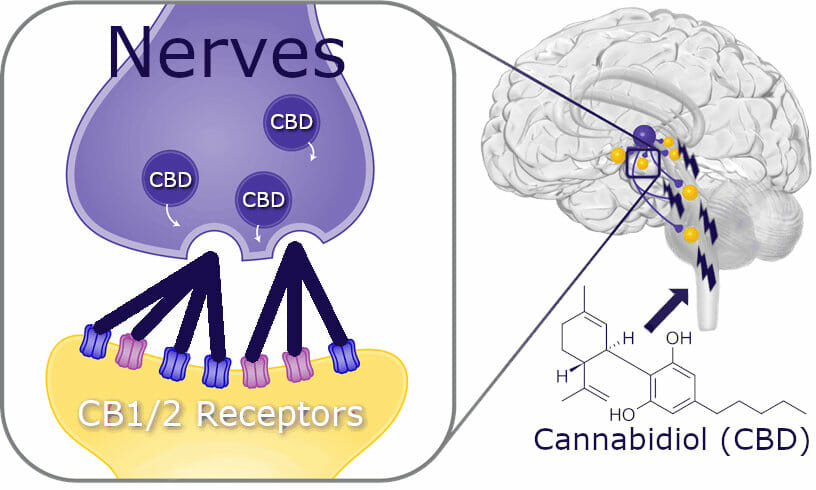 Information from research has shown how CBD creams such as CBD skin cream are great at neutralizing the harmful effects of free radicals and helping reduce signs of aging. They keep the skin free from microbial attack and provide an analgesic effect that soothes the muscles and reduces pain.
There is also information on how CBD creams may modulate the activity of immune cells, thus reducing the rate of inflammatory reactions. There is so much promising information out there for CBD creams. Feel free to look around.
What Size Dose of CBD Topical Do I Need?
Contrary to what is obtainable in other CBD products, the dosage is slightly different since CBD creams are applied topically.
For safety, you must study the product packaging of your CBD cream to know precisely the amount of hemp and CBD sources used and how much hemp extract and other ingredients such as coconut oil, shea butter, and sunflower seed oil are in your CBD cream.
It would be best if you started with a small dime-sized amount on the tip of your finger and gently massaged it into the affected area.
Let it soak into the skin for 5-10 minutes if you feel relief; great! If you need more CBD cream for extra relief or didn't get enough, apply the same amount again. Rinse and repeat.
Summary: Using CBD Balm for Pain Relief
We've covered most topics that have to do with using CBD cream for pain relief. Remember, the FDA still hasn't approved CBD for use as a dietary supplement. That means no official health claims can be made on any products – including topical CBD cream.
You can use some of the references below to see for yourself the potential benefits of topical CBD pain cream and other CBD products for sale.
Potential Uses for topical CBD pain creams…
Muscular pain
Psoriasis
General aches and pains
Back and neck pain
CBD appears to be here for a long time and. With so many options for CBD pain creams on the market, be informed. When you go shopping for CBD balm, please remember to only buy from reputable companies. Many organizations are selling under-dosed or mislabeled CBD since it is still unregulated in the United States.
Related: CBD and Inflammation
Don't become a victim of this scam, please! Talk to the folks at New Phase Blends today about choosing the right topical CBD solution. We have knowledgeable people who can help you with your CBD pain cream questions. As always, consult a doctor before using any new product to treat pain, inflammation, or injury.
References
British Journal of Pharmacology: https://www.ncbi.nlm.nih.gov/
Cannabis and Cannabinoid Research: https://www.ncbi.nlm.nih.gov/
Healthline: https://www.healthline.com/health/cbd-oil-for-pain
Minnesota Department of Health: https://www.health.state.mn.us/
Oxford Academy: https://academic.oup.com/
Science Direct: https://www.sciencedirect.com/