With the growing popularity and availability of CBD oil, many people have concerns about whether using CBD products could make them fail a drug test. CBD is legal and does not produce the 'high' associated with marijuana, but there is still a risk under certain circumstances. This article provides information on CBD and drug testing for army personnel and civilians who are subject to screening. We'll explain the potential risks and how to reduce the chances of testing positive when using CBD products responsibly.
Enjoying your reading so far? Sign up to become part of the NPB community and receive a free eBook, 20% off your next order, and access to ton of educational information about cannabinoids like CBD and Delta 8. NPB hosts, arguably, the largest collection of cannabinoid info on the internet. There is no better place to learn than our educational databse.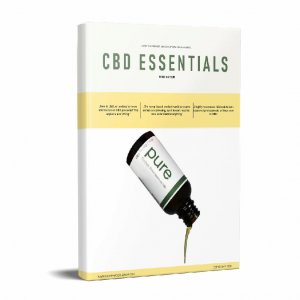 Can CBD Oil Show Up on a Drug Test?
The short answer is that pure, isolated CBD that contains no more than 0.3% THC generally should not be detected by most drug screening tests. 
However, there are some risks of CBD turning up positive, especially for high-dosage CBD users and those taking full-spectrum products that contain some THC.
In most cases, taking CBD products as directed will not cause you to fail a drug test. However, there are some risks involved. To reduce your risk of a positive drug test result:
Purchase CBD products from reputable sources that provide third-party test results showing THC levels.
Start with lower doses of CBD to see how your body reacts.
Avoid CBD products that make unrealistic claims about THC-free guarantees.
Stop taking CBD at least a week before taking a drug test.
Tell the testing facility that you are taking a legal hemp-derived CBD product. Some may adjust the cutoff level.
By purchasing reputable CBD products and following dosage guidelines, most people can feel confident using CBD without failing a drug test. This article provides more details on how drug tests detect CBD and when CBD may cause a positive result.
Poor Quality CBD Products Could Lead to a Positive Drug Test
Additionally, if you consume a lot of CBD, for instance, several hundred milligrams per day of CBD, some residual amounts of THC could endanger your test results. Even if it's a tiny tiny amount.
This is important, because a failed drug test can result in job or income loss, or even both. It can also result in a loss of individual access to vital resources such as welfare and education benefits, pain medication prescriptions, and child custody.
Will Full Spectrum CBD Oil Make Me Fail a Drug Test?
Full-spectrum CBD oil derived from federally legal hemp can still possess up to 0.3% THC by dry weight, which is enough to test positive for THC. If you consume very high CBD oil doses (thousands of milligrams) per day from the federally legal hemp oil, it implies that you may also be consuming at least 1 mg of THC.
When it comes to broad-spectrum CBD oil, which only contains trace amounts of THC, you'll have to consume a lot more to have any THC levels in your system. Broad-spectrum CBD extracts are nearly THC-free.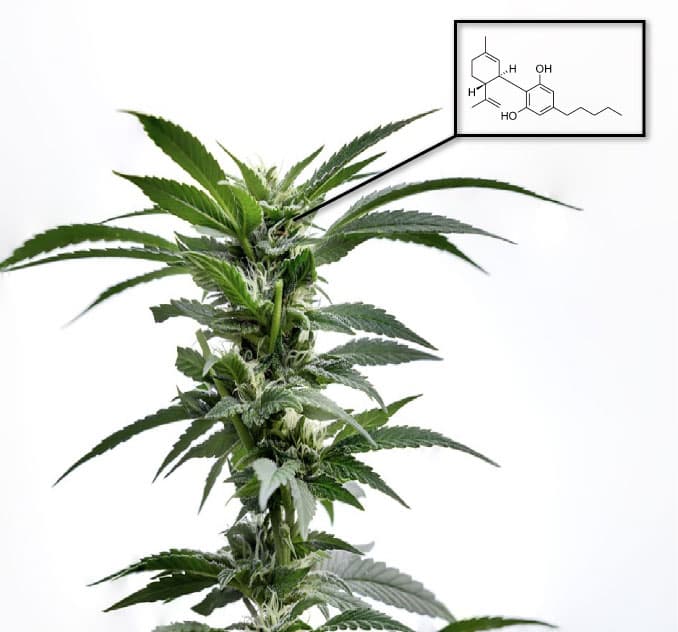 If a user of CBD oil tests positive for THC, the test can either be inaccurate or, most likely, the so-called THC-free product possessed some THC, and it was incorrectly labeled and sold.
It would be best if you tried to avoid accidental exposure to THC by using certified, tested, and well-reviewed CBD products.
That way, you'll know exactly just how much THC you are consuming and be more comfortable taking screening tests.
The Safest CBD For Drug Testing is Third Party Lab Tested
Some CBD products may be mislabeled, whereby the amount of THC in some CBD products is understated. The quality of even premium CBD oils can vary in some unregulated markets, except for state-licensed adult-use and medical cannabis stores regulated by product testing.
CBD product testing from unlicensed stores has returned positive for THC. You get what you pay for when it comes to CBD, so please make sure you are buying from a reputable source, or you may find yourself on the wrong side of CBD and test positive for drugs.
Look for items that have QR codes on them. It will link to a real, third party analysis of things like THC content, CBD content, heavy metal screening results, and other important factors that apply to that particular batch.
If you don't see a QR code on a CBD product, put it down and look again. As a general rule of thumb, if it doesn't have a QR code – it's a very poor quality item.
Will CBD Show on a Military Drug Test?
Military drug tests are essentially no different from civilian test kits. For this reason, the results will be no different. That means CBD oil or any other CBD product can show on a military drug test, just like it might show as a positive on normal drug test kits.
Due to variations in the test results, sometimes the number is even higher.
CBD and Army Drug Testing Information
The US Army recently issued guidance on the use of CBD products by service members. The Army banned the use of CBD and hemp products in 2010. However, with the legalization of hemp and its derivatives under the 2018 Farm Bill, the Army has updated its policy.
In July 2019, the Army issued a statement allowing soldiers to use CBD products containing less than 0.3% THC. This THC threshold aligns with federal law that legalized hemp and its derivatives. Soldiers are still prohibited from using CBD or hemp products that cause psychoactive effects or contain synthetic cannabinoids like Spice.
Marijuana Derived CBD Will Test Positive For THC
Hemp-derived CBD oil products contain more cannabidiols than marijuana-derived CBD. When it comes to choosing the right kind of CBD, speak to the company first. At New Phase Blends, all CBD products are made with CBD derived from hemp plants.
Marijuana-derived CBD products run the risk of containing higher amounts of THC and lowered amounts of actual CBD.
If you are ever in doubt, reach out; we will be more than happy to guide you to the right product for your lifestyle and needs.
If you are taking an untested and unregulated CBD product, you might end up consuming THC without realizing it. To understand how much CBD you need to take for it to result in a positive drug test you need to understand the different types of CBD.
Common Questions on Drug Testing and CBD Use
Here are some common questions when it comes to a drug screening and cannabidiol, or CBD, use.
How Long Does CBD Stay in Your System?
CBD stays in your system for several weeks. The average seems to be roughly 3-4 weeks, depending on some factors like weight, fat content, and metabolism. You can't really speed up this timeline, either.
Does CBD Oil Show Up in a Urine Test?
Most forms of drug testing are done via the urine test. A urine test is the cheapest, and most unreliable, form of workplace testing. For this reason, CBD oil might show up in a urine test as THC. As long as you purchase real, high-quality products from a trusted source, you will be good to go.
Will CBD Show on Blood Work?
No, it will not. Blood testing for drugs is incredibly accurate. The bloodwork will test for THC, not CBD, unless for some odd reason a CBD blood test is requested – which I've never, ever heard of.
The only other form of drug testing that is more accurate than a blood test would be a hair follicle test.
Summary – Does CBD Oil Show Up on a Drug Test?
While CBD products should not lead to positive drug test results, proceed with caution. Be an informed consumer, follow dosage guidelines, and discuss CBD use with your employer if drug testing is required.
If you are interested in any reason, you may consider following the detoxification guidelines for THC, including dieting, exercise, discontinuing use, and staying very hydrated to remove as much THC from your body as quickly as possible.
If your job is on the line, I ALWAYS recommend just staying away for now. It's not worth the loss of income and the hardship that will bring, even if the CBD oil you use has no intoxicating properties.
*FDA disclaimer: none of the statements on this webpage have been approved by the Food and Drug Administration. These statements have not been evaluated by the FDA. These products are not intended to diagnose, treat, cure, or prevent any disease. Medical advice should be sought before starting any supplement. If you are pregnant or nursing consult with a doctor. Medical advice should be sought if you have any pre-existing medical conditions. If you take other prescription medications, a doctor's advice should be sought. Site void where prohibited.