Millions of people who have been diagnosed with diabetes are constantly in pain and a state of anxiousness. They usually suffer with diabetic neuropathy from their sugar levels being too high over a long period of time. Neuropathy is damage to their nerve endings which often results in tremendous pain in their feet and hands. This article will look into the interaction between CBD and diabetes, and help shed some light on if it would be beneficial for those who are diabetic, or not.
Inflammation is also a big issue for people with diabetes. The condition is very painful and seemingly leaves the diabetic patient in limbo about living a normal life. One treatment that has been shown to effectively stop the pain caused by nerve damage and inflammation is CBD. What is this product on the market that can help people with diabetes eliminate their pain and get back to living again? Read on in this article to learn more about CBD and diabetes. .
What is CBD? What Does It Stand For?
CBD stands for cannabidiol, and it is the second most prevalent of all the cannabinoids found in cannabis depending on the strain of plant. CBD is mainly harvested from the hemp plant, which is a cousin to the marijuana plant.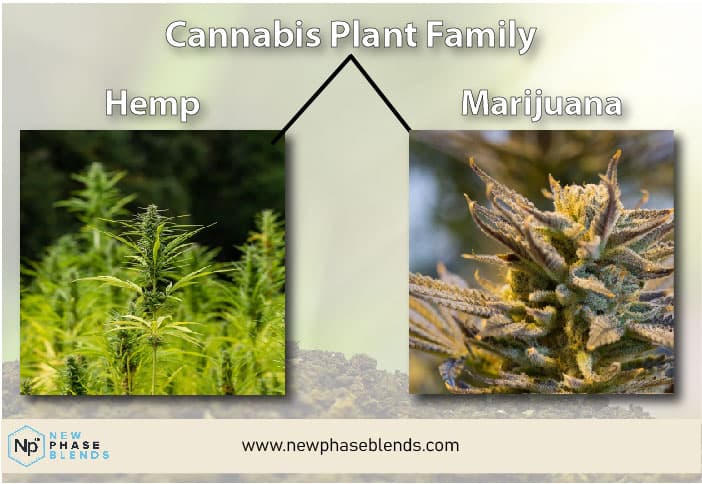 While CBD is one of hundreds of components to marijuana, many other plant chemicals within cannabis may offer numerous health benefits.
Related read: Hemp vs Cannabis
Can It Help People Who Have Diabetes?
The short answer to this questions is yes, CBD may indirectly help people with diabetes who have had extremely high blood sugars and now have nerve damage in their hands and feet area. CBD works in the system to help the pain in their hands and feet subside, while eliminating the discomfort of having to live with constant pain.
CBD has also been shown to help with inflammation in diabetic patients, which can get out of control at times.
How Does it Help People With Diabetes?
CBD has anti-inflammatory ingredients and anti-anxiety functions that leave your nerves, state of mind, and muscles more relaxed.
CBD contains natural cannabinoids, flavonoids, terpenoids, and polyunsaturated fats which are ingredients that drastically change your state of mind. CBD helps to alleviate the inflamed parts of your body, while allowing them to return to the state where they functions best.
Endocannabinoid System and Diabetes
We all contain what is now known as an endocannabinoid system. This system was discovered in the mid 90's while trying to see how our bodies utilize THC.
This system contains different receptors known as the CB1 and CB2 receptors. Depending on which cannabinoids or endocannabinoids we use, it can elicit different responses from this system like inflammatory relief, or pain relief, among other things.
How Do I Use CBD?
Using CBD is really simple, thankfully!
People who are experiencing nerve damage can rub the CBD oil on their hands and feet, where the most pain can be felt. CBD can be used daily.
Enjoy 15% off your order of 'soothe' CBD balm by entering coupon code soothe15 at checkout!
You can also take different forms like CBD gummies, or CBD drops from a tincture with a 1mL dropper. Make sure to read the serving sizes and instruction on which ever product you buy.
How Much CBD Should I Use Daily?
It is best to read the label on the oil to make a decision about how much to rub on each area of your body that is experiencing pain and/or inflammation. If using a cream or balm, start by applying a dime sized amount of your favorite product on the affected area.
Enjoy 15% off your order of 'pure' vegan CBD softgels by entering coupon code pure15 at checkout!
When using an oral CBD product, consider using about .25 mg of CBD per pound of bodyweight, and see how it works for you. Always start with the lowest effective dose, regardless of which form you take.
How Much Does It Cost?
CBD can range in cost from 30 dollars to over 200 dollars. Some CBD products are extremely expensive, while others aren't.
Related read: Why is CBD So Expensive?
Many people wonder how something so tiny can cost so much?. In truth, investing in CBD is an investment in your body and health. Can you really put a price on alleviating pain and inflammation and feeling like normal again?
What is the Best CBD for Diabetics?
It is best to purchase your CBD oil from a store that understands what is best for you once you begin your CBD regimen. New Phase Blends CBD products are some of the best on the market period.
Enjoy 15% off your order of 'pure' CBD drops by entering coupon code pure15 at checkout!
You may find products of equal quality, but you will not find anything better.
That said, there really is no BEST product out there. Some things by some brands may work better for some people. You need to make sure you purchase a great quality product, and try it for yourself.
Benefits of Using CBD Oil
There are several benefits in using the oil that include: helps with decreased pain, decreased anxiety, diminishes depression, helps with sleep disorders and nausea and vomiting.
It has also been shown to help people who suffer with Parkinson's disease, arthritis, epilepsy, and acne.
Are There Any Side Effects to Using CBD for Diabetes?
Studies for people who use CBD as a treatment for diabetic pain and inflammation may experience dry mouths, drowsiness and a slight increase in high blood pressures, when high dosages of CBD have been used.
The side effects of CBD are usually minimal and not as harsh as other compounds.
Stats About CBD Oil
There are some interesting stats about using CBD around the world. Studies show that about 55 percent of CBD users are female. The global CBD market value could be as high as 16.32 billion dollars by the year 2026. North America remains the region with the highest CBD usage, with one third of these people using the product for pain relief.
If you are suffering with diabetic pain and inflammation, then purchasing CBD may need to be your next step in living a life being able to manage your pain more effectively.
Conclusion on Diabetics and CBD Use
Remember to always do your homework on the product, and check with your physician before using this treatment for pain and inflammation. Your doctor will tell you if this kind of regimen fits your specific health needs.
While CBD won't improve your blood sugar levels or lipid panel, it will help deal with some of the pain and anxiety that accompany some diabetics.

Over time, you should see decreased levels of pain in your body. Once your inflammation and pain is under control, you can begin to start living again.
References
Diabetes.org: https://www.diabetes.org/healthy-living/medication-treatments/cbd-diabetes
Drugs.com: https://www.drugs.com/medical-answers/health-benefits-cbd-3516616/