This article is focused solely on answering the question: Can I use CBD oil for anxiety? Does CBD oil help with anxiety symptoms? While treating anxiety normally requires medication and/or therapy, many people are finding the use of CBD beneficial for generalized anxiety issues. According to thousands and thousands of customer reviews, using CBD for anxiety management is a great way to help deal with this crippling discomfort. If you are one of the many unlucky people who struggle with anxiety disorders, post traumatic stress disorder, or even a social anxiety – you're going to want to read this thoroughly.
New Phase Blends is one of the most trusted brands in the CBD industry, and it all comes down to customer satisfaction. Our customers are pleased with how our CBD for anxiety offers them relief. This is because we use tested and trusted manufacturing techniques that bring nothing but quality products for your enjoyment.
TL;DR – Taking CBD oil for anxiety is a great way to help yourself calm down when you are overly anxious, or while having a panic attack. Many people report that their anxiety decreased after the effects of CBD kicked in.
CBD for Anxiety
Is your anxiety beginning to overwhelm you? Does it feel like nothing you do can help manage your anxiety levels, and even if something might help a little, that particular product doesn't do much, or does its efficiency wears off after a few days?
People have used many natural and pharmaceutical products and practices, for example, supplementing with CBD oil for anxiety disorders, but do these products actually work?
You should consider these essential questions when choosing a product to help you get through some of the most challenging days. 
When most people reach this stage, they start researching in an attempt to find a product that will actually help them manage their anxiety levels.
Can CBD Oil Help with Anxiety?
Yes, CBD oil can help with anxiety relief. In fact, CBD tinctures may be precisely what you need to get your anxiety levels under control. 
When considering your anxiety levels, it is vital to understand that while CBD may help manage your overwhelming anxiety levels, the underlying cause of the anxiety still needs to be addressed. Medications and supplements can help manage the anxiety, but they will not cure it.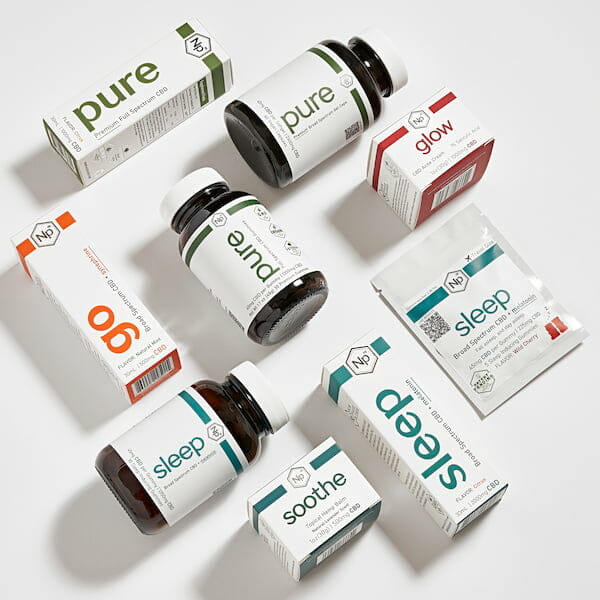 Tested, trusted, hemp-derived CBD products are the tools to help you cope and not feel the intensely debilitating effects of stress. 
Some people find more relief from CBD-rich products than they do with pharmaceutical drugs. Products like CBD gummies for anxiety are becoming increasingly popular because they are extremely easy to get, and they work quite well. This is coming from thousands of user reviews on taking CBD oil for anxiety.
Anxiety Can Be Crippling!
As someone who has dealt with moderate anxiety, I first want to acknowledge you for what you are going through. Severe anxiety can be straight-up crippling, and it can lead to panic attacks and feelings of isolation.
Related: CBD vs THC for Anxiety Management
It may, however, give you at least a bit of comfort to note that anxiety is a relatively common occurrence in people.  That statement isn't meant to downplay what you're going through. Instead, it helps you realize that many people can get out of their anxiety rut.
When anxiety starts to affect your social life negatively, it is considered a disorder. Many different kinds of anxiety cost people their quality of life: 
Generalized anxiety disorder
Daytime anxiety or night-time anxiety
Anxiety as a result of post-traumatic stress disorder
Generalized social anxiety disorder
Separation anxiety disorder
Many other anxiety-related disorders that are caused by mental health conditions and psychiatric disorders such as obsessive-compulsive disorder. Anxiety can really do a number on your day to day life, and people will do almost anything to find relief.
CBD Oil Benefits Anxiety Disorders
It is essential to remember that many moderate to severe forms of anxiety and stress disorders may require a psychologist, counselor, or even psychiatrist.
There is nothing wrong with visiting a healthcare professional, and it is their job to help people get over what people like you, or someone you know, is going through. Your therapist or counselor will be able to give you practical advice and tools to understand your anxiety and what causes it.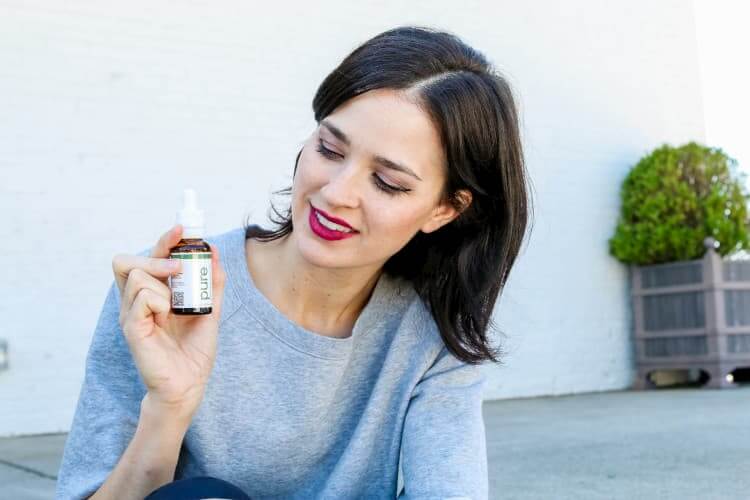 The feelings might not go away, and you might still feel the effects of stress and anxiety. Some of the best CBD can help you overcome or manage those feelings. If you haven't already tried it, the next time you experience anxiety, pop a CBD gummy and wait.
You'll feel the effects that will calm you down soon enough.
Although you may feel like you are so deep inside of a black hole, you should know that getting out of that hole may not be as hard as you are convincing yourself it is.
Tested Cannabidiol Oil for Anxiety – The Benefits
Pure CBD Products for Sale by New Phase Blends
Did you know that thousands of people rely on cannabidiol oil for anxiety? Cannabidiol (CBD) is derived from the hemp plant; the oil is an extract that has been proven to benefit your health and mental health in many ways.
The therapeutic effects of natural CBD can help reduce the impact of many anxiety-based symptoms. 
Some of the symptoms of anxiety that CBD products can help fix include:
Insomnia – Lack of sleep and sleep deprivation is one of the number one causes of anxiety and a sign of severe stress. CBD can help you get the rest that you need. Using CBD for insomnia is quite effective.
Racing heart – increased heart rate is one of many general anxiety symptoms; CBD can help lower your heart rate to a normal pace. A panic disorder often comes with racing heart beats, too.
Management of pain – Chronic pain and inflammation are common contributors to anxiety. CBD for pain relief is well documented. 
Treatment of substance abuse – Withdrawal from substances can cause severe anxiety. CBD is non-habit-forming and helps many people manage substance abuse.
Reduction of blood pressure – High blood pressure can cause feelings of anxiety. CBD help reduce pressure and ensure that your heart is healthier.
Improved sleep quality – Poor sleep can impact your waking life. Feelings of fatigue and being tired can worsen mental health issues and panic attacks. CBD's effects often lead to better sleep.
Anxiety is difficult for some as it manifests in several different anxiety symptoms, and they are not always the same.
Does CBD Oil Calm You Down?
Many people report the therapeutic effects of include feeling a sense of calmness overtake them after using an effective dose of CBD, or similar CBD product. This is because of how the CBD interacts within our bodies, and why it is a great idea to consider using CBD for anxiety. Studies show with verifiable tests that people can actually get relief from their high levels of anxiety.
It will not cause an extreme sedation like Xanax would, but it will help take the edge off and get you to relax some.
Discover: Tinctures With 1,000 mg of CBD
CBD and PTSD: Does It Help?
Post traumatic stress disorders, like other anxiety disorders, in children and adults can be hard to manage. CBD products help reduce many PTSD symptoms that can exacerbate anxiety. PTSD symptoms can be extremely hard to deal with, so anything that can help is very much appreciated.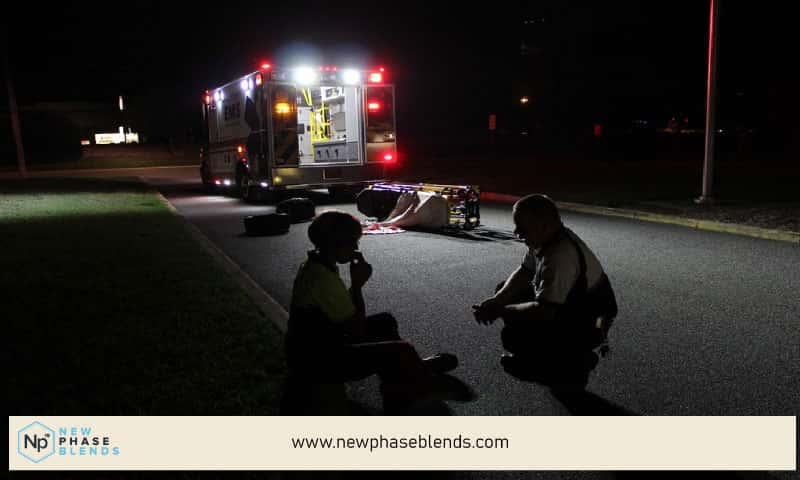 PTSD is absolutely a nasty beast that can cripple even the most mentally tough individuals on the planet. If you are struggling with PTSD, please consider reaching out to a healthcare professional (if you already haven't). Talk with them about adding CBD to your regimen.
New Phase Blends is a veteran owned and operated organization. Of all the generalized anxiety disorders, PTSD hits home with us. So many of our service members are dealing with this, and to be able to help them cope with PTSD symptoms is the least we can do.
CBD Oil for Anxiety in Adults
Using CBD for anxiety in adults is quite effective. At New Phase Blends, we use accurate, medically reviewed, scientific data to prove our stance on CBD use. Let's go over some recent medically reviewed studies that show a positive benefit to CBD use for treating anxiety issues.
These are just four of many peer reviewed studies on the use of cannabidiol that show CBD significantly reduced anxiety.
There are tons of studies currently taking place, and their results will only strengthen the answer to the question, "Can I take CBD to manage anxiety?" The answer is a resounding yes, as these studies show.
Now that we know you can use a CBD treatment manage anxiety effectively, let's get into some CBD products and how to use them to reduce your feelings of anxiousness and stress.
Does CBD Oil Help With Anxiety?
CBD products do help with anxiety, as mentioned previously. Keep in mind, though, that some CBD products have THC in them. That said, it won't be enough THC to get you high.
Cannabidiol, or CBD, is a natural plant chemical that comes from the cannabis plant. There are over 120 known cannabinoids, and CBD is simply one of them. Have you heard of THC?
THC is another cannabinoid that most people are familiar with; however, THC is psychoactive; using CBD will not give you psychoactive effects, meaning choosing CBD will not make you feel high – at all. This is the major difference between CBD and THC.
CBD Products for Sale by New Phase Blends