If you are familiar with CBD products, it is not uncommon to have come across the words full-spectrum or broad-spectrum CBD. These are terms used to describe the content of different cannabinoids, or the presence of THC in a CBD product.
They are very important in giving the consumer a general idea of what to expect from the CBD product in terms of therapeutic benefits. If you are just coming across the words for the first time, then there is no need to worry, this article shall discuss the differences between these terms and what to expect from them.

CBD Comes in Different Spectrums
A cannabinoid spectrum is a term used to describe the presence or absence of certain cannabinoids in a product.
The cannabis plant is rich in several plant-based chemicals including essential oils, cannabinoids and terpenes. The combination of these compounds in a CBD product is what defines its spectrum.
Check out our article on the differences between CBDA and CBD.
The cannabinoid family consist of over 124 different members with THC (tetrahydrocannabinol), CBD (cannabidiol), CBG (cannabigerol) and CBN (cannabinol) as the most studied members. CBD spectrum is classified as:
full-spectrum
broad-spectrum
CBD isolate
For this article, we will focus on the full spectrum and broad-spectrum CBD products.
For those who are interested, though, here is a picture of what CBD isolate looks like:
It's just white powder. That's it. The CBD molecules have been isolated from everything else – hence the name 'isolate.'
Full Spectrum vs Broad Spectrum CBD
Now that you know what the different types of spectrums are, let's take some time to discuss what makes them different.
Full Spectrum CBD Products
Full-spectrum CBD products contain all the naturally occurring compounds found in the cannabis plant, with a THC content nearing 0.3%. These compounds include terpenes, essential oils and cannabinoids (THC inclusive).
They are prepared with the sole aim of maximizing the potentials of the hemp extract for maximum benefits. Information gathered from scientific research has shown that the presence of CBD can inhibit the psychoactive side effects of THC; hence, the reason why THC is often found in full-spectrum products.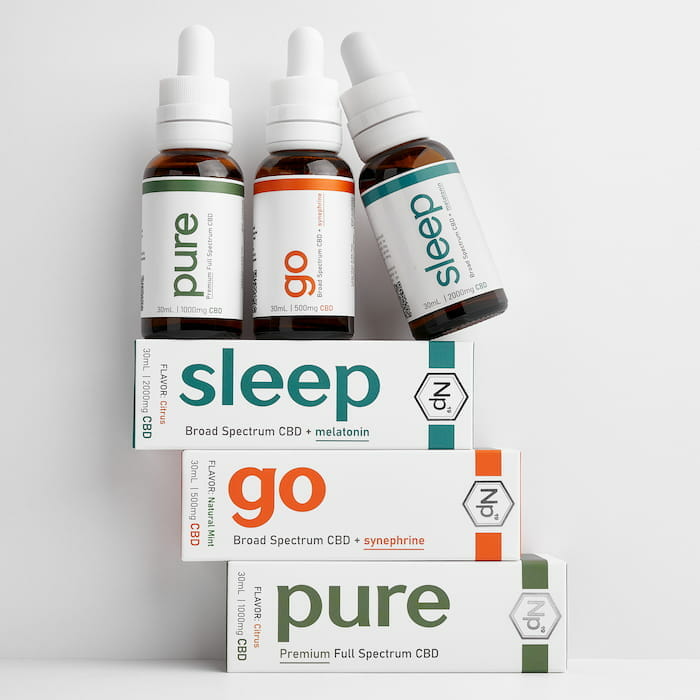 Because of federal regulations, it is required that all full-spectrum CBD products contain no more than 0.3% of THC.
Key Points of Full Spectrum Products
Broad Spectrum CBD Products
This is a term used to define CBD products containing all the necessary chemicals found in the cannabis plant except for THC.
This product is widely utilized in cases where people are interested in enjoying the full benefits of the plant without the presence of THC.
Key Takeaways of Broad Spectrum Products
Broad and Full Spectrums: Which One Do I Need?
Choosing the right CBD spectrum is a product of choice – nothing else. One is not necessarily better than the other.
Take into consideration your health conditions, body chemistry, and rules guiding the use of hemp derived CBD products. Both products have been identified to produce outstanding results.
You can also consult with your physician for information on which spectrum best suits your needs.

If you feel you can benefit from the use of CBD, please head over to our CBD store and find the right fit for you.