The hemp industry is so overloaded with technical jargon that making sense of all the terms and phrases can be quite confusing. If you are new to the world of CBD, you may be asking yourself, "What does CBD stand for?" or "What is CBD?" Since many of these terms are either used incorrectly or interchangeably, understanding them is even more challenging.
Let's make sense of the many terms used for CBD products, hemp derived products, and the different cannabinoids. We'll explain all of it in an easy-to-read summary.
What Does CBD Stand For?
CBD stands for "cannabidiol" (the abbreviation: Canna-Bi-Diol) and is one of the numerous chemical compounds found in the cannabis plant. Next to THC, cannabidiol (CBD) is the most known cannabinoid.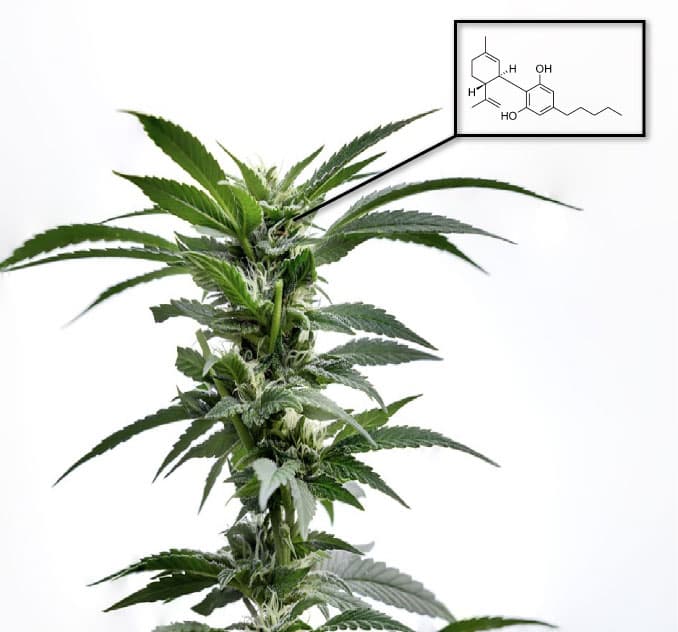 The main difference between tetrahydrocannabinol (THC) and CBD is their level of psychoactive properties.
Unlike THC, CBD does not have any psychoactive compounds that give a person that "high" feeling. The World Health Organization has even reported that CBD creates no such effects in the human body.
How Does CBD Work?
It is believed that consuming a CBD product or other cannabinoids offers numerous potential health benefits by helping our endocannabinoid system run smoothly.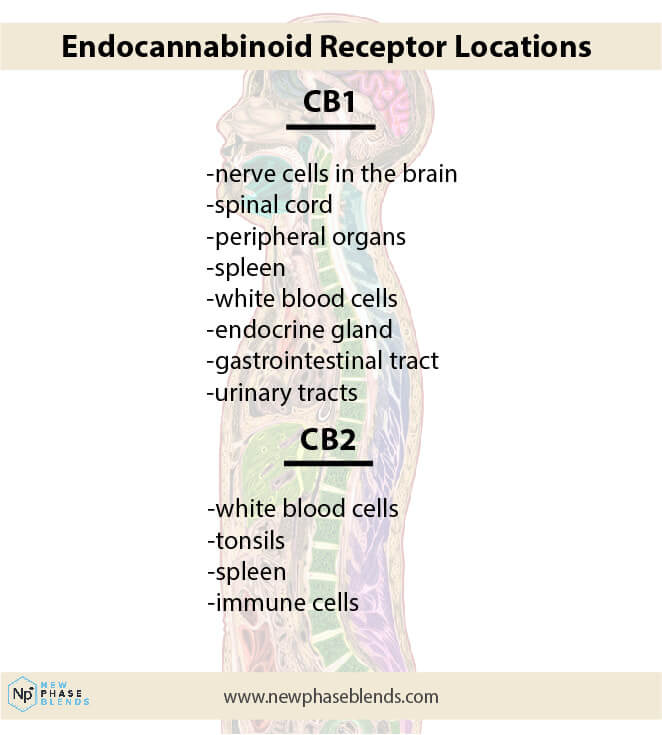 Although it's still early days in terms of research, studies already show that CBD can help with other symptoms like nerve pain, nausea, and inflammation. Research on the effectiveness of CBD to offer relief from other health-related problems such as Parkinson's disease, multiple sclerosis (MS), Alzheimer's disease, and Dravet syndrome is constantly underway.
The beneficial effects of consuming CBD seem to be numerous. Treating common conditions to more advanced conditions, like MS, has become a popular alternative to more conventional types of treatments.
With so many scientists looking at how cannabis can benefit the body, you may be wondering if CBD is classified as a drug.
Is CBD a Drug?
Cannabinoids are becoming a popular, natural remedy used in the treatment of many common ailments. Cannabinoids found in New Phase Blends' CBD items can offer a host of beneficial properties, especially for the endocannabinoid system.
However, cannabidiol is unlike other compounds found in the hemp plant (cannabis Sativa plant) or marijuana plant. The active compound called CBD has no intoxicating effects. For this reason, the Farm Bill of 2018 removed industrial hemp from the Controlled Substances Act.
Related article: Is CBD Legal?
This means that hemp-derived CBD (or products derived from hemp) have been made widely available, since they are completely legal.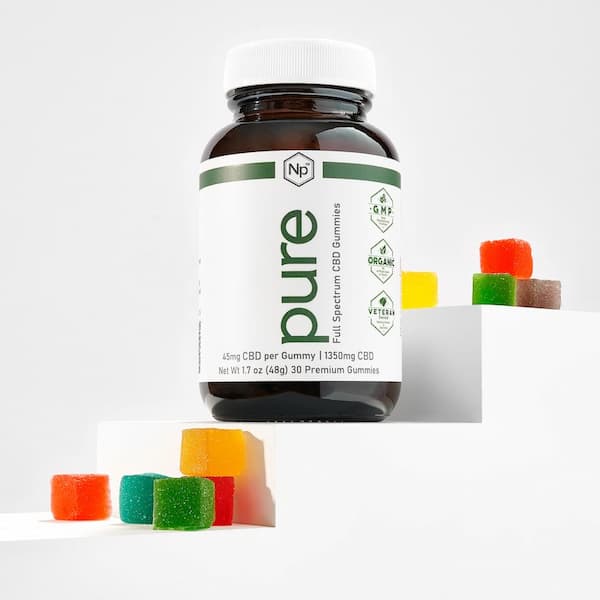 Enjoy 15% off your order of 'pure' CBD gummies by entering coupon code gummies15 at checkout!
Some people confuse it for a drug, because it helps with things like chronic pain relief and anxiety disorders. However, this it isn't a drug in this capacity.
The Difference Between THC and CBD
On the other hand, THC is the primary psychoactive cannabinoid found in primarily in marijuana. THC is more likely to be used for its recreational properties, as THC gives a person the euphoric feeling commonly associated with the cannabis or marijuana plant's psychoactive compound.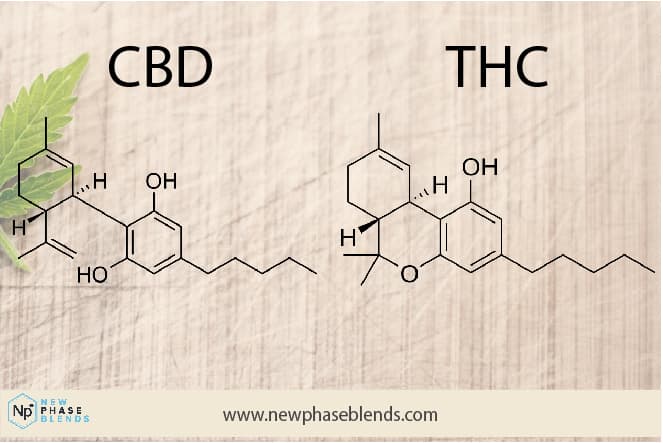 The hemp plant contains an abundance of CBD, and almost no THC at all. By federal law, the hemp plant must contain no more than 0.3% THC.
CBD works differently than THC in this regard since it cannot get you high.
It's important that hemp-derived CBD products under go what's called third-party testing. The products at New Phase Blends have all gone through rigorous third-party testing, which means that you don't have to worry about sub-standard products.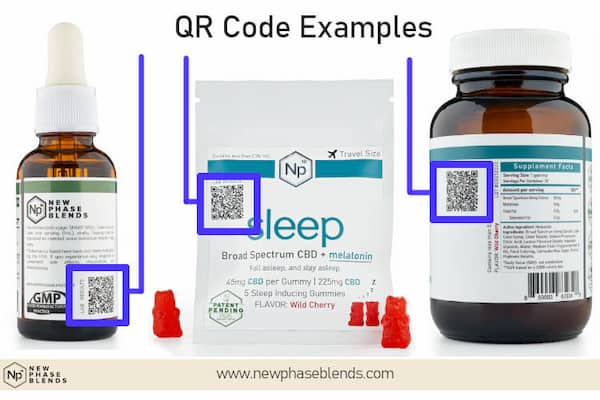 You can rest assured that you are getting the best quality CBD products, because you can literally scan the product and see a lab report on the cannabinoids contained within that specific product.
CBD is popular for those looking for the health benefits that come from cannabis, but don't want to deal with the intoxicating effects of THC.
Will CBD Show Up If I Take a Drug Test?
The short answer is no. CBD will not show up on any commercial drug tests. Standard drug testing looks for the primary psychoactive component in cannabis, THC. The THC amount of CBD in full-spectrum products is relatively small, and non-detectable in broad-spectrum CBD oil.
Manufacturers make CBD oil by extracting CBD from the cannabis plant. It is then further diluted with a carrier oil like hemp seed oil or coconut oil (MCT oil). It's no wonder CBD, and hemp products are gaining a lot of momentum in the health industry.
The cannabinoids found in cannabis have many benefits, but will CBD products show up on a drug test since they are made from cannabis?
Both of these spectrums can contain up to 0.3% THC by law. That is a TINY amount.
However, even that level of CBD may trigger a false positive from a drug test. Pure oils such as pure CBD or pure hemp oil, oil concentrates, and even CBD isolate will probably not cause problems with standard drug tests.
The worse the quality of the drug test, the higher the chance it will come up with a false positive.
Will CBD Get You High?
Unlike THC, CBD exhibits no psychoactive properties, making CBD a perfect product to take for work or school. You can take CBD in pretty much any setting, and you will be able to function and reap the benefits of the product.
CBD will not impair you while driving or doing other tasks.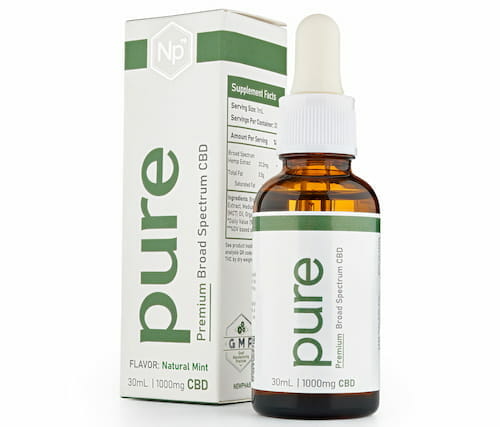 Enjoy 15% off your order of 'pure' CBD drops by entering coupon code pure15 at checkout!
We've touched on what CBD stands for and its properties, but what does it do? Here are some of CBD oil's most popular benefits…
What are the Benefits of CBD?
Along with asking yourself, "what does CBD stand for" you may also be wondering how CBD might be able to benefit you. CBD works by interacting with the human body in several different ways. The most common way it works is by way of the endocannabinoid system.
Our bodies utilize the endocannabinoid system to process cannabinoids, and the result is a wide array of different potential therapeutic effects.
This system helps our body regulate several systems, including:
Pain Relief
In recent years, scientists have discovered the pain-relieving effects of CBD.
Over several years, human studies conducted by researchers have proven that taking CBD can help reduce chronic pain significantly impacted by the endocannabinoid receptors.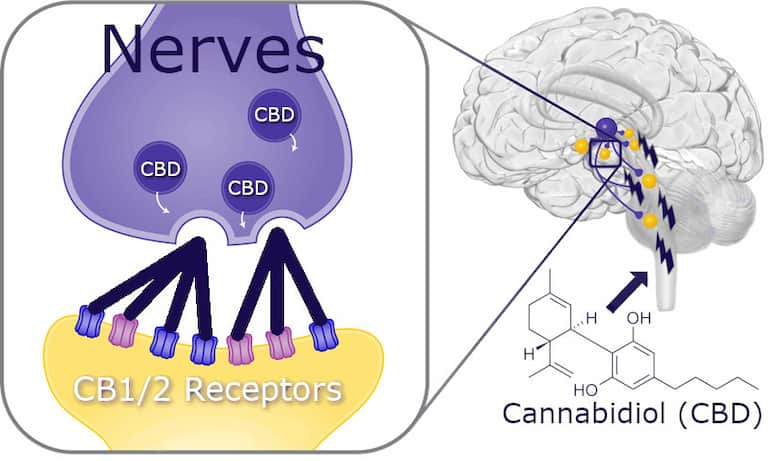 When this happens, inflammation is reduced. Animal studies have shown that CBD injections reduce the pain response to surgeries. At the same time, other studies found that giving the animals oral CBD treatment reduced nerve pain and inflammation.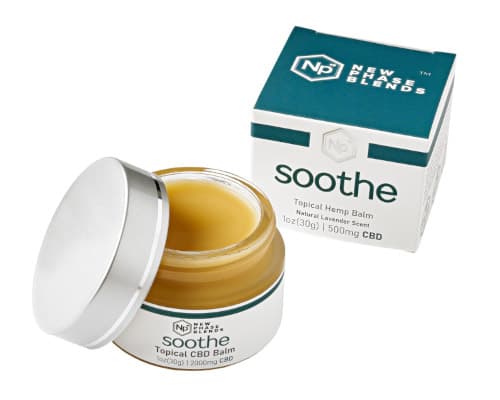 Enjoy 15% off your order of 'soothe' CBD balm by entering coupon code soothe15 at checkout!
In recent studies, a combination of THC and CBD effectively gives pain relief for those who have multiple sclerosis and arthritis. Many have experienced improved walking without pain or muscle spasms.
CBD Reduces Anxiety, Depression and Stress
Many people suffer from anxiety and/or depression and stress. They are among the more common mental health disorders that can long-lasting impact their health and well-being.
Let's face it, so many things we face in today's world can affect a person's mood.
A CBD product like CBD oil can stabilize a person's mood, but it may also lessen depression and anxiety disorders. Taking a CBD product may even help people cope with psychotic symptoms and post-traumatic stress disorder (or PTSD).
It achieves this by CBD's ability to affect the brain's receptors for serotonin. Serotonin levels, among other things, help regulate a person's mood. So, if you're in a terrible mood for no good reason, it could be that your serotonin levels are out of whack.
Studies show CBD oil is great for helping to level this out. 
May Reduce Acne
Acne affects nearly 10% of the world's population. It can be caused by several factors, including bacteria, inflammation, and even genetics; the main culprit may be an overproduction of sebum. This oily secretion is made from the sebaceous glands of the skin.
CBD-derived oil or CBD salves found in skin and beauty products may help treat acne since it contains anti-inflammatory properties, reducing sebum production.
While CBD all on its own is unlikely to fix your acne issues, it will help in reducing redness and swelling associated with acne breakouts.
On the other hand, if you blend the CBD with something like salicylic acid, the results are seen in the form of clean, moisturized skin with minimal acne breakouts. Check this powerful combination out for yourself you'll be surprised.
Living with acne can be rough, but it doesn't have to be that way any longer.
Memory and Learning
It has been reported that CBD interacts with the brain by developing neural stem cells, reducing memory loss and other essential brain functions. Researchers believe that CBD's ability to act on the endocannabinoid system and other brain signaling systems may benefit those with neurological disorders.
Studies have shown that CBD can treat several neurological disorders such as epilepsy and multiple sclerosis. Even though research in this area is relatively new, the studies have shown promising results.
The root cause of many horrible conditions revolves around deteriorating nerve conditions. If scientists can get a handle on this, the future of these conditions will look much more promising.
Great For Heart Health
CBD research has been linked to improved heart health of the circulatory system and helps lower blood pressure. And high blood pressure is connected to many heart-related problems like metabolic syndrome, stroke, and heart attack.
Lowering blood pressure is one way that CBD may help the heart. Since CBD can be beneficial in reducing stress and anxiety, a person's blood pressure may also be affected. Lower blood pressure is ideal for optimum heart health.
Other Ways CBD Can Help
As we can see the CBD has many health benefits. Although more studies are needed, CBD has been found to aid a person who may be suffering from the following conditions:
Reduces antipsychotic effects Studies have indicated that people who have schizophrenia or other types of mental disorders may have reduced certain symptoms.
As a treatment for substance abuse People who suffer from drug addiction can benefit from using CBD. Studies have shown that taking CBD may have the ability to reduce dependence on drugs like heroin and morphine by modifying the circuitry in the brain related to drug addiction and addictive behavior.
Helps prevent diabetes Research indicates that CBD may ease symptoms of diabetes by roughly 567%, and with it, the inflammation caused by diabetes is also reduced.
Better Sleep Who doesn't want a good night's sleep? CBD helps a person sleep by relaxing the body and calming the mind, giving the person a better overall night of sleep.
General appetite and metabolism Taking products such as CBD oil and tincture extracts may act as dietary supplements by reducing food intake and boosting metabolism, which may help promote weight loss.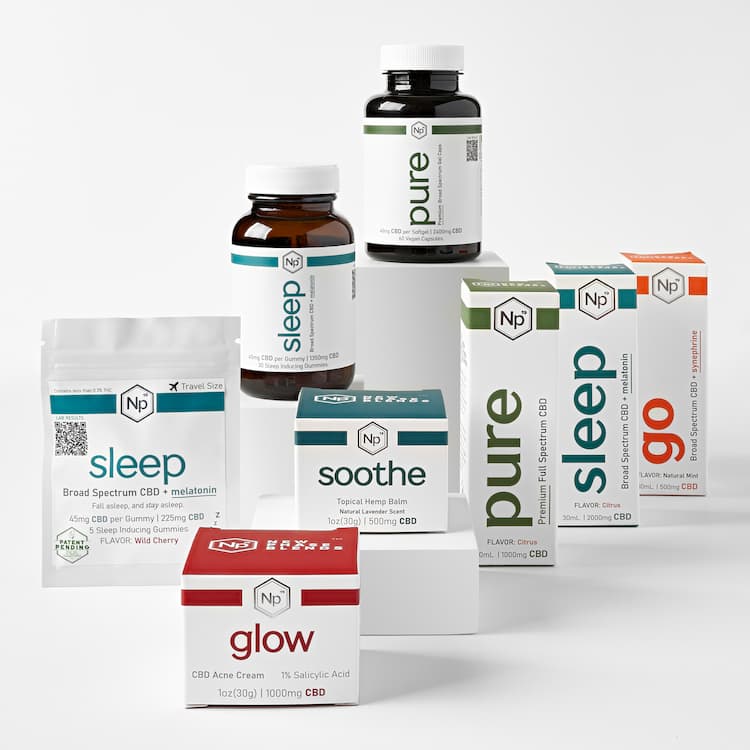 Although CBD may help with certain conditions like diabetes, substance abuse, mental disorders, and specific types of cancers, more research in human trials may be necessary. As more and more products become available, there may be a better understanding of the beneficial health properties of cannabis.
At New Phase Blends, we make sure our products are thoroughly tested, providing you with the highest quality with all of the added benefits of our products.
Understanding CBD Moving Forward
So, what does CBD stand for? CBD stands for cannabidiol, and it is a plant chemical within cannabis.
For anyone interested in trying CBD, New Phase Blends has numerous products available. At one time, CBD oil drops may have been the only choice available, but much has changed. Whether you are ready to try one of our oral tinctures, capsules, or gummies, or if you're more interested in topical creams, we have something for everyone.

It is important to remember that hemp has more cannabinoids than just CBD in it. Hemp-derived products can contain multiple cannabinoids, such as CBD (cannabinol) and CBG (cannabigerol). For those interested, you can view a list of the cannabinoids to get more information on each one. They all offer slightly different therapeutic potentials.
If you are new to CBD, you may have many questions about the products we have listed and their specific uses. New Phase Blends makes sure that your buying experience included being properly educated on the use of CBD.
It's never too late to understand the beneficial aspects of CBD, and we're always here to help! Feel free to contact us today with all of your CBD-related questions.
References
Hopkins University: https://www.hopkinsmedicine.org/news/articles/what-we-knowand-dont-knowabout-cbd
International Journal of Molecular Sciences: https://www.ncbi.nlm.nih.gov/pmc/articles/PMC5877694/
Pain Journal: https://www.ncbi.nlm.nih.gov/pmc/articles/PMC6319597/
Psychology Today: https://www.psychologytoday.com/us/blog/sleep-newzzz/201809/despite-what-you-may-think-cbd-is-not-weed