CBD is a term that has been gaining popularity in recent years as a result of the growing interest in natural remedies and alternative health treatments. CBD stands for cannabidiol, which is a naturally occurring compound found in the cannabis plant.   Let's make some sense of the term CBD by defining it, exploring different forms of it, and discussing what you need to know about it.
TL;DR – CBD stands for cannabidiol, which is one of roughly 124 known cannabinoids within the cannabis plant family. People use CBD for a variety of potential health benefits that CBD may offer.
CBD stands for "cannabidiol" (the abbreviation: Canna-Bi-Diol) and is one of the numerous chemical compounds found in cannabis (the cannabis sativa plant). Next to THC, cannabidiol (CBD) is the most known cannabinoid.
The main difference between tetrahydrocannabinol (THC) and CBD is their level of psychoactive properties.
Unlike THC, CBD does not have any ability to give a person that "high" feeling. The World Health Organization has even reported that CBD creates no such effects in the human body.
There are several, well, hundreds, of other plant chemicals found in cannabis. These natural, plant-based chemicals are found largely in the leaves, flowers (buds) and stalks of the plant.
CBD is known for its potential therapeutic benefits, including pain relief, anxiety reduction, and anti-inflammatory properties, and it is now widely available in a variety of products ranging from oils and tinctures to gummies and skincare products.
Does CBD Mean Something Different In Medical Terms?
In medical terms, CBD stands for the same thing: cannabidiol. There is an FDA approved, medical supplement called Epidiolex that uses CBD in it to help combat certain types of seizures.
This is the only medically approved form of CBD on the market. To date, CBD has still not been approved by the FDA for use as a dietary supplement.
What is the Pharmaceutical Name For CBD?
CBD is found in one pharmaceutical product: Epidiolex. This form of CBD isolate has a Food and Drug Administration approval for use to treat different forms of seizures. It requires a doctor to write a prescription for use.
As research continues on CBD, and other cannabinoids, it it like that we will find other pharmaceutical forms of these wonderful plant chemicals. Laws legalizing CBD has paved the way for this type of research on the cannabis sativa plant.
Enjoying your reading so far? Sign up to become part of the NPB community and receive a free eBook, 20% off your next order, and access to ton of educational information about cannabinoids like CBD and Delta 8. NPB hosts, arguably, the largest collection of cannabinoid info on the internet. There is no better place to learn than our educational databse.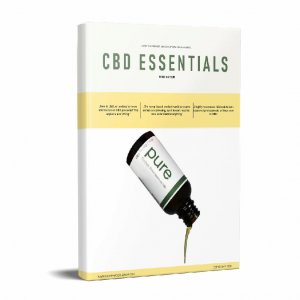 What is the Definition of CBD?
According to the National Cancer Institute, "A phytocannabinoid derived from Cannabis species, which is devoid of psychoactive activity, with analgesic, anti-inflammatory, antineoplastic and chemopreventive activities."
What Does CB1 and CB2 Receptor Stand For?
CB1 and CB2 refer to the two different cannabinoid receptors within our endocannabinoid system. We all have an endocannabinoid system.
Over several years, human studies conducted by researchers have proven that taking CBD can help reduce chronic pain significantly impacted by the cannabinoid receptors. These receptors server many different purposes. Pain relief is only one of the things they help with.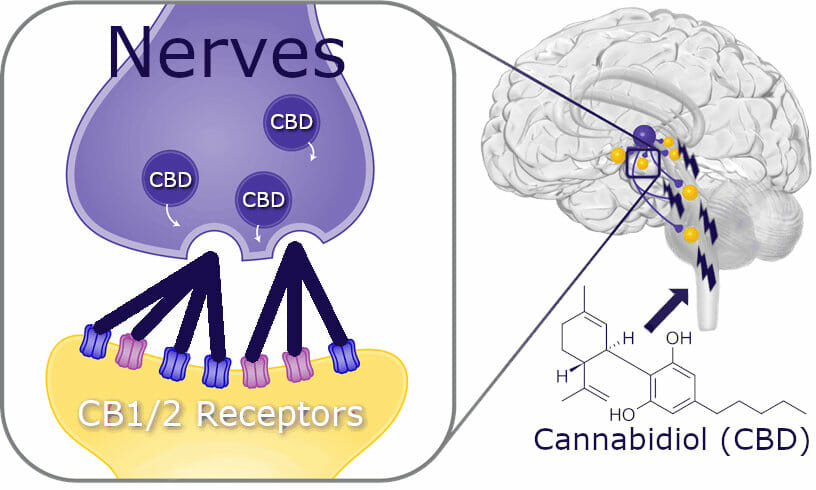 When these receptors are triggered by CBD use, people experience pain relief and anti-inflammatory effects – among other things.
Animal studies have shown that CBD injections reduce the pain response to surgeries. At the same time, other studies found that giving the animals oral CBD treatment reduced nerve pain and inflammation.
In recent studies, a combination of THC and CBD may give relief from pain for those who have multiple sclerosis (MS) and arthritis. Many have experienced improved walking by being able to keep their back pain at bay through CBD use, too.
There is a lot more to how our bodies perceive pain relief via the endocannabinoid system, but in this article, this is all we're going to cover.
Where Does CBD Come From?
CBD comes from species of the cannabis plants. Cannabis is made up of both the cannabis sativa plant, and the cannabis indica plant.
Cannabis sativa, also known as industrial hemp, is usually where manufacturers will source their CBD. This is because laws prevent hemp from containing over 0.3% THC, which means it is a legal plant that requires minimal regulatory guidance.
While cannabis indica definitely contains CBD, it also happens to have a lot of THC in it, which means it is heavily controlled. 
CBD oil stands for cannabidiol oil. This form of CBD comes in a tincture form (for example, a 1,000mg tincture). the tincture comes with a 1mL dropper so users can measure out the exact dose of CBD they need.
The oil is then placed under the tongue (via the dropper) where the sublingual vein can distribute it throughout your bloodstream. Of all forms of CBD products, CBD oil and CBD gummies are the most popular.
Full article: How Does CBD Work?
It is believed that consuming a CBD product or other cannabinoids offers numerous potential health benefits by helping our endocannabinoid system run smoothly.
Although it's still early days in terms of research, studies already show that CBD can help with other symptoms like nerve pain, nausea, and inflammation. Research on the effectiveness of CBD to offer relief from other health-related problems such as Parkinson's disease, multiple sclerosis (MS), Alzheimer's disease, and Dravet syndrome is constantly underway.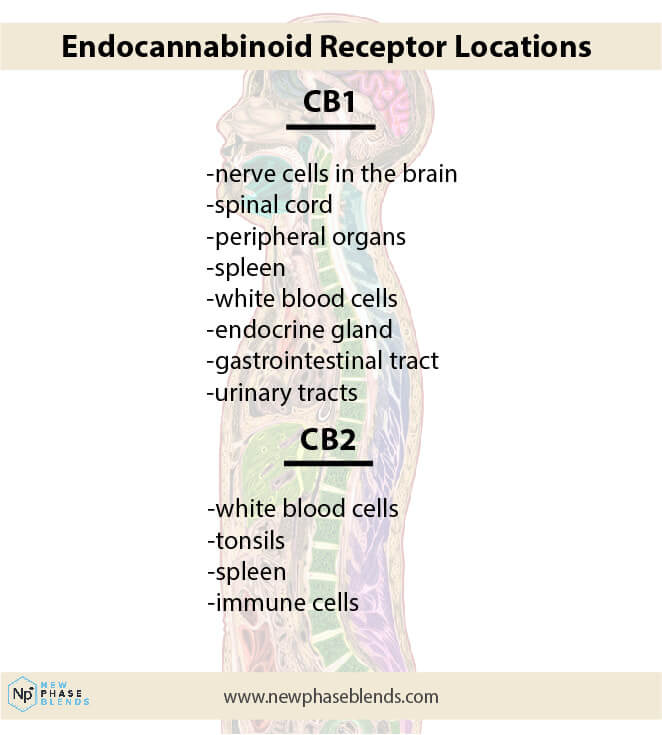 The beneficial effects of consuming CBD seem to be numerous. Treating common conditions to more advanced conditions, like MS, has become a popular alternative to more conventional types of treatments.
With so many scientists looking at how cannabis can benefit the body, you may be wondering if CBD is classified as a drug.
Cannabidiol is unlike other compounds found in the hemp plant (cannabis sativa plant) or marijuana plant. The active compound called CBD has no intoxicating effects, unlike THC. For this reason, the Farm Bill of 2018 removed industrial hemp from the Controlled Substances Act.
This means that hemp-derived CBD (or products derived from hemp) have been made widely available, since CBD is considered completely legal. The only cannabinoid that remains illegal in most states is THC, but these laws will likely change in the near future.
Differences between CBD and THC
When it comes to the differences between CBD and THC, the main difference is intoxication effects. THC is the primary psychoactive cannabinoid found in primarily in marijuana. THC is more likely to be used for its recreational properties, because it can get you high.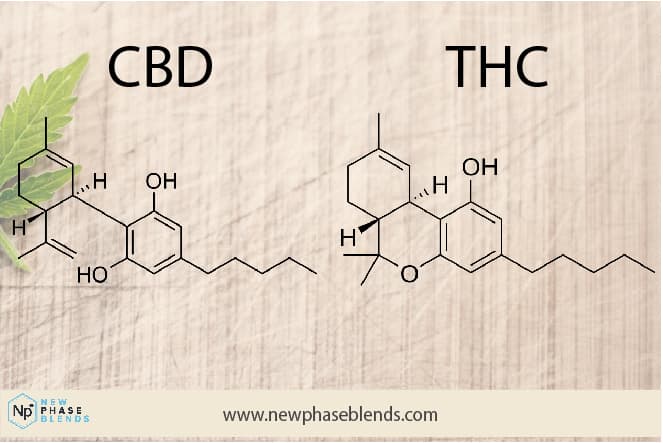 CBD works differently than THC in this regard since CBD cannot get you high.
It's important that hemp-derived CBD products under go what's called third-party testing. The products at New Phase Blends have all gone through rigorous third-party testing, which means that you don't have to worry about sub-standard products.
Hemp (cannabis sativa) contains an abundance of CBD, and almost no THC – at all. By federal law, the hemp plant must contain no more than 0.3% THC. You can rest assured that you are getting the best quality CBD products, because you can literally scan the product and see a lab report on the cannabinoids contained within that specific product.

CBD is popular for those looking for the benefits that come from cannabis, but don't want to deal with the intoxicating effects of THC.
What About Drug Testing and CBD Use?
The cannabinoids found in cannabis have many benefits, but will CBD products show up on a drug test since they are made from cannabis?
CBD will not show up on any commercial drug tests. Standard drug testing looks for the primary psychoactive component in cannabis, tetrahydrocannabinol (THC). The THC amount of CBD in full-spectrum products is relatively small, and non-detectable in broad-spectrum CBD oil.
Manufacturers make CBD products by extracting CBD from the cannabis plant. It is then further diluted with a carrier oil like coconut oil (MCT oil). Extracts come in two major spectrums: full spectrum, and broad spectrum.
Both of these spectrums can contain up to 0.3% THC by law. That is a TINY amount.
However, even this tiny of a level of CBD may trigger a false positive from a drug test. 
This is a great question. I believe there are two reasons for CBD's popularity.
First of all, CBD was illegal until 2018. Since CBD is found within cannabis, it was lumped in as a controlled substance (even though CBD is non-intoxicating). When things are legalized, it can draw in some attention, since people weren't able to use it before.
The second, and probably biggest, reason for the popularity of CBD, is that people report it works – and works well! When all of these positive testimonials come out from thousands of different people, it draws attention.
The bottom line is when people take CBD oil, they seem to enjoy the benefits they get. This much, we know is true.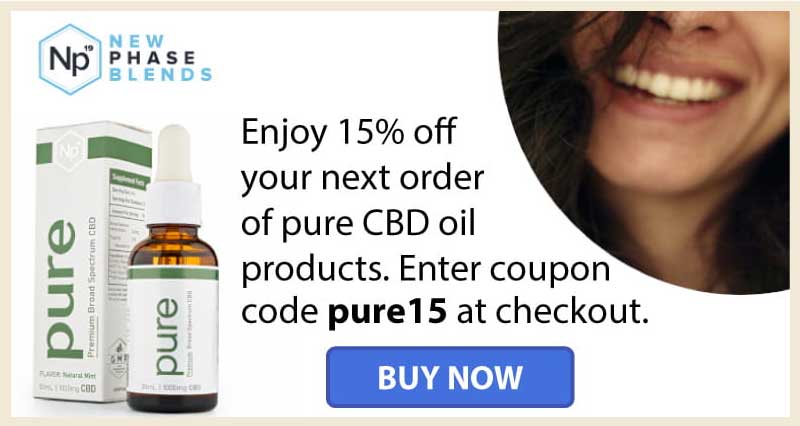 Summary – What Does CBD Mean?
CBD stands for cannabidiol, which is one of several different plant chemicals within cannabis. It is a recently legalized, non-intoxicating compound that may offer many different forms of relief.
If you are new to CBD, you may have many questions about the products we have listed and their specific uses. New Phase Blends makes sure that your buying experience included being properly educated on the use of CBD.
Related: How Do You Take CBD Gummies For Pain?
It's never too late to understand the beneficial aspects of CBD, and we're always here to help! Feel free to contact us today with all of your CBD-related questions.