There is a ton of online information regarding CBD products, but most of that information can be contradictory and misleading. For those interested in using CBD oils, or CBD oil products, this can be a bit confusing. That said, how does CBD make you feel?
Many topics focus on whether or not CBD has the ability to make you feel high. This confusion comes from using THC and CBD as the same time and not realizing it. Even though both THC and CBD come from the cannabis plant (cannabis sativa), there are drastic differences between the two terms.
While this is confusing to many people, don't worry. We'll help you when it comes to the terms of such CBD products, including full-spectrum, broad-spectrum, or hemp-derived CBD oil. We will also break down the potential health benefits and the discussion over the effects of CBD oil and shed some light on the age-old question "how does CBD make you feel?"
First, let's take a look at the terminology for a bit of clarity.
What is CBD?
CBD stands for "cannabidiol." Cannabidiol is one of the naturally occurring compounds derived from the cannabis plant (or marijuana plant) does not have any intoxicating effects or psychoactive effects. Your body's endocannabinoid system naturally produces cannabinoids.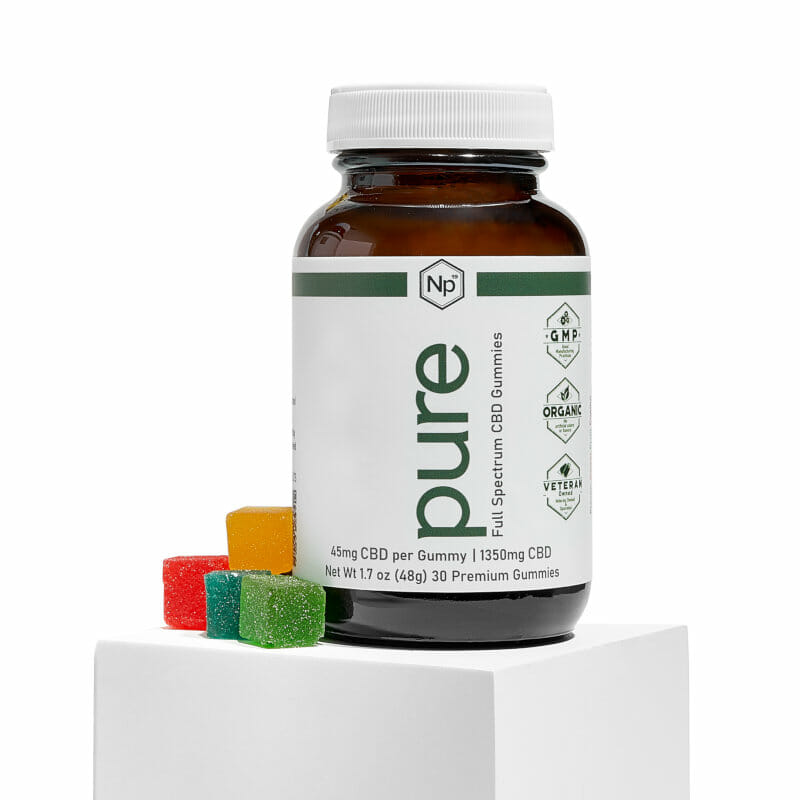 The Endocannabinoid system is equipped to send and receive cannabinoids throughout the entire body. Using a CBD product is a way of helping support this system to help the body reduce pain and inflammation, among other potential benefits.
The other popular compound found within the cannabis plant is THC, or tetrahydrocannabinol. THC acts differently than CBD by directly affecting the central nervous system and the neurotransmitters located in the brain.
It does this by attaching itself to one of the cannabinoid receptors (CB1 receptor and CB2 receptor). As the THC connects with the brain, it may affect your memory, sense of time, focus, and other brain functions.
Many of the CBD products originate from hemp plants. Hemp plants are mostly comprised of CBD, with a THC amount of roughly 0.3%. However, marijuana plants contain a THC amount of about 40%.
This means that consuming a product with the psychoactive compound THC will make you feel those psychoactive effects. Those who take pure CBD feel only the reported calming effects that are commonly reported.
This difference is how CBD oil works differently from THC, but let's explore how these products are made.
How are CBD Products Made?
To make a CBD product, the manufacturer will take parts of a hemp plant and turn them into a CBD oil through various processing. These oils can either be a full-spectrum CBD oil or a broad spectrum CBD oil.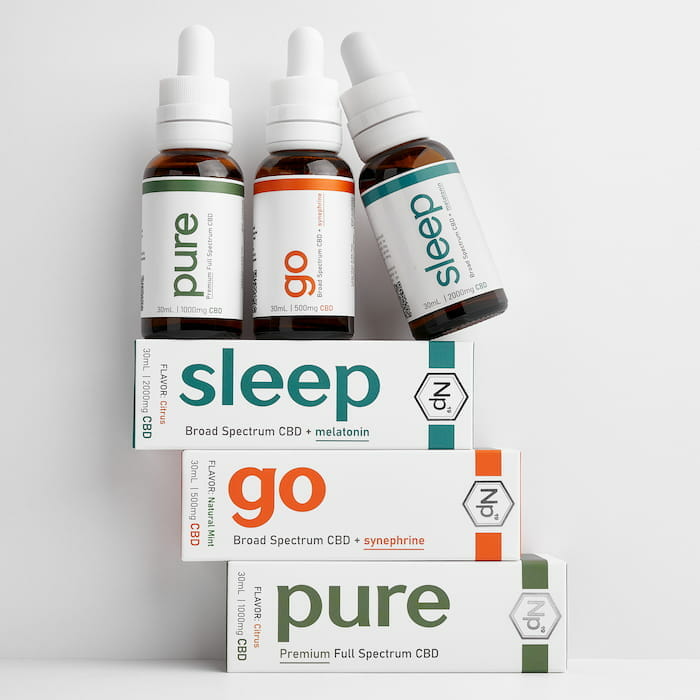 Both have similar effects and provide similar results when taken, but each is also uniquely different. Here are some key points to consider:
Full-spectrum CBD includes almost all of the compounds from the hemp plant. It contains the other cannabinoids, terpenes, and up to 0.3% THC (a legal amount approved by the food and drug administration).

Some studies suggest that CBD works at optimum levels when these flavonoids, terpenes, and THC is present in the product. When these are all combined, it is referred to as the entourage effect. This effect magnifies the therapeutic benefits of the hemp plant's individual components. This may be why many experts consider full-spectrum products to have the most potency available.

Broad-spectrum CBD refers to CBD processing where the THC is further reduced in the compound. Instead of the 0.3% found in full-spectrum products, all THC is removed from the final product. What's left is the CBD and other beneficial aspects of the hemp plant.

There is some debate about whether you will experience the entourage effect if there is no THC in the product you're taking. There is no data to indicate that this is, in fact, true or not. More research will be needed since there is not enough anecdotal evidence to make any conclusion.

If you are going for a drug test, choose a broad-spectrum CBD product, such as oils, edibles, or lotions. Full-spectrum CBD products may show up on a drug test.

CBD isolate is the third most common form of CBD available. This is considered the purest form of CBD. This version of CBD contains no other compounds of the cannabis plant, and looks like a white powder in the raw form.
Since CBD isolate is completely pure CBD, there is no need to wonder if this CBD makes you high because it doesn't. This version of CBD has zero THC, so the only thing you may feel is a bit calmer and more relaxed.
Can CBD Make You Feel High?
The short answer is no. The Food and Drug Administration indicates that any CBD item sold in the US must not produce any intoxication from THC. Any product sold on shelves or online must only contain 0.3% THC to be considered legal on a federal level.
This means that your CBD oil, CBD edibles, lotions, and vaping products contain at least 99.7% pure CBD. You'll experience all of the CBD effects and benefits without the "high" feeling. There will not be enough THC present to have any psychoactive effect on the human body.
Instead of experiencing the "high" associated with cannabis-derived compounds of THC, you may feel the opposite. It is possible that you can feel relaxed, calm and may even experience some positive effects such as pain relief from chronic pain or inflammation.
Why Take CBD?
You may be wondering why take CBD if you're not going to get high? The answer lies in all of CBD's other beneficial properties. CBD's ability as a possible alternative medicinal treatment for stress, anxiety, and depression is why people are flocking to it like crazy.
Not everyone enjoys getting high. Imagine being able to reap many of the rewards of cannabis, without having to get high. This is possible with CBD rich hemp extracts.
The benefits of CBD to treat pain, inflammation and help with a better night's sleep are just some of the ways it can enhance your life. CBD works with the endocannabinoid system, which helps control a person's immune system and the body's ability to remember information such as metabolism, stress, and moods.
CBD helps support this system, making it easier for the endocannabinoid system to function without working harder than usual.
Because research is in beginning stages, there still needs to be more clinical trials on a large scale with controlled human studies to fully understand CBD's effects on the body. It is expected that added research will provide more clues on CBD use and the body's systems.
How Can CBD Affect You?
Consuming CBD doesn't always give you instant results. In most cases, it builds up in the system over time to create the desired results. You may experience no feelings for up to an hour, depending on the type of CBD product you are using, and how you use CBD.
As the studied and proven benefits grow over time, here are some of the more noticeable positive ways CBD can affect the system when taken regularly.
Positive Effects
Here are the most popular effects that people recognize after using CBD. While studies are coming out with more potential benefits, these are simply the ones that most people report about, frequently.
A Sense of Peace
Those that take CBD products will sometimes report that they feel lighter with a reduced sense of burden. Some report that it feels like a weight has been lifted off the CBD users' shoulders, giving them a sense of peace and less anxiety.
This may have something to do with the fact that using CBD and serotonin levels seem to be related. Read more about that in this study.
Relaxation or Calmness
Some people claim that CBD can take the edge off of feelings of stress and anxiety. Whether you are involved in making a presentation to a group or spending time on a long journey, CBD may help alleviate the stressful and anxious feelings associated with these types of events.
Reduced Pain and Inflammation
Relief from pain and inflammation might be some of the reasons people turn to CBD products as a means to help. Those who have arthritis or other more severe diseases seek out superior quality CBD products to help reduce the symptoms of these types of conditions.
This is likely why things like CBD balms are so popular with people.
Better Sleep
CBD and a good night's sleep? Many have reported that using CBD helps them get a more sound and peaceful sleep.
CBD may keep a person's mind from racing before bedtime, or it may even help prevent tossing and turning, something commonly experienced by insomniacs.
More Focus
CBD products may help calm a person's mind. By keeping the overload of thoughts and information from overwhelming a person regularly, CBD may keep a person focused on one task at a time without becoming completely distracted.
Improved Neurological Symptoms
Similar to physical diseases, those who suffer from neurological disorders, including epilepsy and lupus, have difficulty finding relief. CBD may help reduce the symptoms associated with those who have these disorders.
We've examined the more positive aspects of using CBD, but let's now look at what some of the adverse side effects might be:
Negative Effects
Some people feel all of the benefits that CBD has to offer. However, some feel the adverse effects of using CBD as well. Consult a medical professional today before taking any supplement or changing your diet, and seek out medical advice if any condition becomes worse.
Also, keep in mind that a lot of these negative effects are felt after users report taking too much CBD oil.
Dry Mouth, Diarrhea, or Reduced Appetite
Some users of CBD have reported that they may experience conditions such as dry mouth, diarrhea and feel less inclined to eat. This can become a serious condition if not looked at immediately.
Drowsiness and Fatigue
CBD may cause a person to relax. Those accustomed to constantly elevated cortisol levels may find it hard to stay awake after taking CBD. The added feeling of calmness associated with using CBD can affect those always on the go, and drowsiness can settle in.
However, with time, your body will begin to adjust to the new relaxed feelings. Soon your cortisol levels will level out, and you'll experience more energy again, but with a more relaxed state of mind.
Medication Interactions
Taking medicines like steroids, antibodies, blood thinners, and even some painkillers may create a dangerous reaction when taken with CBD. A doctor's advice is required if you wish to make CBD work appropriately with your medications.
Is CBD Safe and Legal?
CBD derived from industrial hemp plants is entirely legal. Since the 2018 Farm Bill removed restrictions surrounding the growing and cultivation of hemp plants with a THC level of less than 0.3%, the industry has blossomed.
Before this bill was introduced, there was very little differentiation between marijuana, hemp, and cannabis plants and the varying degrees of THC in each. The farm bill helped identify the differences, loosened the restrictions on hemp, and legally separated it from other plants.
Since hemp is not the same plant as marijuana, it remains illegal. Although some states legalized the growing and use of THC products such as marijuana-derived CBD oil, these products are classified in the US as a schedule 1 substance.
A majority of schedule 1 substances are not classified as medicinal. They have restrictions placed on them because of the potential for abuse requiring many to have a medical marijuana card to use it legally.
The US government strictly regulates the industrial hemp and CBD production industries. Although some of the legal rules and scientific research are still grey areas, users can be comforted knowing that it is safe to purchase CBD.
The Future of Hemp and Health
Work still needs to be done in this industry as the popularity of hemp derived products grows. Some frequent users of CBD have zero side effects, while some experience mild symptoms, and yet others will endorse the benefits of how CBD feels and how CBD interacts with the system.
Symptoms like sleeplessness, fatigue, brain fog, and stress have all been reported as being helped by the benefits of CBD use.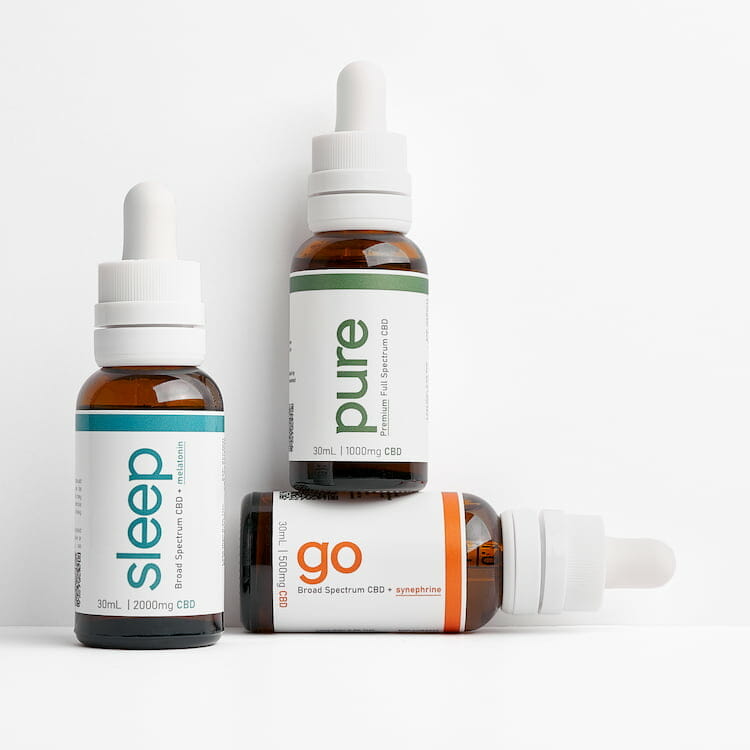 Even though CBD makes a possible alternative to treat certain conditions, it is always best to consult a doctor before adding it to your daily regime. However, CBD products may sometimes interfere with medications.
Some research suggests that CBD affects the medicinal properties of prescription medicine. People suffering from illnesses like multiple sclerosis, cancer, and other chronic diseases should seek professional medical help before using CBD products in conjunction with traditional treatments.
Seeking the Best CBD Products
One of the main risks of using CBD products such as CBD oil, CBD extract, CBD gummies, and more lies in the quality of the manufactured CBD products. Some things to consider when trying to find the best CBD oils, or other forms of CBD.
High-quality CBD oil products aren't made using harsh chemicals and artificial ingredients

CBD products must be third-party lab-tested for quality

It uses all-natural carrier oils such as olive oil or coconut oil
New Phase Blends uses third-party lab-testing to ensure the highest quality hemp-derived CBD. Feel free to reach out to us today for more information on our entire line of CBD products.
Looking to get into selling CBD at your business? Contact us for some of the best wholesale rates in the CBD industry.
Taking CBD: The Bottom Line
Giving you a sense of calmness, feeling relaxed, and enjoying life with a more stress-free attitude are just some of the reported effects of CBD.
At New Phase Blends, we offer high-quality products that have a third-party lab test. Our products give you all of the benefits that CBD has to offer without compromising quality. Enjoy your CBD journey today with us!