A 2020 study on CBD usage shows that 33% of Americans have used a CBD product. Further, hemp derived CBD is legal federally. 27% of CBD users buy CBD online, and there is a need for a guide to buying CBD online in order to ensure that users are getting the safest products on the market.
Since CBD is unregulated, you need to make sure you're buying it from the right companies, so you don't get scammed.
By the time you're done reading this, you will know exactly what to look for when buying CBD products online.
What is CBD and What is it Used For?
CBD stands for Cannabidiol, a chemical found in cannabis plants. It is typically sold in oil form, but can also be formulated as a vaporized liquid, extract or capsule.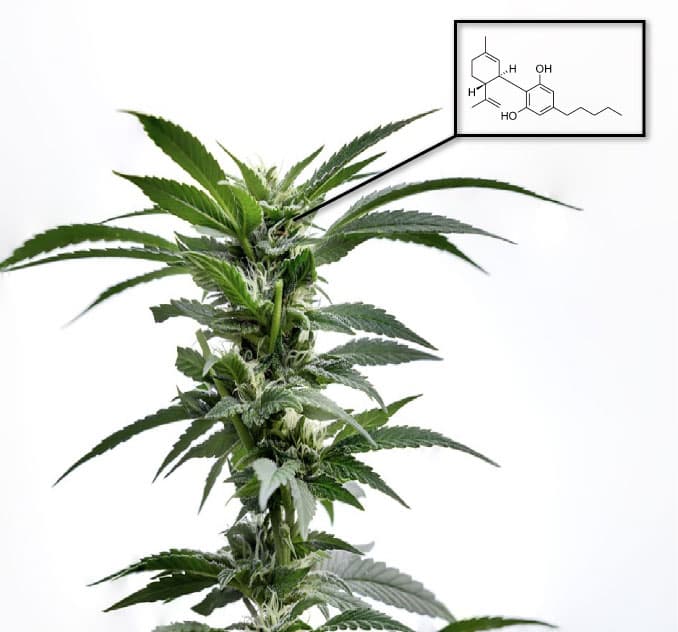 It has many uses including; treatment of epilepsy, pain management in patients with diseases like arthritis, reduction of PTSD symptoms and many others.
One notable benefit of CBD is that it helps in the treatment of Alzheimer's. According to a 2019 study published in the National Library of Medicine, CBD helps to reduce the severity of Alzheimer's disease by improving memory and controlling behavioral problems.
Surprisingly, CBD is also used in pet and skincare products. It helps to treat skin problems like eczema and psoriasis by reducing inflammation. Pets can also benefits from the pain relieving properties of CBD.
With so many benefits to offer, CBD is one of the best natural remedies for many conditions. However, in order to enjoy these benefits, you need to ensure that you are purchasing your CBD from a safe and trusted source.
Below are a few tips to help you buy CBD safely online.
Tips to Buy CBD Online, Safely
Follow these steps to ensure you end up with a great quality product from a great company. Once you find something you like, you'll never have to find another company again. It's absolutely worth the time to go through these steps.
1. Do Your Research
With so many CBD brands online, it can be difficult to weed out genuine sellers from snake oil salesmen.
One of the best ways to identify which online retailers sell the best product is conducting sufficient research. The following steps will help you determine whether a seller is genuine or fake:
Conduct a Google search to discover whether the company or brand actually exists.
Read online reviews in order to get an idea of what real users actually think about the company.
Related read: Hemp Seed Oil vs CBD Oil
Find out whether the company provides resources that educate users on CBD products. If a company is willing to go the extra mile and educate its customers about the different types of CBD products available, safe use and other important details, then it is most likely a genuine one.
Check product labels. A genuine company will provide information online about the products they are selling. You want to ensure that your CBD product contains the right concentrations of cannabidiol. Find out whether it's made from hemp or hemp oil. Does your product have any THC? Is it genuine CBD? All these questions will help you determine if your seller is genuine and help you purchase a safe and effective product.
2. Find Out Where the Hemp is Grown
High quality CBD will be extracted from well grown hemp seeds and vice versa. You need to find out whether the company you want to purchase from works with reliable suppliers.
Ideally, your online retailer should provide proof on their site that they source their CBD from an organic and certified farm. They should also work with a farmer who follows USDA rules with regard to the growing of hemp.
Keep in mind that different countries are completely capable of growing outstanding quality hemp. Some strains of hemp, like finola 75, prefer an outdoor Nordic environment to be grown in. You cannot mimic this in the US.
It is foolish to think that only the United States is capable of growing high quality hemp.
3. Ensure Low THC Content
THC and CBD are the two cannabinoids found in marijuana. The main difference between the two is that THC will make you high while CBD will not.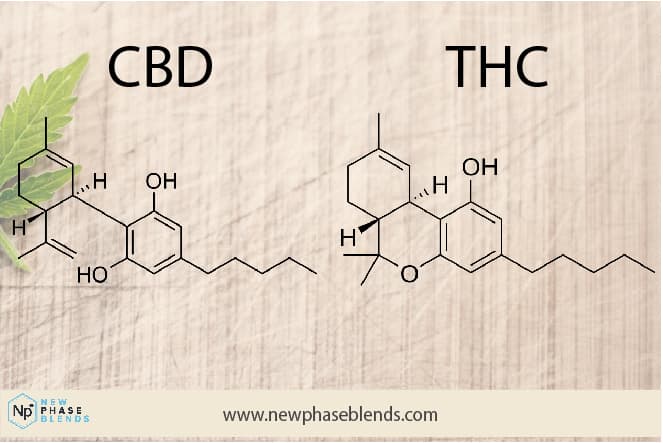 The Farm Bill of 2018 specifies that hemp derived CBD products should contain no more than 0.3% THC. Any product with a higher THC concentration is classed as marijuana and is illegal under federal laws.
However, there are some states that allow the recreational use of marijuana and are therefore unlikely to penalize you for purchasing a CBD product with higher levels of THC. To remain on the safe side, ensure that you find out what your state's laws are with regard to the THC content of CBD products.
4. Buy CBD Directly From the Manufacturer
One of the best ways to ensure that you are getting a genuine product is by purchasing your CBD directly from the manufacturer. This ensures that the product does not pass through several middlemen who may alter the product in order to make a larger profit.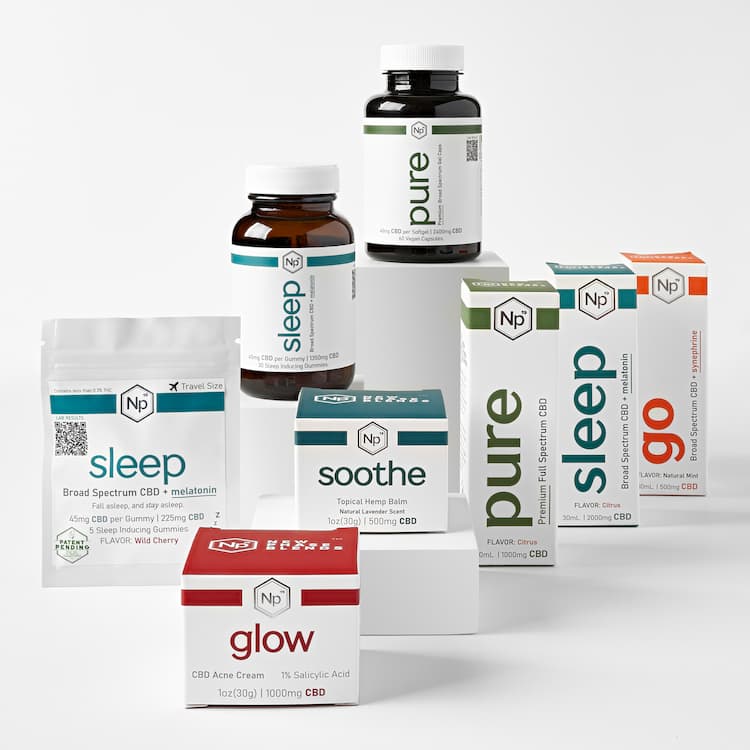 Secondly, ensure that you purchase from a certified manufacturer with a good reputation. Again, you can find this out by doing your due diligence and conducting sufficient web research, reading reviews and visiting the manufacturer's website.
5. Look for Certificates of Analysis (Third Party Testing)
The CBD market has grown exponentially over the last few years into a billion dollar industry. Unfortunately, this has resulted in subpar CBD products flooding the market. Studies have found that many of these products contain lower levels of CBD than advertised and significantly higher levels of THC.
Related: How to Read a Certificate of Analysis
Many state laws require that CBD products have a custom QR code that leads back to the COA. You can view these COAs on an online retailer's site and determine whether the chemical composition of their products is safe enough for you to purchase.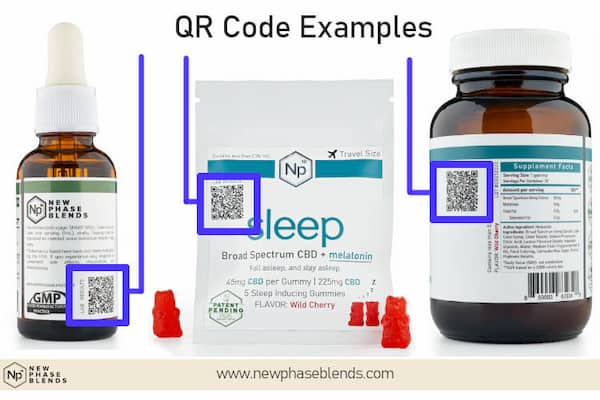 To curb the influx of low standard CBD products and improve consumer confidence, manufacturers introduced the certificate of analysis (COA).
A COA is simply a report from an accredited third party lab that shows the results of a chemical analysis of CBD products. Each batch of CBD products is tested and an unbiased report provided.
Final Thoughts on Buying CBD Products Online
CBD products offer a safe, natural and effective remedy for people suffering from diseases like epilepsy, diabetes, Alzheimer's and others. In addition, CBD derived products are safe for use on the skin and on pets.

However, in order to enjoy the many benefits they offer, you need to ensure that the products you purchase meet certain standards mentioned in this guide. If you are purchasing your products online, ensure that you do your due diligence to avoid low quality products that may be harmful to your health.
References
Journal of Pharmacopuncture: https://www.ncbi.nlm.nih.gov/pmc/articles/PMC6970569/